We flew into Medellín last Saturday. I was excited; (1) because I enjoy cities and (2) because Dave loves it so much, he decided to move there. Not to mention since our flight had been delayed that morning, it was such a relief to finally arrive.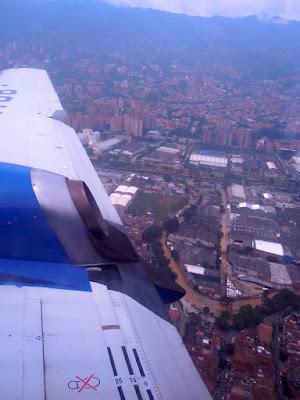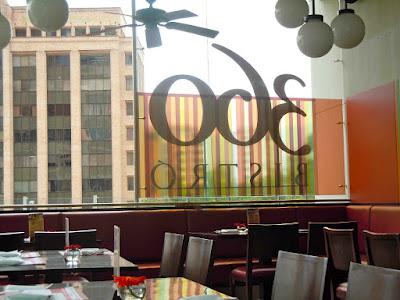 After checking into 
our hotel
, we immediately sought a late lunch. We wanted salads, so 360 Bistro at the mall around the corner it was.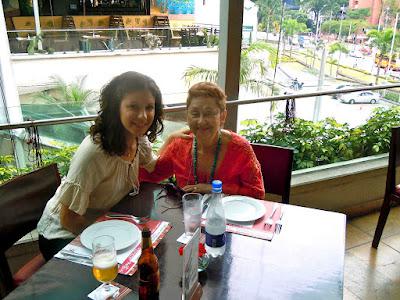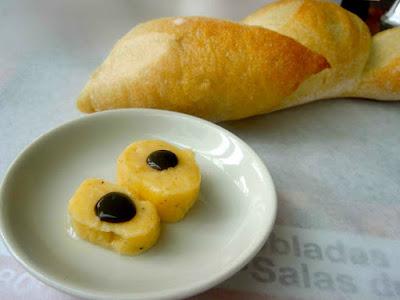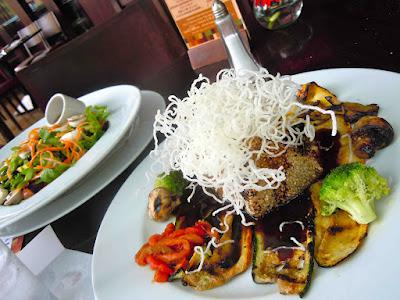 We split a bountiful green salad and a delicious piece of tuna.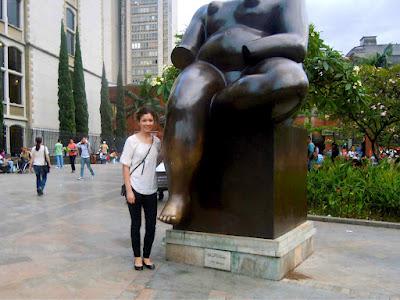 For our next move, we decided to check out the impressive Parque Berrio. The main attraction? A great multitude of original sculptures by Colombian artist, Fernando Botero.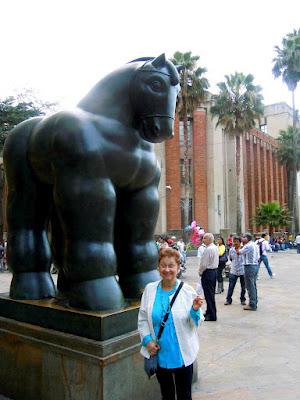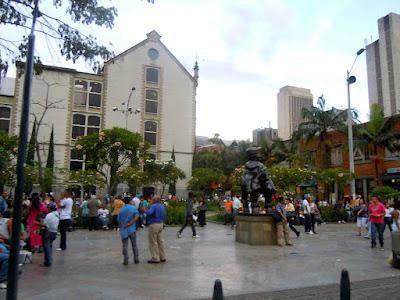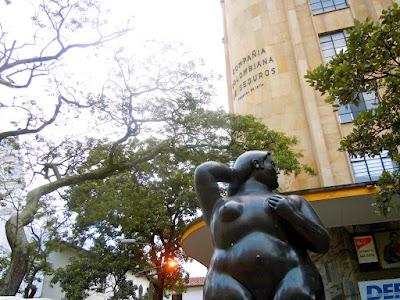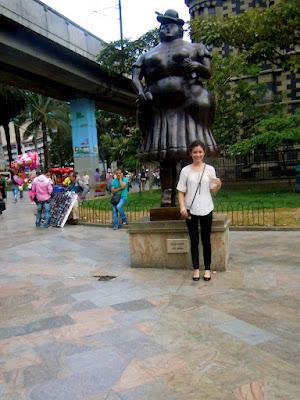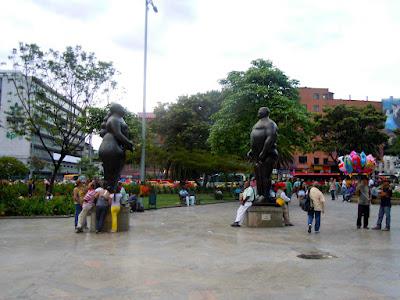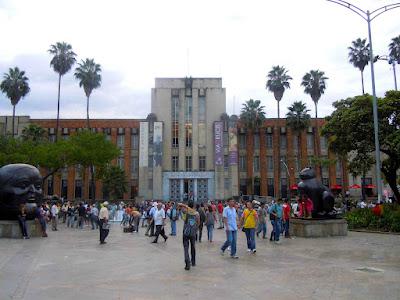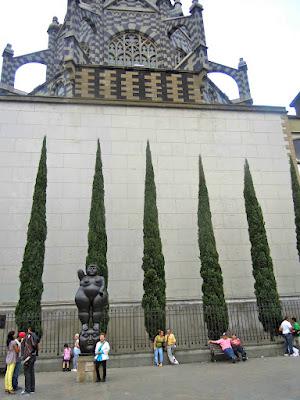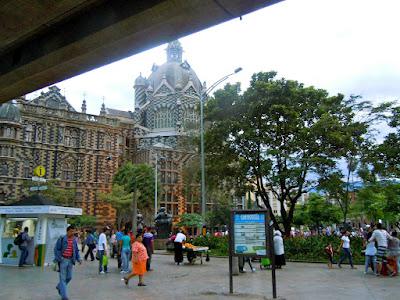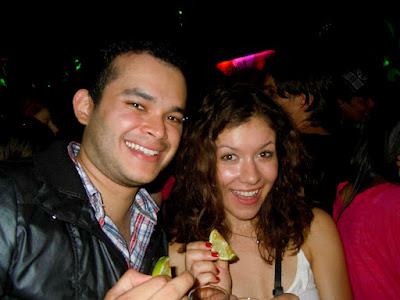 Dinner that evening was disappointing, but the night that followed... wasn't. I was desperate to experience Colombian nightlife (and even just mingle with a few guys and gals my own age), so, I took a chance and messaged a few people on CouchSurfing to ask if I could ask their p.m. plans. Lumy responded, and a couple hours later, I was at Blue with her and her co-workers. Fun times ensued.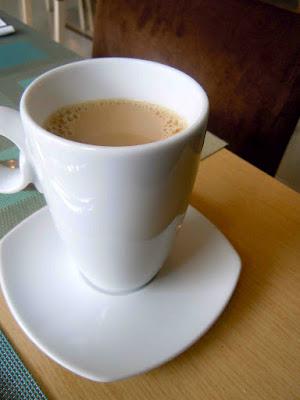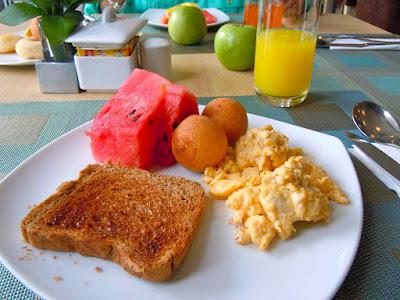 The next morning, I needed that café con leche... along with the scrambled eggs, toast, watermelon, and almojábanas.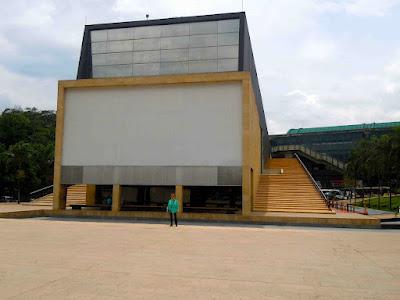 On the agenda? A visit to the Parque de los Deseos to see the Casa de Musica and the Museo de Arte Moderno to avoid the rain see an amazing exposition by French artist, Sophie Calle.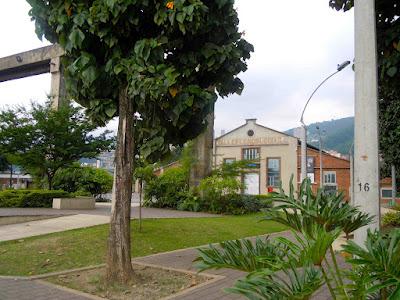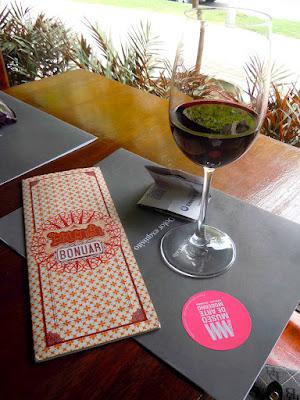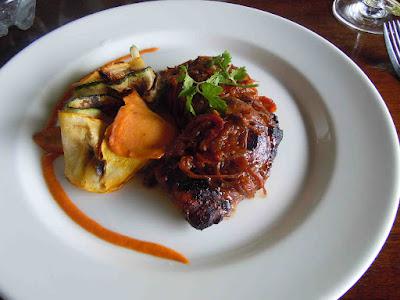 We had a fabulous lunch afterwards: grilled chicken, vegetables, Chilean wine.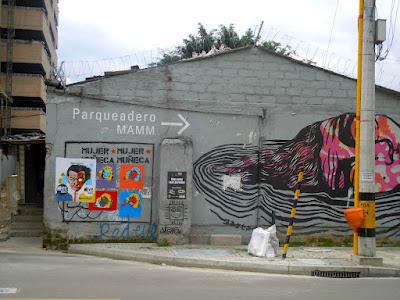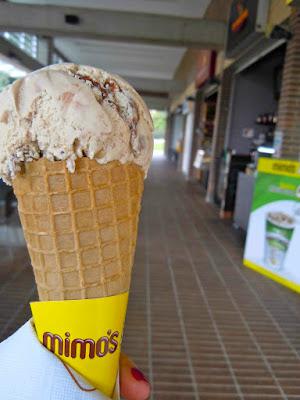 Oh, and coffee ice cream.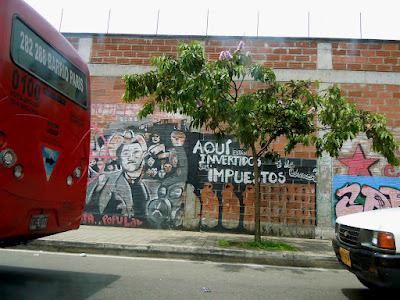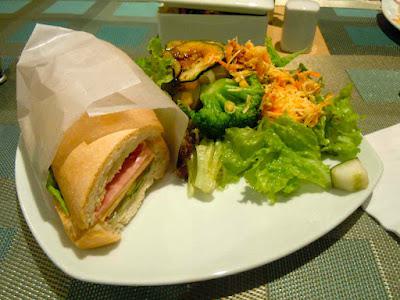 After a nap on some work, we went downstairs at our hotel for dinner. As in Ecuador, dinner is often light, so our meal simply consisted of a sandwich, salad, and dessert (one of many fruits we don't have in the US filled with arequipe).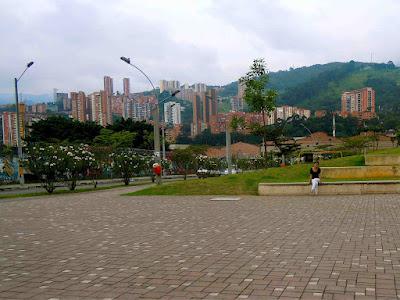 We're currently in Cartagena, and tomorrow, will be jet-setting off to Letecia. Point is, I doubt I'll be connected again until I get back to Bogotá, or better yet, the United States. ¡Que te vayas muy bien! Hope your weekend is absolutely wonderful.