Tweet

on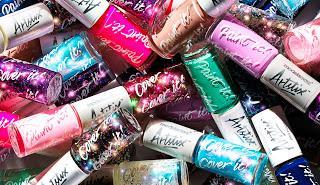 Models Own launch Artstix Duo Polish, their latest mix and match nail art offering.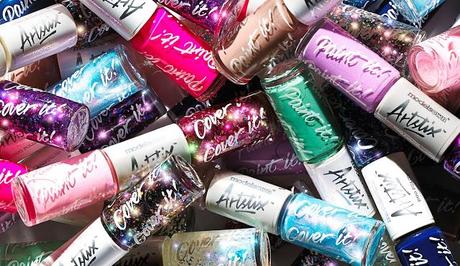 Eight incredible duo polishes that amplify your manicure thanks to the combined color base coat, and special effect top coat. Taking direct inspiration from the 'Swatched' section on www.modelsownit.com - a unique webpage developed by Models Own to pay homage to their fans amazing handy work. Models Own have coordinated the bestselling color polish and the most popular nail effects and created eight electrifying combinations. Super handy, you can instantly revitalise your nails AND nail polish collection whilst adding another dimension to your manicure! Ideal for nail novices wanting to experiment with nail effects but not wanting to blow their beauty budget.
Begin with the 'Paint it' color base coat and switch to 'Cover it' to add a funky finish. Both shades can be worn alone but for full impact wear together.
Artstix Duos are available in eight options, a marriage of Models Own bestsellers:
Snow Mix – Snow White and Ibiza Mix
Pink Stuff – Pastel Pink and Hot Stuff
Jade Flakes – Jade Stone and Snowflakes
Freak Betty – Freak Out and Betty Blue
Utopia Ocean – Utopia and Indian Ocean  Boogie Dream – Boogie Nights Lilac Dream Blibble – Blizzard and Bubblegum
 Nude Jack – Jack Frost and Nude Beige
£6.00 each – Worldwide Launch exclusively at the Models Own Bottleshop on the 6th April, available
in Boots stores nationwide and www.modelsownit.com from 17th April.
 



[PINTEREST][SHESAIDBEAUTY][GOOGLE+][FACEBOOK][BLOGLOVIN]'[TWITTER]