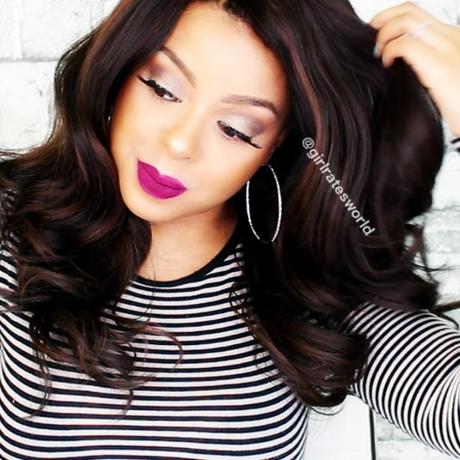 This is Model Model Top Meadow Wig. A nice style that's the perfect length and width. It has a smaller cap though. The price is under $40 and can be found with many other wigs on amazon beauty. You can also find at beauty supply stores. I will post the video review below for even more details on Model Model Top Meadow Wig.
Model Model Top Meadow Wig Review
WIG SPECS:
NAME:
Synthetic Hair Deep Invisible L Part Wig - TOP MEADOW
COLOR SHOWN HERE:
OM430P
HEAT SAFE:
Yes - Up to 400ºF / Heat resistant fiber
MATERIAL:
Synthetic - Heat resistant fiber
LENGTH:
Layered 18 - 20 inches
PARTING:
3.5-inch Lace Part
ADJUSTABLE PARTING POSITION:
Yes - left or right
WIG CAP:
Comfortable size with combs and adjustable straps
TIPS FOR STYLING:
- use hot comb or flat iron to remove humps
- add a dime size amount of hair serum (likeMarvelous Oil) to ends to help minimize tangling
- detangle hair gently with a wide tooth comb ortangle teezer
- keep all heating tools below 400 degrees when styling. I use theConair Infiniti Pro with 1 or 1 1/2 inch plates
- store unit in wig bag or on awig stand to keep tangle free
I hope you found this review on Model Model Top Meadow Wig helpful. I have dozens of wig reviews posted on this site. Stay up-to-date by following @GirlRatesWorld on all your social media sites. YouTube | Pinterest | Instagram | Facebook.