TAKEAWAY: It was the 4th and last of our Mobilista workshops at Austria's financial daily, WirtschaftsBlatt.  It is all systems go for a mid-August launch as we create a seamless approach to content through four platforms.
Using the best of the media quartet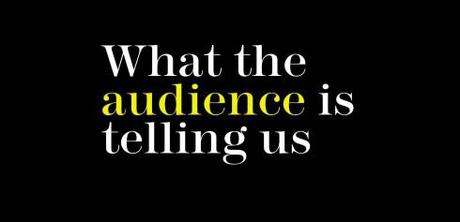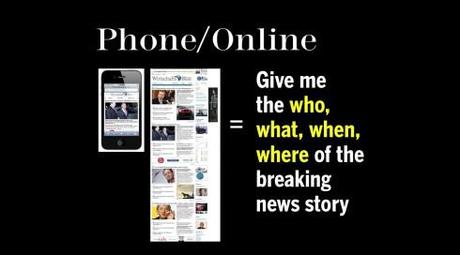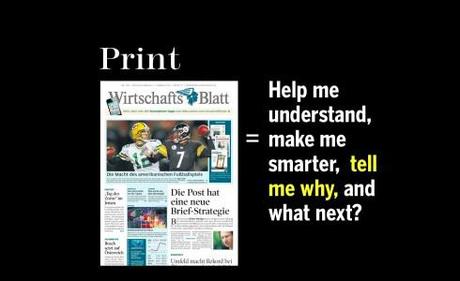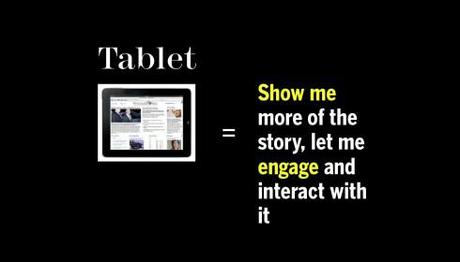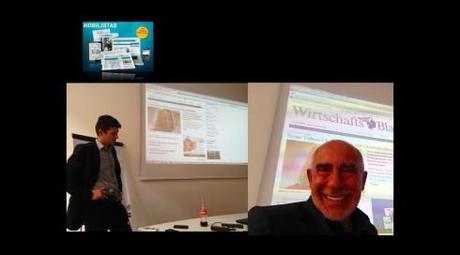 Scenes from the Mobilista 4 workshop: Alexis and Mario explaining details of new digital platforms

As always, it is an enthusiastic team at the WirtschaftsBlatt as we prepared for the last of a series of so called Mobilista workshops that will get the journalists of this Austrian financial daily to embark into a new era where content flows through various platforms in a more coordinated fashion that responds to what we know today's audience demands.
Under the leadership of Alexis Johann, director of digital publishing, and with the presence of Dr. Hans Gasser, publisher and general manager, we set out to review final prototype versions of the digital platforms, which have been redesigned and rethought.  Playing key roles in our workshop: online editor Peter Sempelmann and digital designer , Ellie Tzortzi.
Alexis chose the name Mobilista for our project because "it implies movement, advancement, and that is what we are seeking to accomplish through this project."
The Mobilista workshops have involved all editors, advertising and marketing managers. As I have stated in the past, the workshop setting allows for a more organic way of rethinking how things are done.
As we had all the section editors and journalists attending our one-day program, we made sure that we emphasized the media quartet concept, and how content flows through mobile, online, print and tablet, each with a well defined role.
Today in the blog I am sharing a graphic version of our discussion, and, how, in my view, if the audience were to tell us what they want from each platform, they, too, would have a clear perception of what each platform can do best. (See the illustrations)
Now the team of the WirtschaftsBlatt prepares to give the Mobilista project the final push, tweak the prototypes for mobile, online and tablet, and get ready for the mid-August launch.
We will continue to update you on this project and its launch.
Our previous blog posts on Mobilista workshop:
http://garciamedia.com/blog/articles/austrias_wirtschaftsblatt_mobilista_workshop_a_step_closer_to_seamless_inte/

http://garciamedia.com/blog/articles/print_makes_an_unexpected_appearance/
http://garciamedia.com/blog/articles/

http://garciamedia.com/blog/articles/austrias_wirtschaftsblatt_mobilista_workshop_a_step_closer_to_seamless_inte/
http://garciamedia.com/blog/articles/in_austria_the_wirtschafts_blatt_uses_cross_media_to_attract_subscribers

The WirtschaftsBlatt existing tablet edition
For ereader of the WB
http://garciamedia.com/blog/articles/theipadlab_e-reader_apps_with_something_extra
TheMarioBlog post #1056