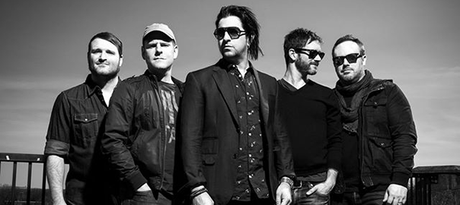 There have been some great 10 year Anniversary tours this past year and while this isn't a tour but a single show, we're very excited that it's happening. In case you haven't heard Mobile is coming together for one night in Montreal to play " Tomorrow Starts Today " from start to finish.
The show is coming up quickly, this Saturday, September 17th, and you can still get tickets, click here! I mean who wouldn't want to spend the last weekend of the summer in Montreal listening to amazing live music? We'll be there covering the show and would love to see you!
I know I've been wondering what they guys have been up to so we got in touch. We asked the Juno Award-winning band some questions and we hope they're the questions you've been wondering about too.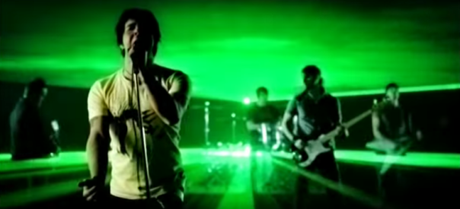 Q. This isn't the first show we've attended where an entire album is played, we love this idea. What made you decide to put together this show?
A. We've been thinking about playing a show together for quite some time. Our busy schedules prevented us from doing so. As the 10th anniversary of our album "Tomorrow Starts Today" approached, Mat (the singer) came up with the idea of playing a show to celebrate this album. We were all pumped about the idea and finally got together to get this going. We'll be playing the entire album, plus a couple of cover songs that we played in the past. We've also got a couple of surprises planned for the show.
Q. Is it weird to be back in rehearsals, playing this music or does it feel like coming home?
A. Before the first rehearsal, we were all pretty nervous. We were wondering about how we would sound and we were anxious to see if the chemistry was still there. Right after we hit the first notes, we all looked at each other as we realized that the chemistry between us was still alive. That feeling was pretty amazing. We all had chills and we knew that it wouldn't take too long before we got back into shape, just like we were 8 years ago.
Q. What have you all been up to since the release of your last album?
A. We pretty much all changed careers except Mat who is still working on his solo project, Polista. Criq is now a social worker and started his master's degree in psychotherapy. Frank is a real estate evaluator. Pierre is a lawyer. Dom is an actuary and he's finishing his master's degree in actuarial science.
Q. What can we expect from Mobile's live performance today vs 2006 Mobile?
A. We think that our performance will be at least as good as it was in the past. We're even more mature now, so this might play in our favour. We think that people can expect the same level of energy as we had in the past. It should a blast for everybody!!!
Q. What are you listening to and how are you listening (CD, Spotify, etc)?
A. We're listening to a bunch of different stuff that we either buy through iTunes or listen through streaming services such as Apple Music and Spotify. You'll find anything with true emotions on our playlists. We still listen to bands we liked in the past, such as Led Zeppelin, The Police, U2 or The Who, just to name a few. But more recent stuff is also part of our playlists, such as M83, Phantogram or Future Islands. And there are also the R&B, jazz and blues classics.
Q. Will there be more music from Mobile in the future?
A. For now, this is only a show to celebrate our first record. We're open to the idea of creating music for fun in the future, but our busy schedules are getting in the way of that right now. We'll see. We'll probably get together a couple of times a year for a little jam. We'll see where that leads us.