Mobile Computing
Mobile phones have become a tool for an average human being, we have come a long way since the time mobile phones were just an alternative to big and heavy telephones. Now, with the passage of time and the evolution in technology, mobile phones have become thinner, smarter and have managed to replace almost every other basic item in our lives. We can safely say, mobile phones have replaced alarm clocks and cameras; now it is in the process of replacing a computer. This is because phones are powered with processors, which are far more powerful than a computer and can multi task faster than a computer.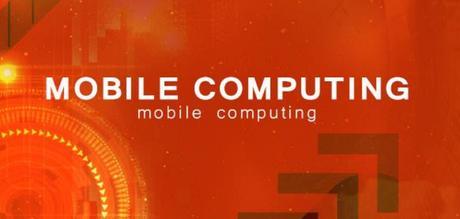 It is funny how a small device can have so much power to do things which was needed to be done by so many machines before. Well, that is what technology has given us, today, we can book a movie ticket or a buy clothes by clicking just one button on your mobile phone. Thanks to the modern day technology, mobile phones can help users do all their bank work also without even needing to go the bank. That definitely is evolution of man and technology; however evolution is always on going and does not stop. So, it means that the present technology will undergo changes into something new and advanced.
Future of mobile phones
As history has proven, technology has always undergone positive changes, so no technology will be immune to becoming obsolete. Now the question arises that is there any scope of more development to the present technology, well developers are looking to evolve this technology and in near future they will be able to do so. The developers are developing mobile phones which are equipped with a finger print reader, a camera which can shoot videos in 3D and also phones with a voice control. This proves that indeed there is scope of development of technology into something better.
The developers keep a motive to develop devices into being more user friendly and robust, by introducing mobile phones which can be operated by the user by his speech, or a phone camera which can shoot a video in 3D. Obviously, the features will soon replace more vital things in our lives.
There are applications in mobile phones which can measure a human being's heart rate and breathing pattern, the developers have not made this applicable totally for commercial use but they want to develop features in a mobile phone which can calculate the health and also help the users to give suggestions and statistical evidence to help them get fitter and better. Applications and softwares are being developed which can calculate the calories which have been burnt and basic calculations like that based on which a person can bring changes in his or her working out pattern.
Technology is going to always evolve and they want to make the mobile phone as much helpful to mankind as possible, because mobile phones were invented for the very reason.
Tip for Mobile Computing
1. Manage guest wireless network access
2. Explore key features of Android for Work
3. How to prevent mobile data loss
4. Find a balance with BYOD data access
5. A look at in-house app development
Google+