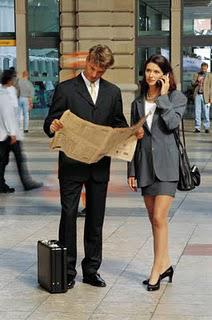 The "nanny state" has become a euphemism for the way our lives are controlled, reputedly in our best interests. Our current Government also claims to have placed the family high on its agenda.
An example of merging the two has just been reported from the Punjab. Its State Commission for Women has asked newly married wives to reduce the number of calls they are making on their telephones. Apparently statistics there suggest that 40% of women contemplating divorce do so because their husbands suspect them of having an affair because of all the telephone calls they are making.
Of course, there could be other reasons for those calls, not least the garrulous nature of the fairer sex and perhaps, as is traditional in India, the bride has moved to live with her husband's family but still enjoys chatting with her own.
Still I suppose it's an idea our current Government in its quest to preserve good old fashioned family values as well as marriages might want to explore. On second thoughts sandwiched between a Government body telling women not to use their phones and a husband accusing them of adultery, divorce might just seem an attractive alternative.