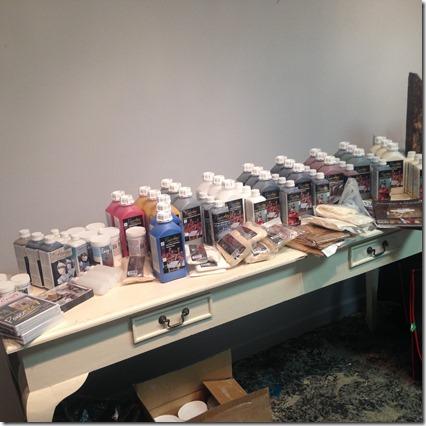 I am in love!  I will be teaching with Powertex for some of my workshops.  This is an amazing product.  It is marketed as a fabric-hardener, but as you will see soon, it does so much more.  I can mix this with other mediums that I already work with to create some amazing projects.  Here are just a few that I've done lately.  I can't wait to share more and hope I can do it in person teaching in your area.  If you'd like to learn more about how to use Powertex, please shoot me a message.  I might be teaching in your area soon.  I'm also looking for new places to teach in 2015, so let me know if you would like me and Glinda to come visit.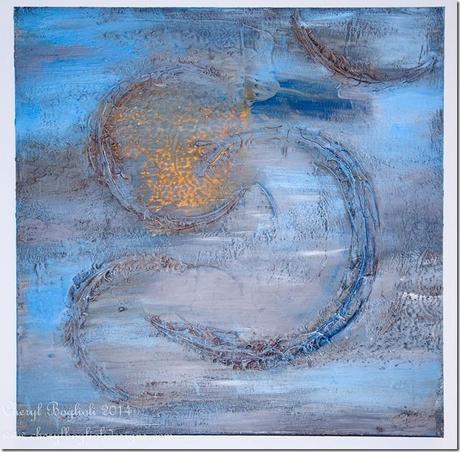 Using Powertex Fabric Hardener on canvas can create some amazing colors and with a little 3D Flex added to the mix, I get great texture to play with as well.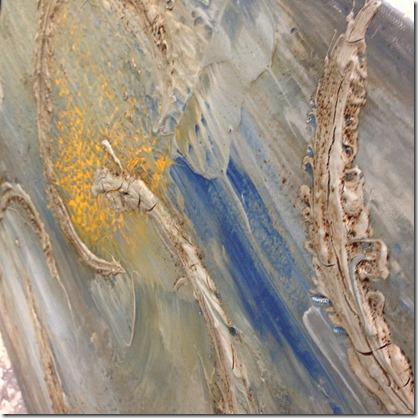 Here is a close up of the texture I was building.   Isn't it amazing?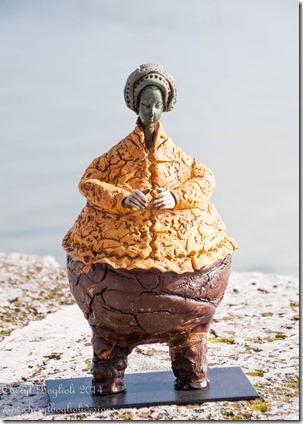 Mixing the Powertex fabric hardner with 3D Flex creates a clay that is moldable.  I used that clay to cover a form and a Smoothfoam ball to create this Suma woman.  Using a variety of stamps and mixed media tools, I was able to give her clothes and hat amazing texture.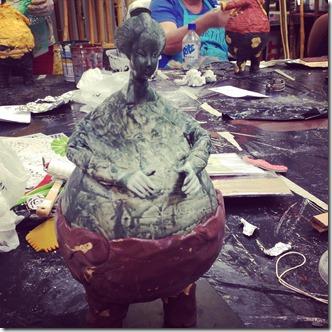 You can see her here in the works.  Fun process to build the form and add the texture.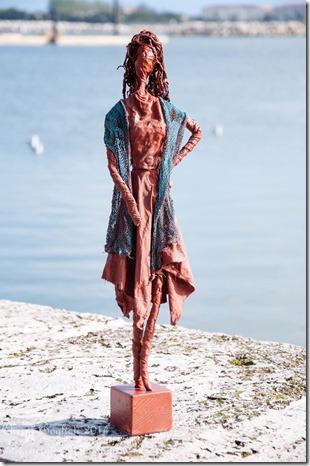 Using Powertex with strips of fabric over a wire and aluminum form created this Sassy Gal.  She is part of my Empowered Women series which I will be teaching.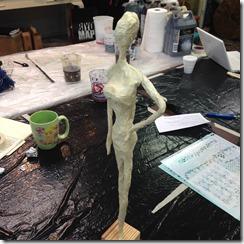 After I created the form, I wrapped her in tape so the product would stick to her.  This is so much fun as your possibilities are limitless.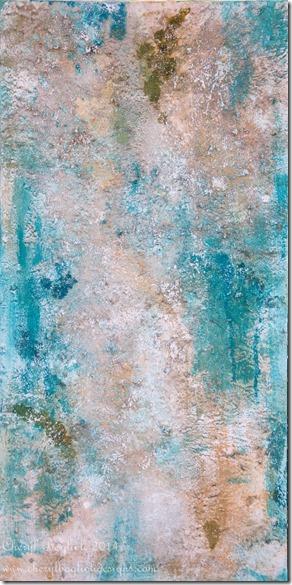 Here is another mixed media piece using Powertex Stone Art with
DecoArt
Paint and some
Ranger
Perfect Pearls.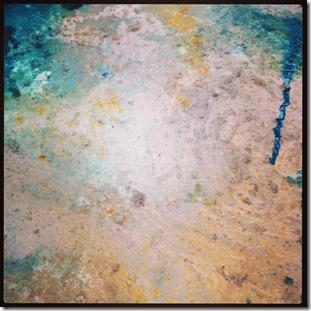 Again, great texture so unlike other products, but works great mixed with products I do have in my studio.
This is definitely a product you want to learn more about and play with.  Let me know if you are interested.