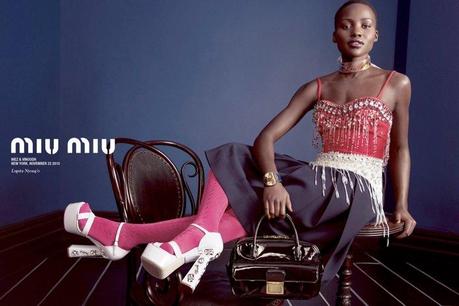 The Spring/Summer campaign of Miu Miu 2014 was more fresh than ever.By enlisting the young of Hollywood such as  Elle Fanning, the ever gorgeous "little " Elizabeth Olsen, the new and coming "can't do any wrong" Lupita Nyong'o and Bella Heathcote, the young Prada sister clearly reflect their young and fresh customers.
The fact that each rising lady was reflected in her own unique stylish way is revitalising.The accessories are drool worthy, but the whole youthful vibe is what really got me hooked.I know I initially promised a men's street style post but these images can't be overlooked.Menswear can always wait right? and I am sure you will forgive my not being able to make up my mind.So are you also feeling the youthful vibe of this campaign?I am definitely trying those coloured stockings for Spring styling.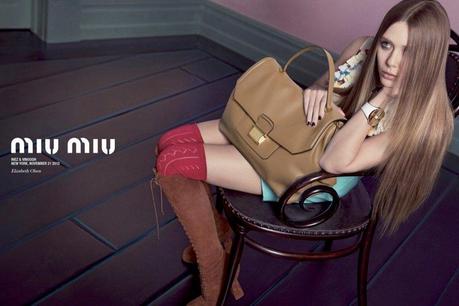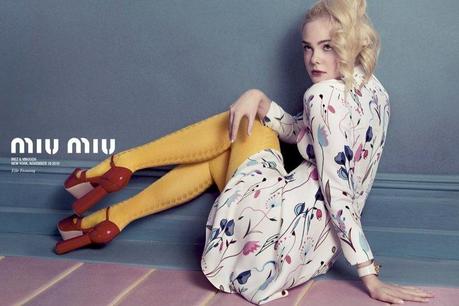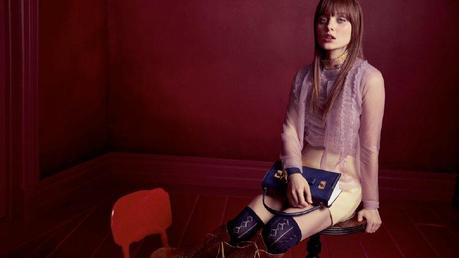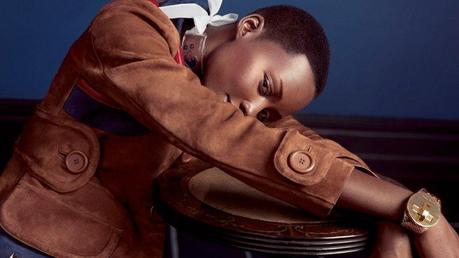 Images via hereThank you all for reading and have a lovely weekend.I have my first track race tomorrow, wish me luck.ex oh!