Missouri's Going to Execute Again
With Missouri's last execution, of a 74 year old man who was missing part of his brain, literally, and so, had a low IQ, it seems certain Missouri will once again execute another inmate tomorrow: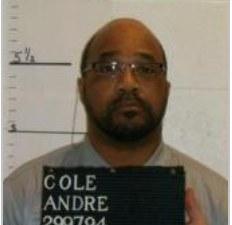 It seems certain.
After all, he's black.
Forget that he was tried back in 1992 in St. Louis when blacks/African-Americans were excluded from juries in that area.
Forget that.
He's scheduled to be executed tomorrow, too. Precious little time to get anything done on this now, likely.
I wonder where the "pro-life" people are on this one? All the Catholics, all of them. Anyone screaming that "life is precious."
No, I thought not.
It doesn't look good.
We have to go through with that age-old "good idea" that killing people is a great idea, to show people shouldn't kill people.
Links: 
Congratulations, Missouri! You kill me!