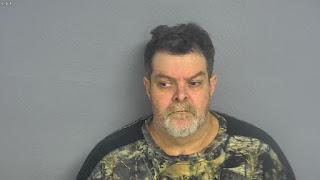 Scott J. Wells
A Missouri resident recently
pleaded guilty to baseless child-pornography charges
after his own attorney pressured, threatened, enticed, and harassed him into entering the plea, family members say.
We have shown in a series of posts here at
Legal Schnauzer
that the government had no case against Scott J. Wells for a number of reasons, particularly because (1) The criminal complaint
alleged no offense that was physically possible to perform
; and (2) The indictment was deficient, merely copying from the relevant federal law without citing any "particulars" (specifics) about what unlawful actions Wells allegedly took.
Wells reportedly is seeking to have the guilty plea withdrawn this week, and that will require a judge's approval.
Why would attorney Brady A. Musgrave, of Springfield, MO, pressure his own client to plead guilty to charges the government clearly could not prove? Specifically, why didn't Musgrave file two simple documents -- a motion to dismiss due to a defective criminal complaint and indictment, plus a motion to suppress evidence that was obtained via a search at Wells' home that violated the Fourth Amendment?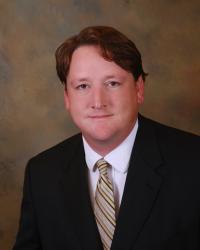 Brady Musgrave
A
Legal Schnauzer
investigation has unearthed public documents that point to a possible motive for Musgrave's actions. Hint: It involves money -- and it should be a concern for anyone who considers using the legal services of Musgrave or his law firm,
Jones and Musgrave
.
How did Brady Musgrave con his own client into a bogus guilty plea? The tactics come under several headings, family members say:
(1) "If you go to trial and are convicted, you will be sentenced to 18-20 years in prison."
(2) "If you go to trial, you will be convicted."
(3) "The government can show that you made certain searches related to child porn." (Musgrave apparently did not explain how such a search would be unlawful. Wells was charged with receiving and distributing child pornography, and it remains unclear how conducting a simple Web search, by itself, would amount to proof of either offense.)
(4) "The government has 60-some images of child porn that were found on your computer during the search of your home." (Can the government prove Wells "knowingly" placed those pictures on his computer -- as opposed to them appearing via malware, viruses, etc. -- and exerted "dominion and control" over them; that Wells knew individuals in the photos were minors [under age 18]; or that the images even amounted to child pornography [which is unlawful contraband] as opposed to child erotica [which is not illegal.]? Our research indicates the answer to all of those questions is "no." And family members are not aware that any of Wells' three court-appointed lawyers has reviewed all of the government's evidence with him -- and none of them retained an expert witness to examine Wells' computer and determine if he caused certain images to appear there, apparently in the cache, or if someone else [maybe the government itself?] put them there.)
(5) "If you take a plea, given that you've been detained for more than two years, you might walk out of here a free man, with a sentence of "time served." (Never mind that you will have pleaded guilty to a crime you didn't commit, that the government can't prove you committed, and you have zero guarantees about the sentence you will receive.)
(6) "I will not file any pretrial motions because they would not be meritorious."
That last one is a flat-out lie. Anyone with functioning eyesight, three brain cells, and two days of law school should be able to file a motion showing the criminal complaint and indictment are deficient and due to be dismissed.
Musgrave is not the first lawyer to pull such a stunt on Scott Wells. While Wells was behind bars at Leavenworth, KS, Missouri lawyer Shane Cantin sent him a letter that included the following. (Full letter is embedded at the end of this post.)
Dear Scott:
. . . If the government is allowed to present testimony as outlined in the discovery file, you will be convicted as charged.
I see no viable defense to these charges. Further, because you proffered to federal agents with your prior counsel (federal public defender David Mercer), your admissions made during the proffer will be used to impeach you, should you testify at trial that you did not knowingly obtain an image of child pornography from the internet.
The government computer forensic expert will testify that the images found on your device did not come to that device by means of "pop-ups," nor were they saved in a location on your hard drive that would suggest otherwise. Further, the internet search history is consistent with a user seeking out images of child pornography. This is consistent with the forensic expert at the Federal Defender's Office who also examined the device. You will not overcome this evidence at trial, and you will be convicted.
(Notice that Cantin makes no mention of retaining an expert witness for the defense, countering the government's expert. Cantin's idea of a defense, it appears, is to allow the government's expert to go unchallenged. Gee, that's impressive.)
Wells' family members say Musgrave told them he agreed to take the case after Cantin's letter became part of the public record, prompting him to withdraw. The two met over lunch to discuss the case -- in clear violation of Wells' attorney-client privilege rights? -- and Cantin more or less offered the case to Musgrave, which he apparently accepted with fervor.
Family members say it is not clear that Musgrave ever was appointed by, or accepted by, the court, which might mean he isn't officially Scott Wells' attorney. Also, details of any plea agreement apparently are not remotely clear. In fact, Scott Wells might not even be aware of what he supposedly agreed to.
As for withdrawing the guilty plea, family members say Musgrave instructed Wells to write a letter to a judge. But if Musgrave is Wells' attorney of record, it appears he has a duty to file a motion to withdraw the plea and actually argue it before the court -- without applying pressure tactics to his client.
As for Musgrave's possible motive for selling his own client down the river, we will address those in upcoming posts? Did we mention they involve money?