And not in a good way:
Seems fair, right?
A "pit stop" on a float trip in Southern Missouri shouldn't be a problem, should it?
What could go wrong?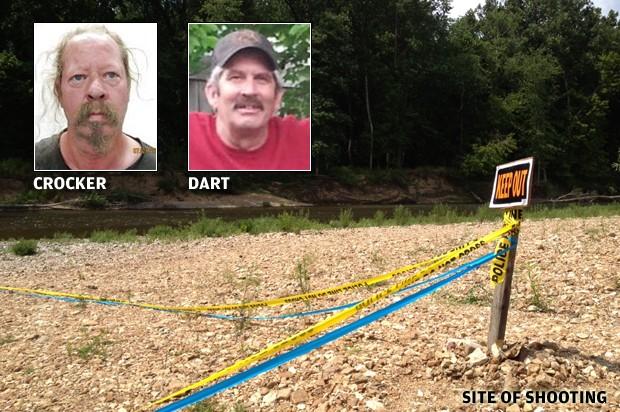 From The 
Daily Kos.
  It was actually the urinater's cousin who was shot and killed. He was defending the urinater. True.
...Yesterday, a man who owns a piece of property along Missouri's Meramec River, was pissed off when a guy on a casual canoe trip pissed in the woods behind "his" gravel bar. He then threatened the urinater with a gun. When the urinater's cousin tried to get between him and the property owner, the property owner shot the cousin in the head and killed him.
The 
St
. 
Louis
Post-Dispatch covered it first, like this:
Meramec float trip ends in fatal shooting after dispute over property rights along waterway
Yeehaw.
Gotta' have them guns, huh?
At least this time the shooter isn't going to walk as they do in Florida, "Stand Your Ground" laws not being in Missouri, thankfully.
So far.