Grief is a funny thing. The psychologist tells us that it happens to each of us in stages ranging from denial, (not just a river in Eqypt) to anger and eventually to acceptance. For me grief has often been an unexpected reaction to events and most often not the death of someone close.
I am the youngest of four by 6 years and grew up in a bustling pub, surrounded by family, staff customers and friends. I trained as a dance teacher and leaving home at 17 to work in the South was a real wrench.

 

I had been away from home many times but living away was so strange. Living in a house was even stranger even though I was working over 60 hours a week, the silence at night and the detachment from the hub of my family life made me very homesick. It was my first encounter with what I now acknowledge as grief.
My Dad died at 83, a grand age for a man who smoked 40 a day until he was 62.

 

His first heart attack stopped the habit in its tracks and he completely changed his lifestyle to avoid an early departure. We didn't grieve really, although we all miss him; we celebrated the joy of his life. Strangely, my second encounter with grief came after my divorce. It came with a sense of guilt, anger at my failure to master a skill and even more surprisingly, a sense of loss.
I have to stop myself here.

 

I just hate it when the natural order of things is disturbed.

 

I hate it when things go missing. I grieve the loss of the RSC black and white chevron umbrella that I bought at The Courtyard Theatre, Stratford in 2009 and left somewhere in Blackpool two years later. Oh and beautiful gloves.

 

I really hate losing beautiful gloves, but that is a story for another day. Today is Mothering Sunday, the day when BT tell us that more telephone calls are made than on any other special day. My Mum at 95 has had her share of phone calls, gifts, flowers and days out. This morning I drove my eldest to Preston station as he embarks on a new career. He handed me a card as he got out of the car, towering above me, (all 5'11" of three meals a day for 26 years). A hug, a smile…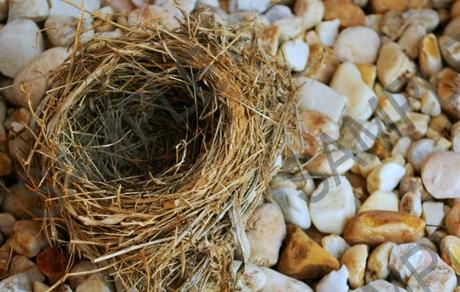 When you are gone
It is a natural state. You must leave the nest,
your flight long overdue.
And yet my restless nights are filled
with anguished thoughts of "Now what will I do?"
Last of my fledglings,
preened and packed for adulthood,
a box of nursery paintings and your toy collections,
plastic-cased and left behind.
I dread the echoes in a vacuumed life.
My folly was to think I wouldn't mind.
How will I cope with solitude?
Why would I bother cooking just for me?
I need the constant rumbling of machines,
the drone of game play and the late night sound of your TV.
All the years I had believed that I was here for you.
I realise now that you fulfilled the need in me.
Symbiosis: each reliant on the other.
Had I known I'd feel like this today,
I may never have become a mother.
Adele V Robinson
Email This
BlogThis!
Share to Twitter
Share to Facebook
Reactions: