The developer chose to remove his infamous game 'Flappy Bird' from the App Store and Play Store because of the rollercoaster ride he had been after it went viral and made his life miserable. You can read the Flappy Bird Developer story here to know what exactly happened and why the developer had to remove the game and go live in his friend's apartment and away from the people.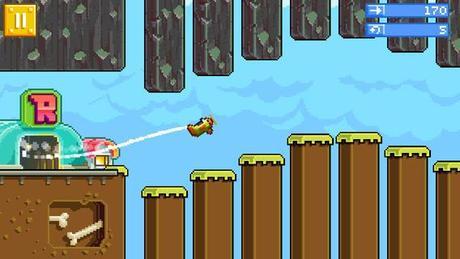 But that didn't stop people from playing that game, or rather playing games which were loosely based on Flappy Bird. Not only the Flappy Bird clones came out but there are so many games available right now which are very much similar to Flappy bird. Most App developers are cashing on this game theme and so is Rovio right now.
Rovio, is a game publisher from Finland who are famous for making the Angry Bird Franchise. They had a phenomenal success with their original game Angry Birds which brought the company in limelight. As published on pocketgamer, Rovio's new arm LVL11 is the brain behind making this new Flappy Bird inspired game.
RETRY, is the new side-scrolling game developed by LVL11 which is Free on the App Store and has a similar side-scrolling game theme as flappy bird with the difference being instead of a bird you manoeuvre a old-school  1986 airplane through a series of hurdles just the similar ones you are familiar with by Flappy Bird. The game has a retro 8-bit graphics and looks stunning. Gameplay wise it is just like the Flappy Bird with similar annoying crashes. The only difference being you can control you speed as you go forward, this not only makes it a bit more easy ( ?) but also a lot addictive as you would be glued to it for long.
The App is not yet launched globally but slowly is being published in App Stores worldwide. You can download it from the App Store link.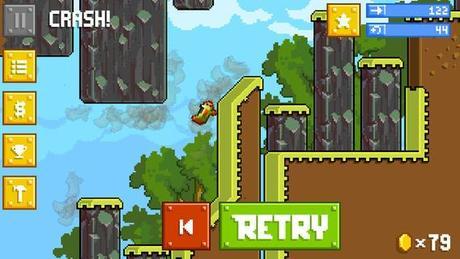 RETRY