Two of my most favorite things in life are Relaxing and Beauty Products, so when some relaxing beauty products from Miss Patisserie landed on my desk, It was a good day. It's just one of the many reasons why I love the Postman. He brings me things. Nice shiny smelly things. Ahh I love him.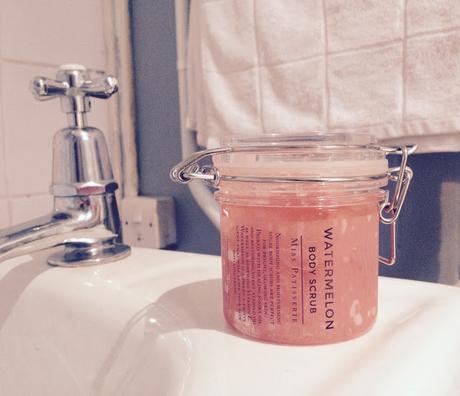 This body scrub smells incredible. Watermelon is one of my favorite scents and this just makes me feel fresh and ready for the day ahead. It's great before tanning because it's rough but not 'scrubs-six layers of skin off-rough' which is the kind of scrub I like. I definitely give it a good shake before use because it tends to separate slightly as most body scrubs do!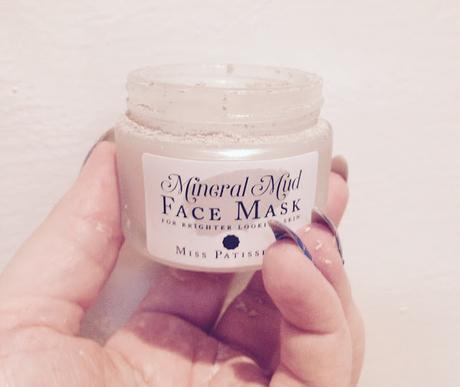 The Mineral Mud Face mask comes in a little pot and is a loose clay like powder that you mix with water to form a paste and apply it to your face. I know it's probably childish, but I love that I feel like I'm mixing a potion and guttering around with this. I've used it twice now and am really impressed with how clean my skin feels afterwards. It says it brightens the skin and I've definitely noticed my skin looks brighter (and less oily!) after using it. The mineral mud contains dead sea mud, Kaolin Clay and green clay. I leave it on my skin for about 20 minutes before rinsing off.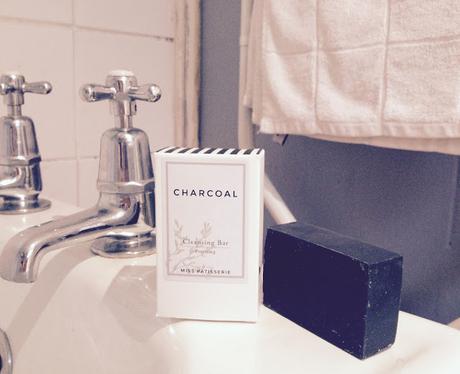 I saw this Charcoal Cleansing Bar on the Miss Patisserie website a few weeks ago and lusted after it. When it came popping on through my door, I must admit, I did a wee victory dance with it. To use, moisten the face (that word though...) and rub this in gently. It'll start to foam up and leave a slight black shade on the skin. Rinse this off and you'll have squeaky clean skin. I've used it maybe 5-6 times already and the bar still looks brand new - a little goes a long way! Brilliant product.
For more information and to view the full range, visit Miss Patisserie.
Have you tried out this brand? let me know what I should go and buy!
H x