Wanted to share some of the work that I've been doing this season. The mirror seating charts have gone viral. Its the end of September and I still have quite a few left. Amazing. Get some inspiration from some of the following creations!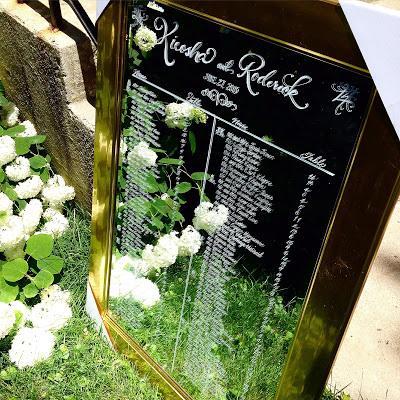 Kieosha and Roderick at Brookfield Zoo... Such a pretty venue. It was my first time there. This was a rental. Thanks Anika Kai Events!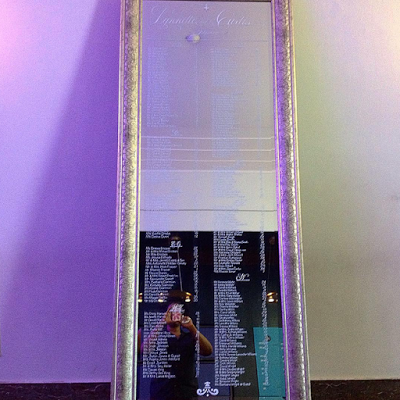 Adler Planetarium mirror that was truly the LONGEST element that I've ever lettered at 6'. Thanks Dejanae Events, this one was EPIC.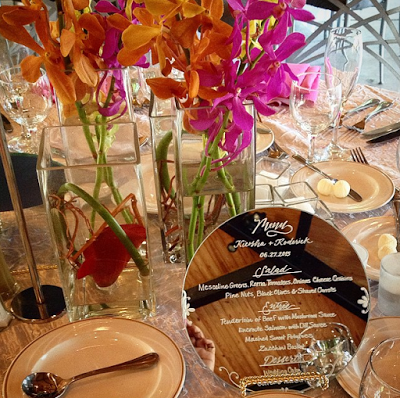 Mirrored Menus for the same Brookfield Zoo wedding. These were so pretty.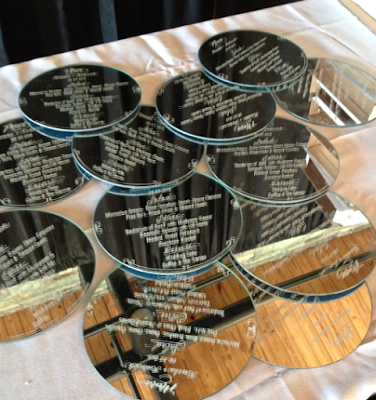 Polishing prior to placing on the tables...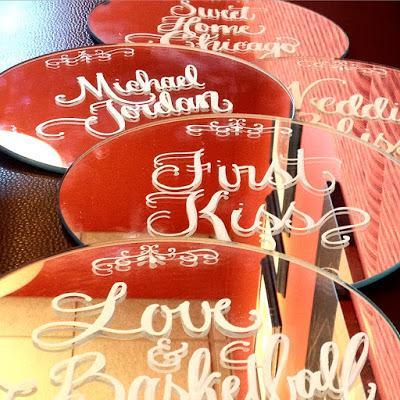 Ahhh! These were so much fun. Table name mirrors for Cheri D Events. Loved this project, thanks!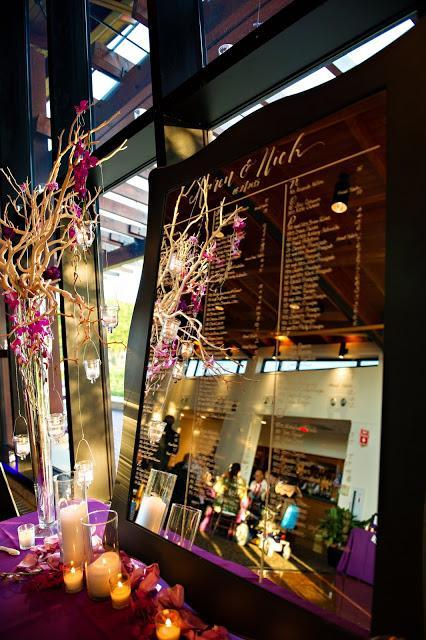 Karen and Nick's wedding was spectacular. I also did some chalkboard work for them. I'll share in my "chalkboard 2015" post. Yeah, it was that kind of a year for me!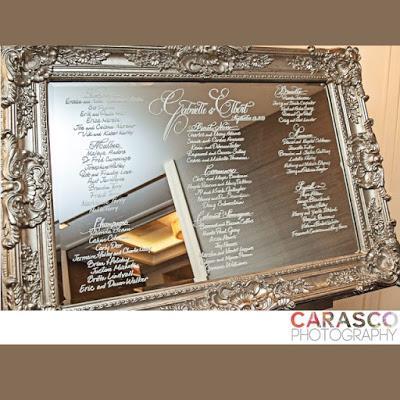 I got a chance to do THREE mirrors for a spectacular wedding at the Waldorf. I mean, it was amazing. Kesh Events outdid herself this time, seriously. Also photographed by the great Carasco Photo, what more could I ask for... This is a rental item, email me about this EPIC mirror!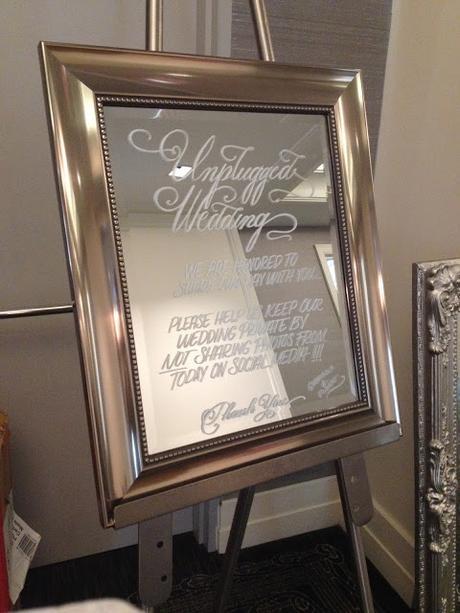 Mirror number two from the Waldorf... Another rental. 21" x 25"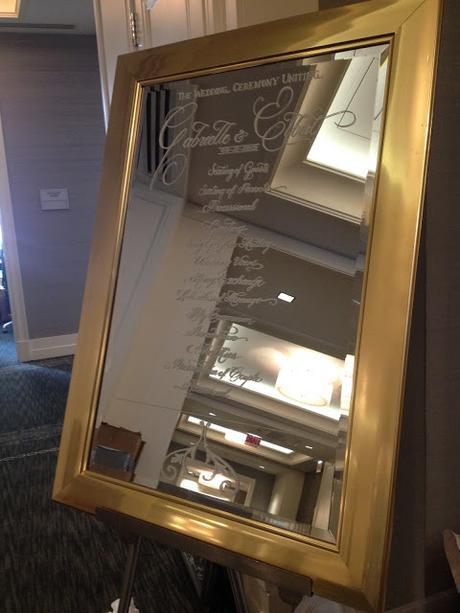 Finally mirror number three... Gold frame. Always elegant. Rental. 24" x 36"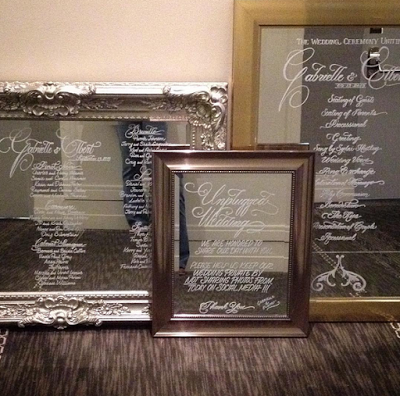 All three, yeah, I'm a little obsessed!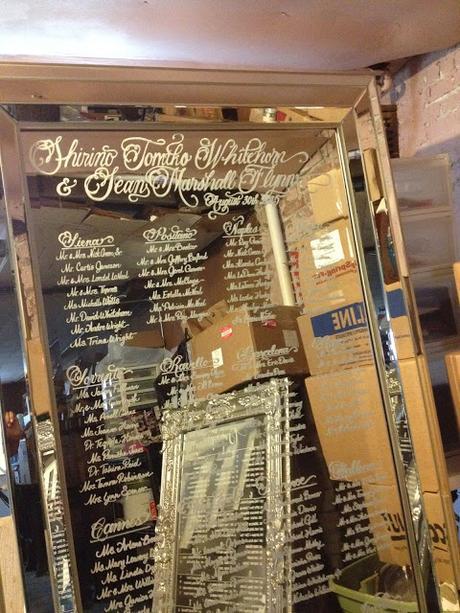 Another mirror for the Adler Planetarium at the end of August. It was SO large (41" x 60"), I had to work on it in my basement and have it picked up. Largest and heaviest mirror to date!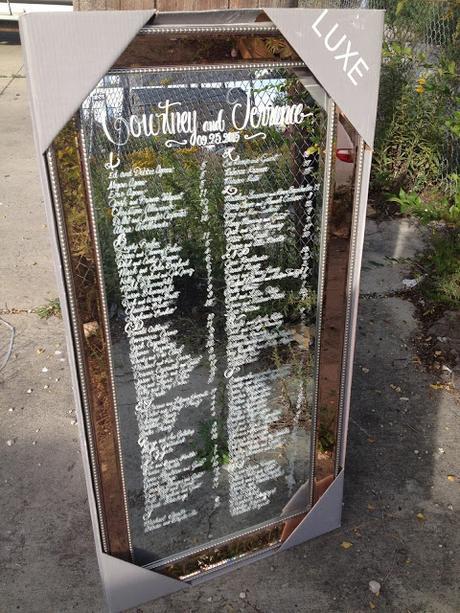 Baby mirror I did that was supplied by the client... Kesh Events.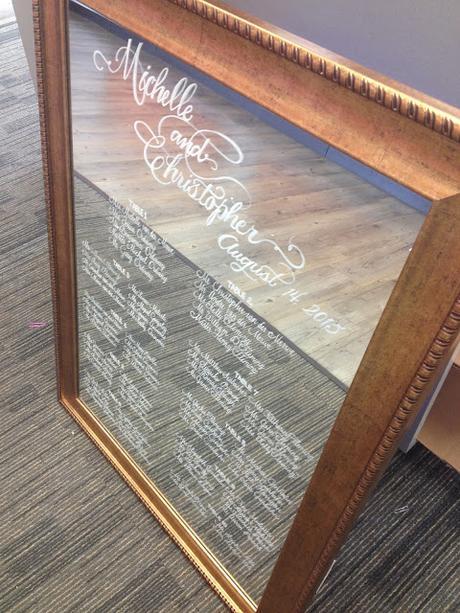 It was time for the march of the Etsy requests!!! Sent this one to Maryland mid-August.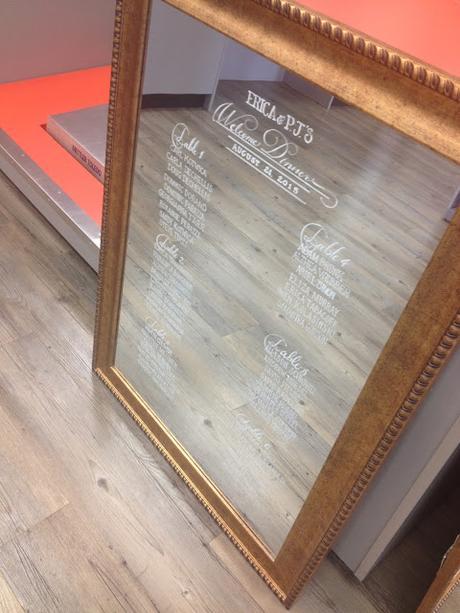 Rehearsal Dinner request from Etsy that was sent to NYC!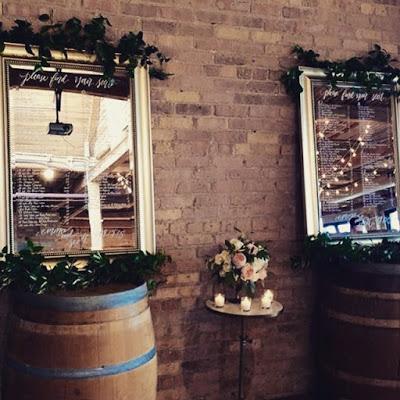 ...More August... These two beauties were beautifully displayed by Tying the Knot events. Just gorgeous, thanks guys! First time I had one wedding/guest list spread over two mirrors! The Bridgeport Art Center Skyline Loft was also spectacular.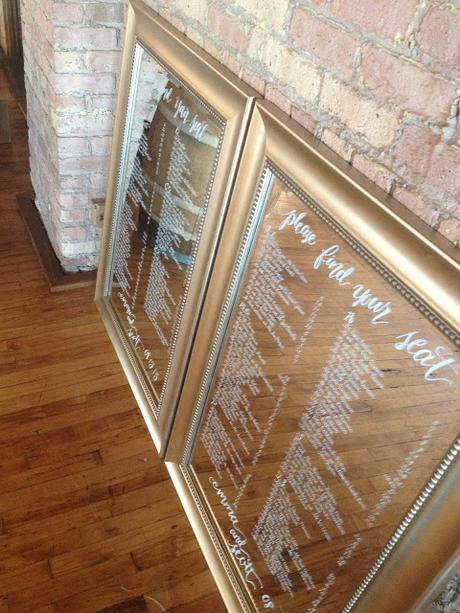 Another view prior to the barrel display setup. So much fun!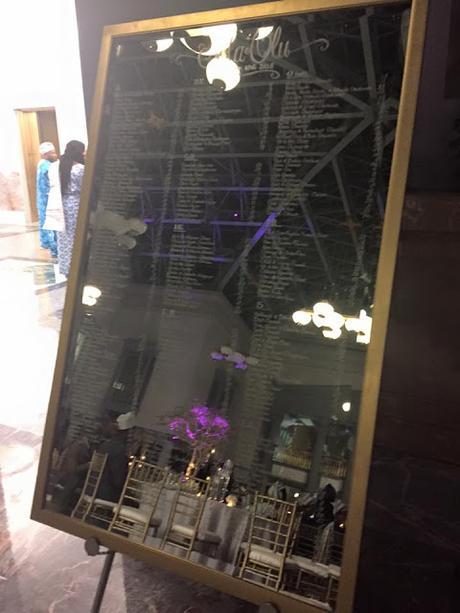 Sola and Olu's client supplied 38" x 60" mirror had over 250 lines. My largest LINE count to date. Gorgeous setup as you can see in the reflection at Harold Washington Library. Another Kesh Events wedding, thanks so much!

Take care til' next time, --ct