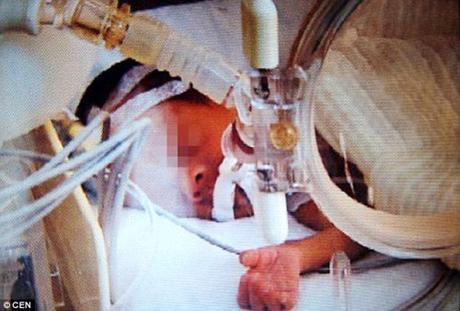 A tiny baby recently pronounced dead in China woke up crying after spending 15 hours in a minus12 degrees Celsius morgue and just before he was going to be cremated.
The Daily Mail reports that staff at the Pan'an Funeral Home in Jinhua, Zhejiang Province, immediately took the month-old boy to the hospital after realizing he was still alive on February 5, reports the People's Daily Online. The baby, who is called An An, is currently under intensive care at the Pan'an People's Hospital.
According to reports, the baby was born prematurely in a local hospital in Jinhua on January 8, weighing 49 ounces.  After spending 23 days in an incubator at the Pan'an People's Hospital, his family decided to take him home for Chinese Near Year. There, his condition deteriorated.
The boy's father named Mr. Lu told reporters his son suddenly went pale two days afterwards, so he rushed his son to hospital for emergency treatment on February 4. On the same day, the doctors determined the boy had a cardiac arrest and pronounced him dead at the hospital.
After the hospital issued a death certificate, his father wrapped the 'dead' baby in two layers of clothing and put him in a plastic bag before taking him to the morgue on February 4. The father showed reporters a receipt issued by the funeral home, which confirmed the boy had been sent to the morgue and that the price of the funeral would be 1,000 Yuan.
At 9am on February 5, after about 15 hours, staff at the funeral home said they heard him crying as they prepared for his cremation.
A worker at the funeral home told a local TV station: 'As soon as I pulled him out of the morgue, I thought I heard noises. When I pushed him to the crematory, the noises became louder.  'I opened the container and saw him moving, so I told the father the baby was still alive.' The baby was quickly rushed back to hospital.
Doctors at the Pan'an People's Hospital in east China said this was their first encounter of such an incident. They could not explain what had happened, referring to it as a 'miracle.' Doctor Chen, head of pediatrics, said: 'I have been a pediatrician for over 20 years. I've never seen anything like this.'
The baby boy is now under intensive care.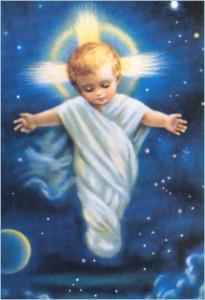 DCG