Happy Thursday Gorgeous! Mirabella Beauty announces the launch of Jewel Thief, a striking collection featuring two breakthrough eye palettes and two lip colors for holiday 2015. Diamond Deceit and Lavender Larceny eye palettes include five vibrant, multi-dimensional complementary colors in a 3D jewel inspired formation. Two new shades of the brand's bestselling Velvet Lip Pencils complete the collection. Keep reading for all the deets.
Revolutionary "second skin" eye shadow formula combines liquid and powder for shimmery, vibrant color that applies directly onto skin. With silver, gray, and aquamarine tones, Diamond Deceit creates a glam wintery look. Lavender Larceny offers a rich jeweled eye with shimmery tones of purple ranging from lilac to eggplant. To complement bold eyes, Jewel Thief includes Velvet Lip Pencils in Wanted, a rich berry hue and Vice a neutral pink apricot.
The eyes dominate this season with a smudgy, rich, pearlescent smoky eye like never seen before. Diamond Deceit and Lavender Larceny offer something exciting and different for eyes both in the product presentation and the incredible formula. explains Amber Bowen, Mirabella Creative Director. We're using a new technology that combines five shades into one 3D shadow, allowing the eyes to glow and look bejeweled for the holidays. I took my inspiration of gifting jewelry and packaged the shadows in a soft touch black compact similar to a jewelry box.

The eyeshadows have a unique formulation that adheres directly to the skin. The vibrant color applies evenly and smoothly and lasts without the need for primer or brush application. In fact results are best when the color is swiped on using a fingertip making the look easy to achieve even while on the go.
Formulas for Diamond Deceit Second Skin Eyeshadow and Lavender Larceny Second Skin Eyeshadow combine liquid and powder technology for a silky texture that glides on and fuses to skin flawlessly. Slurry Technology creates the creamy, smooth texture resulting in a very thin and adherent even finish. A blend of silicone oils and spherical powders create a smooth, blendable color. Olive oil-dervied phytosqualane helps keep eyelids smooth, supple and moisturized. Formulated with a high percentage of pearls, the eyeshadows have an iridescent, frosty finish. The end result is soft multi-dimensional and extremely vibrant color for extended wear.
New Velvet Lip Pencils in Wanted and Vice feature the product's signature formula for highly pigmented color, moisturized lips and long wear without bleeding. The formula's raspberry extract, BerryFlux Vita, leaves lips soft and supple.
Jewel Thief will be available at professional salons and on mirabellabeauty.com beginning October 2015. Diamond Deceit and Lavender Larceny retail for $48 ($62.40 CAN) and Velvet Lip Pencils retail for $25 ($32.50CAN)
Here are swatches of Mirabella Beauty's Jewel Thief Collection….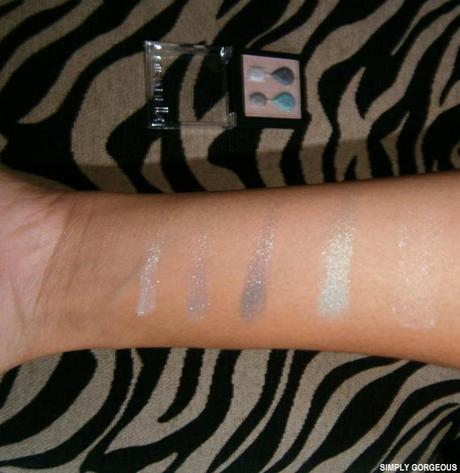 Mirabella Second Skin Eyeshadow in Diamond Deceit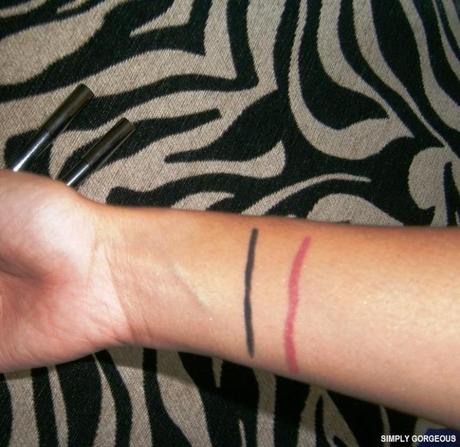 Mirabella Eye Crayon in Blackmail and Mirabella Velvet Lip Pencil in Wanted
For more information please visit www.mirabellabeauty.com
What do you think of this holiday collection? Let me know in the comments below.
Stay Connected!