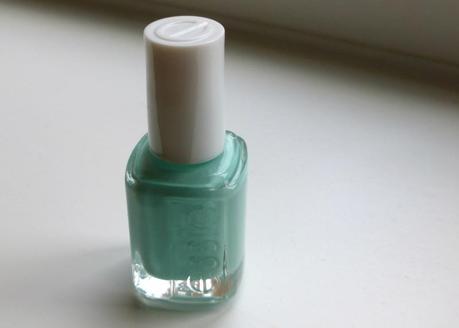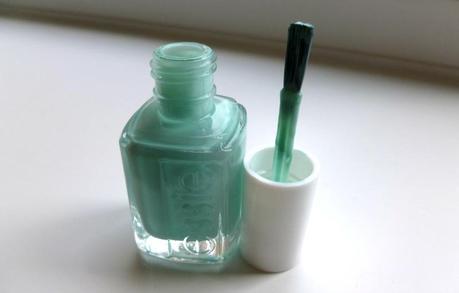 Essie Mint Candy Apple
This is my first venture into Essie polishes... after hearing so many rave about Mint Candy Apple (and having a cheeky test of Kat's) I finally caved and bought it. At £7.99 a pop, they're not the cheapest on the highstreet, but in my opinion definitely worth the extra cash. With just one coat you get pretty decent coverage, and two gives you a perfect finish. Not only this, but it dries pretty quickly - an essential for those who lead a busy lifestyle! 
I've been wearing this for the last week and it is so hard wearing! You can catch a glimpse of it in action here.  
Essie is stocked in Boots and retail for £7.99 each. They have a huge range of colours (and I mean huge!) - I've got my eye on e-nuff is e-nuff and tiny wine-ey next!
Do you own any Essie polishes? Tried Mint Candy Apple?