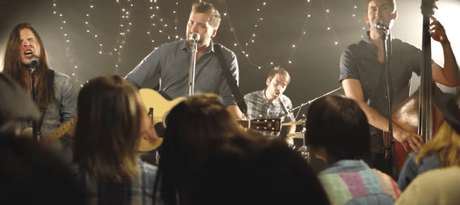 The boys of Johnson Crook have released a video for Minnedosa ... and we're very happy to see it.
The song, a (fictionalized) ode to the Manitoba hometown of Nathan and Trevor Crook, can be found on the band's debut record, The Album, and was the first song that we fell in love with from the band, now there's a sweet little clip to go along with it.
The video is heavier than we expected, with a story to go with the song, and while it was unexpected, it's well done. We will say this, we're quite happy to have never seen Trevor and Nathan fight like this in real life.
Do they give out Geminis for music video acting? Do they still give out Geminis? Either way, hat tip to the Crook brothers on their Minnedosa performances. We're sure they've done their hometown proud.
Check out some of our favourite gifs and screenshots from the video.
AND, if you're going to be in Toronto on Friday, October 27, get your ticket to see Johnson Crook on stage yourself at The Rivoli on Queen Street West.