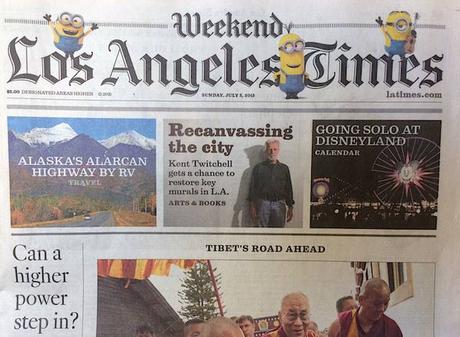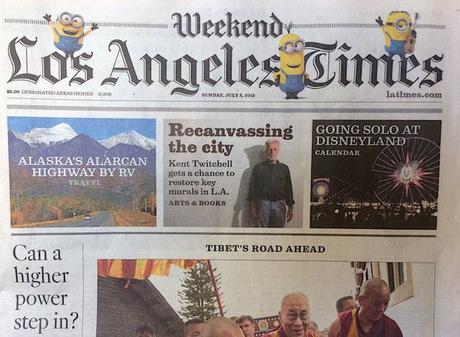 Yep, The Los Angeles Times sold its front page masthead to 'Minions' movie.  This, of course, has irritated some, who call the action despicable.
The famous minions make a grand and animated entrance over the nameplate and they do make a strong statement about the movie.  They don't seem to bother many of the readers, including me.
And I forecast that more print publications will be sharing the precious space of their front page with sponsored ads or other form of monetizing strategies.
I am a firm believer that there is nothing harmful about pursuing such advertising strategies, and, in fact, I encourage my clients to go for them.  Readers are smart enough to know the difference between Church and State.  I do not believe that The Los Angeles Times is less respectful as a newspaper because the minions were invited guests to its front page.
Minions in China---popular there, too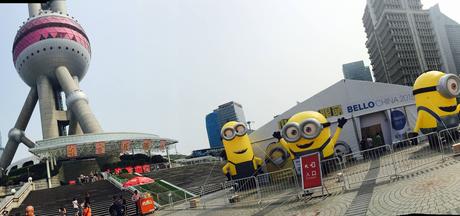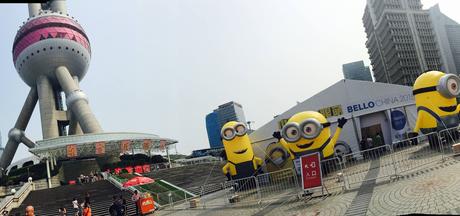 A photo, courtesy of my friend Anne Wong , head of marketing for all Universal Pictures in China, showing what she refers to as Shanghai Minion Madness!
The Magician and the Printed Newspaper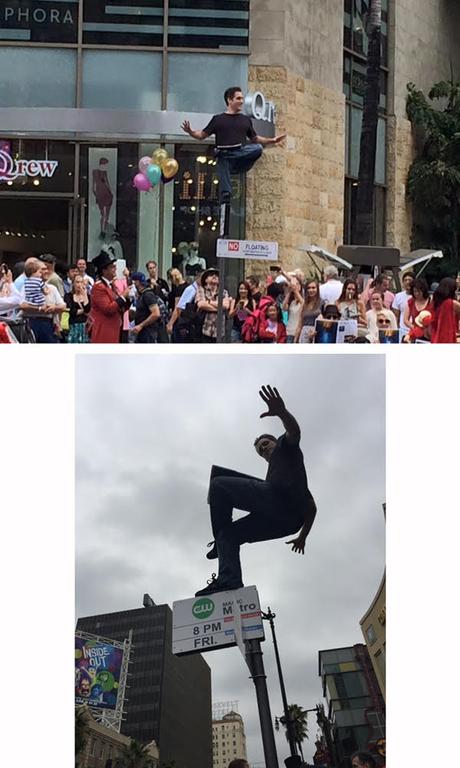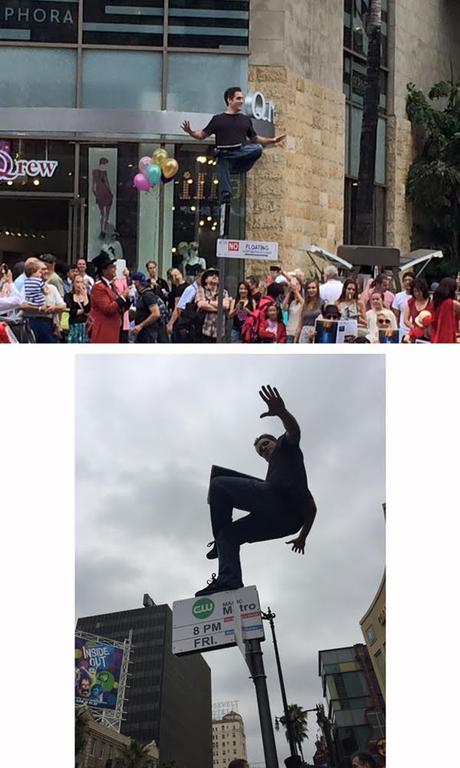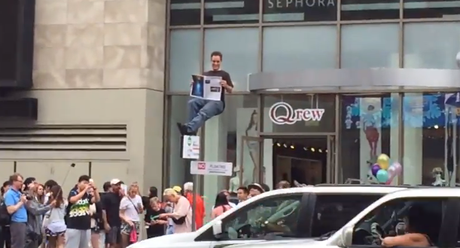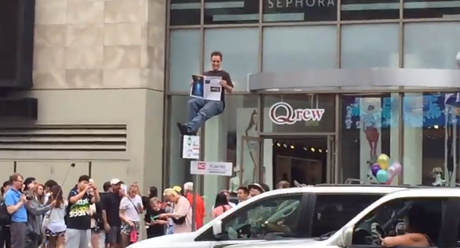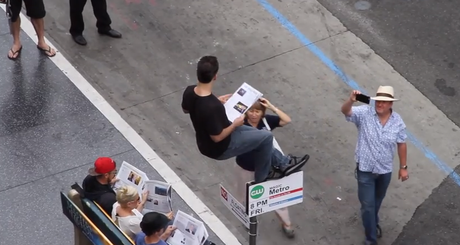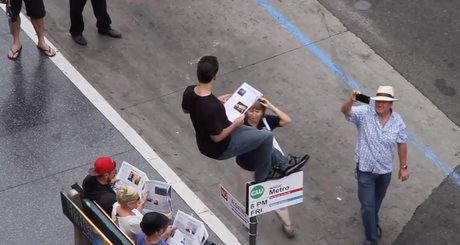 While on the subject of Los Angeles.......
A magician stopped traffic in Hollywood, California, no less. People stopped in their tracks when they caught a glimpse of a man who was suspended 15ft in mid-air over Hollywood Blvd, with no apparent means of support. The man was magician Michael Grandinetti and the 4 hour levitation stunt was performed to draw attention to the CW series "Masters of Illusion", which premiered Friday night on the network.  Grandinetti is one of the featured performers in the series. 
To me, the interesting details is that Grandinetti was reading the news on a printed newspaper, not an iPad or another mobile device.  Oh, the magic of print!
TheMarioBlog post # 1799
Please enable JavaScript to view the comments powered by Disqus. comments powered by
Disqus