What is Minimally Invasive Dentistry?  
Minimally invasive dentistry can be called as the modern approach over the dental care. Its main objective of is to treat the bacterial infection before you actually require a tooth repair. To put in other words, you are supposed to remove the bacteria preventing the cavities. However, with procedures like these one can get rid of these issues. The procedure deals with drilling and filling the cavities, which are supposed to be flushed out your life. As it is a minimally invasive procedure, it will help in carrying out the dental procedures with great care and professionalism, time to dig in deep into this procedure and get the crux of the same as under: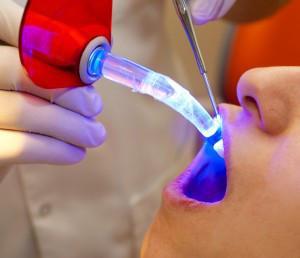 Why It is Important  
It is really very difficult to get this high level physical health provided your dental health is unable to settle down with other options. Most of the people tend to separate these two elements, however the two are supposed to be considered as working in tandem. In opposition to the conventional dentistry, the minimally invasive dentistry includes the biological dentistry, it not all about just filling and drilling or creating endless loop of revisits and then retreating the same set of teeth or tooth to often. Rather it is carried out with the help of dietary prevention in order to create a healthy kind of cavity fighting bi-flora inside your mouth and thus it helps in fixing the cavities inside your mouth. The minimally invasive procedure deals with a dental procedure, which has minimal amount of pain making things simple for the patient to go for the same.
How it Works  
First of your dental surgeon would study your oral health along with evaluating the amount of risk you have in the isk for tooth decay. The presence of cavities and bacteria, the quality and quantity of saliva found in mouth, and your diet becomes the contributors to decay. Your dental surgeon will then will chalk about using a number of strategies that will help to prevent or reduce the dental risks for tooth decay. For instance, if you have a high level of oral bacteria, you might be advised to use mouthwash daily, limit the intake of certain carbohydrates, and practice good oral hygiene. In dental world, you can find a number of minimally invasive dentistry procedure, which include air abrasion, sealants, inlays and onlays and bite splints to name a few.
The goal of this procedure is to simply conserve the healthy tooth structure. It simply focuses over the prevention, minimal dentist intervention and remineralization. With the help of scientific advances, the procedure of minimally invasive dentistry simply allows dentists in order to perform the least amount of dentistry that are required without removing the tooth structure rather than it is required to restore teeth over the normal condition.
Benefits  
When it comes to benefits of the procedure of Minimally Invasive Dentistry, there are many, let's check the following as under:
More amount of dental work is needed in one dental appointment, which limits the time duration you take for working and spending the time in dental procedure
Less time in healing process after the dental procedure
Minimal amount of future dental work in order to maintain the restorative dental measures
More attention is paid to total-body health along with the working relationship between the dentist and other healthcare providers
Enjoy a good amount of comfort during your procedure, which helps in decreasing the need for sedation and local anesthesia
 Bottom Line
The approach of minimally invasive dentistry is seen on a growing shift in the dental healthcare. It is much safer apart from being very less painful. So with this procedure you and your family can now have fewer amounts of cavities and overall better health.
Reference:
http://www.fashionfresta.com/myths-about-cosmetic-dentistry-you-should-know/
http://www.healthcontroltips.com/2016/04/why-you-should-get-oral-health-advice-from-an-expert-dentist.html