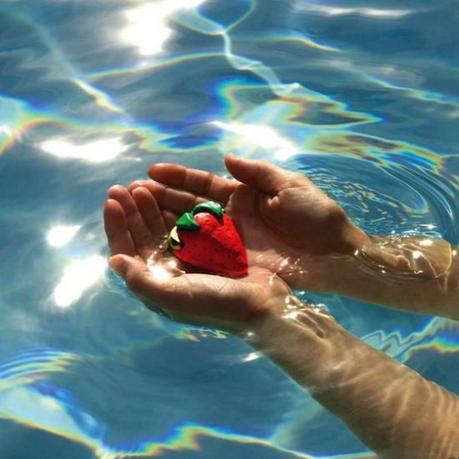 Boomerang – Miniature Tigers // Buy
Brooklyn's Miniature Tigers (@miniaturetigers) have been around for quite some time now, albeit under the radar and certainly less known than they should be. A slow but steady evolution, though, has moved the band towards a place of recognition that they truly deserve. Their newest release, Mia Pharaoh, is simply the logical next step for this solid group.
Mia Pharaoh is preceded by two EPs (White Magic and Black Magic) and two LPs (Tell It To The Volcano and F O R T R E S S), all of which have an across the palate raw experimental sound that reminds me a lot of The Islands. Not unlike their past albums, Mia Pharaoh is experimental, but incorporates heavier synth elements and is streamlined with a clean finish that runs alongside bands like of Montreal and Yeasayer. Throughout the album, you'll find chimes, dings and thumps enmeshed with wavering falsetto vocals saturated in reverb. Complimentary to both their up-tempo and down-tempo tracks, their style is versatile and cohesive. Orchestral-inspired flourishes have their place on the album as well, adding some dimension and diversity.
The opener, "Sex On The Regular", is a bright, pop-laden track that boasts an introduction to the album's recurring sexual theme. This same sensuality is carried into the slower soulful type songs (i.e. "Cleopatra", "Flower Door", "Angel Bath"), bringing some balance to this otherwise poppy album. These pop elements, however, are very well received — the ultra-catchy tracks "Afternoons With David Hockney" and "Boomerang" were two of my favourites.
Overall, Mia Pharaoh is a collection of songs that could easily find their way into a dance club, and are begging to be remixed. I have to applaud Miniature Tigers for the growth they've shown from album to album, and I'm definitely interested to see where they take their sound in the future.