A few more new products spotted instore!


It looks like Tesco aren't the only ones with Christmas Tree Shaped tortillas this year. These Lightly Salted Christmas Tree Tortillas are available at Sainsbury's...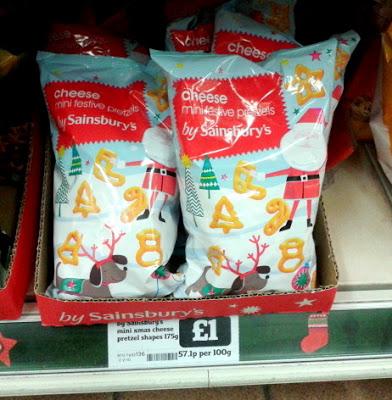 alongside some Cheese flavoured Mini Festive Shaped Pretzels! (Sainsbury's).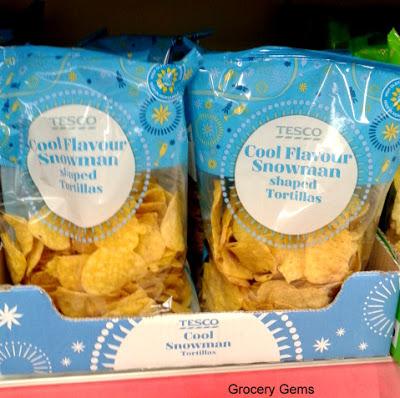 However Tesco may be the only ones with the Cool Flavour Snowman shaped Tortillas. These look fantastic! (Tesco).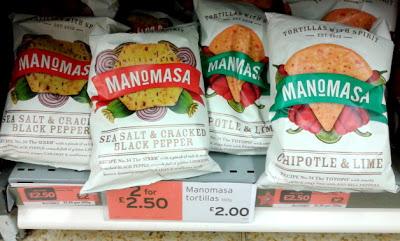 New to my local store is this range of Manomasa Tortillas, in Sea Salt & Cracked Black Pepper or Chipotle & Lime flavours. (Sainsbury's).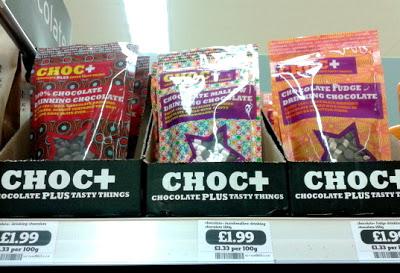 A new range of hot chocolate is always good news, but this one comes with added "tasty things". Choc + Chocolate Mallow Drinking Chocolate, Chocolate Fudge Drinking Chocolate and 100% Chocolate Drinking Chocolate. (Sainsbury's)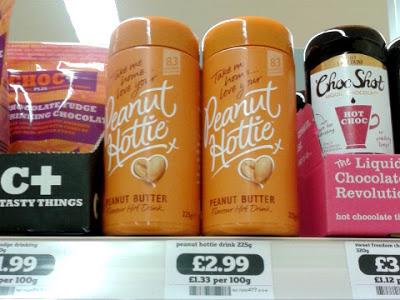 And next to the hot chocolate is the rather delicious sounding peanut butter flavor hot drink from Peanut Hottie.(Sainsbury's).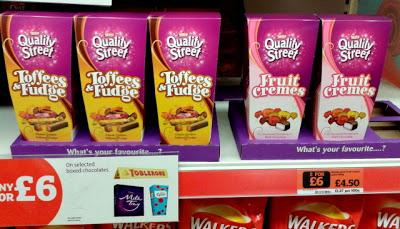 Hate the fruit creams in a Quality Street selection? Try the new Quality Street Toffee & Fudge carton. Loathe the toffees in the Quality Street selection? Go for the new Quality Street Fruit Cremes carton!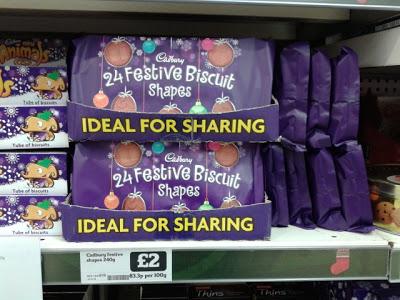 A slightly more grown up version of the Cadbury Festive Friends range, are these Cadbury Festive Biscuit Shapes. (Sainsbury's).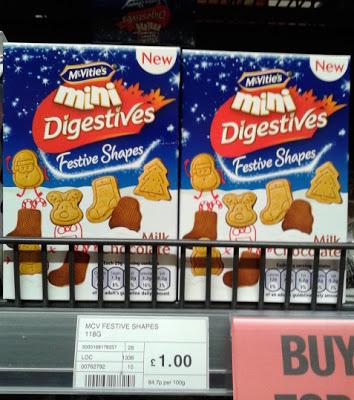 I loved the McVities Mini Digestives Creepy Shapes for Halloween so I'm sure I will pick up a few boxes of their Festive Shapes. (Co-Op).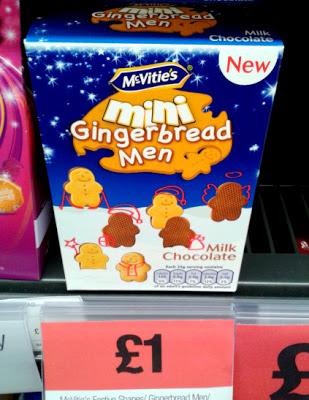 Also available are the McVities Mini Gingerbread Men in a small carton decorated with wintery scene. (Co-Op).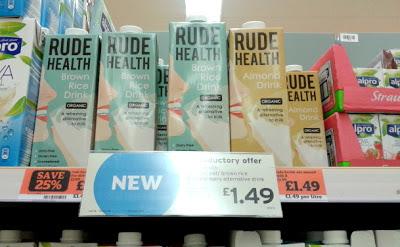 Thinking about that post-January health kick yet? Rude Health have some Brown Rice Drink to get you in the mood. (Sainsbury's).