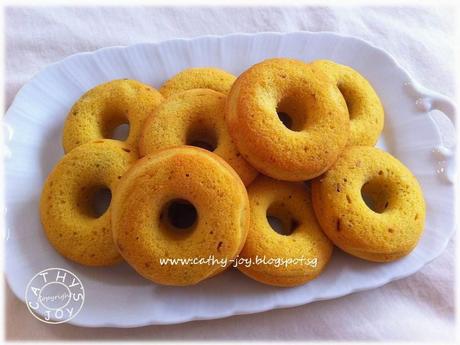 Mini Pumpkin Doughnuts
Ingredients
110g plain flour
1/2 tsp baking powder
1/4 tsp baking soda
40g Liv unsalted butter
30g

pumpkin puree
50g light brown sugar
1 egg, lightly beaten
1/2 Tbsp Rum
1/2 cup low fat yoghurt
cinnamon chips
Method:
1. Sift together flour, baking powder & baking soda. Set aside.
2.
Mix together

yoghurt

& rum.
3.
Beat butter & sugar till light. Add in puree till combined.
4.
Add in the egg slowly.
5.
On low speed, beat in flour & yoghurt mixture in 3 additions.
6.
Pour some batter into the pan & sprinkle cinnamon chips, cover with more batter on top. 7. Bake in a preheated oven @ 160C for 15mins.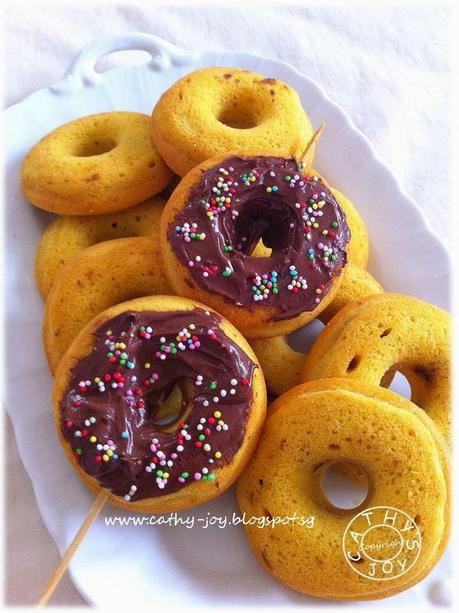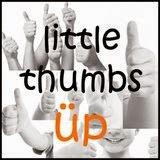 This post is linked to the event Little Thumbs Up (Oct 2014 Event: PUMPKIN) organised by Zoe (Bake for Happy Kids) and Mui Mui (My Little Favourite DIY) and hosted by Eileen (Eileen's Diary)
I'm also submitting this post to 
"My Treasured Recipes #3 - Taste of Autumn (Oct/Nov 2014)" hosted by Miss B of Everybody Eats Well in Flanders and co-hosted by Charmaine of Mimi Bakery House.