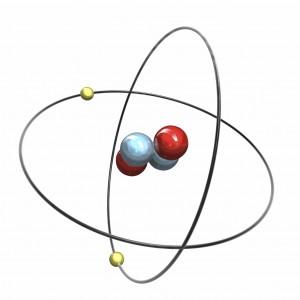 As climate change is becoming increasingly accepted in government and business planning, the cost of carbon and other greenhouse gases are making some consider the use of alternative sources of energy. Solar, wind, geothermal, hydro, and biomass are some of the most common forms of alternative energy, but nuclear power is still generating much electricity across the world. Many large-scale nuclear plants are being shut down as a result of the recent Fukushima meltdown, but there is a new push for another kind of nuclear power plant. Mini-nuclear plants.
Unlike the massive nuclear power plants most people think of today, miniature nuclear power plants can be as small as a two-car garage. Of course, the amount of power a mini plant can produce will be much smaller than a massive plant, but that can be solved simply by developing more mini plants as opposed to one large plant. Babcock & Wilcox, a company which builds nuclear reactors for Navy submarines, already has plans for mass producing nuclear reactors, and has asked the Nuclear Regulatory Commission to approve its design.
Whenever discussing nuclear reactors, you of course need to consider security issues. This is where some contention has surfaced when it comes to the mini nuclear plants. When considering the mass production of nuclear plants, it can be assumed that the amount of inspection and checks for safety may not be as thorough as they would be for a large scale nuclear plant. However, the smaller scale of the reactors may also mean that a meltdown isn't as destructive as a meltdown in a larger plant. Still, if you live in a neighborhood near a mini nuclear plant, that doesn't come as much solace.
One of the markets cited for these plants are developing nations that don't have the capital to set down for a large nuclear plant. Instead, several smaller plants can be purchased and set up where they are needed most. However, the security and infrastructure needed for a nuclear plant will certainly not be as developed as nations that possess large-scale plants. Security concerns for giving developing nations nuclear abilities is definitely a hurdle that will need to be addressed before these mini nuclear plants can become mass-produced.
Babcock & Wilcox intend on building mini nuclear plants with electrical capacities that increase by 180 MW increments. For reference, the huge San Onofre nuclear plant in California, which is still not operational after a steam leak over a year ago, has two reactors with capacities of over 1,000 MW each. If a single 180 MW plant were built in the tiny country of Burundi, Africa, the single plant would more than triple the currently installed electrical capacity of the country.