Jenna Templeton is a writer, designer, self-publisher, blogger and crafter from Sydney.  She enjoys making fun, bright, colourful, quirky, cut & paste, Kawaii-Pop creations. Her works are inspired by Japan's colourful street subcultures and modern Japanese crafts. Each of her works features her #No.1 craft tool – washi tape! She can normally be found working on new crafty projects in her mini-home studio and blogging about her creative adventures via her website; mylifeasamagazine.blogspot.com/.
Jenna's latest work of self-made stationery, gift wrapping, pretty packaging, paper food, Kawaii-Pop Décor and zines, are currently on display within Kitiya Palaskas Mini Mart Rocks Pop-Up Shop in Sydney.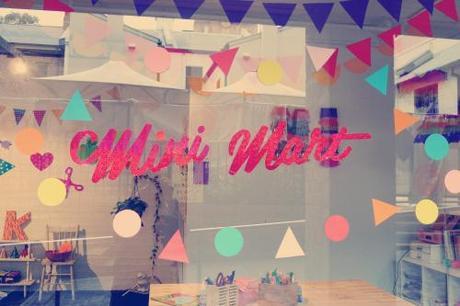 The Mini Mart pop-up shop located at 23 Nurses Walk The Rocks, Sydney officially launched on October the 5th with an overwhelming response from the creative and crafty community. Kitiya has given the mini mart a home away from home feel with her vintage furniture, books, ceramic cats, jungle plants and her party craft zine and felt creations.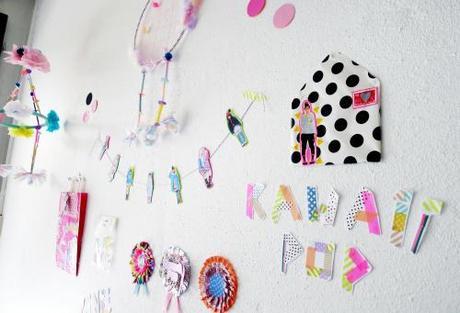 My Kawaii-Pop section of the store includes; Kawaii (cute) decor Polka Pop dreamcatcher and Polish chandelier, Pom pom washi tape jewellery, rosettes, paper food, collage cut & paste gift bag and self-made envelope, Tokyo girls bunting, illustrated biscuit and tea cup gift tags and handmade fairy bread cards and my self-publications; Little book of mt masking tape and Japan In A collection; a travel guide that takes you on a journey to the best shops in Japan through purchased mementos.
There will be craft workshops running on each Saturday through October.  I will be hosting a 'Kawaii Pop Rosette Workshop' on Saturday the 15th of October.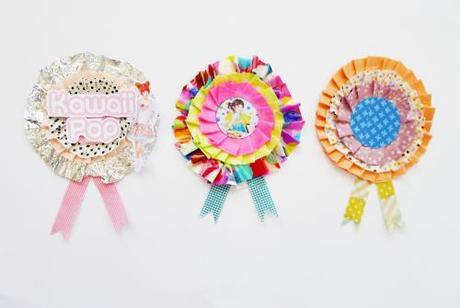 At this workshop I will teach you how to make your own Kawaii-Pop inspired rosettes!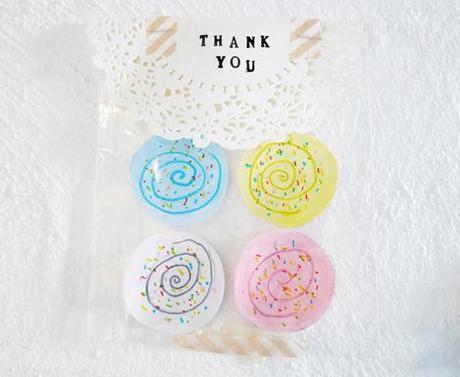 Each workshop participant will get their very own specially designed Kawaii-Pop Rosette DIY Kit.  The kit includes all materials you need to make your own colourful and Kawaii (cute!) rosettes; How to sheet, Kawaii-pop stickers, pretty self-made papers, tapes and lots more!!
So come let's make and celebrate!
RSVP essential: BOOK HERE
Please note: All materials are included in the workshop cost. Capacity is limited to 6 people, so get in quick! For enquiries please email
Visit Jenna here -
Blog || Mart || Kawaii Pop Rosette Workshop  || Workshop Bookings ||
Kitiya Palaskas
Words by: Jenna Templeton