Things always look a lot cuter when in miniature form, don't they? If you've ever been to a toy store, (which of course you have, you're a parent), you'll see that the mini-versions of all grown up things look particularly appealing - much more than the originals! This explains why cupcakes are so much more popular than big, regular sized cakes! Why look any further, I'm sure most Moms agree that their mini versions look a lot cuter too!
Speaking of miniatures, you've probably seen those mini idli moulds in stores, and wondered if you should get them. We say: please go ahead and buy them! You'll get the most adorable little idlis, which are much easier for little kids to handle and for you to do portion control. And once you've brought it home, try out our super yummy mini idli fry recipe and you'll be glad you bought that mould!
(You can also use regular sized idlis for this recipe, just chop them into smaller pieces.)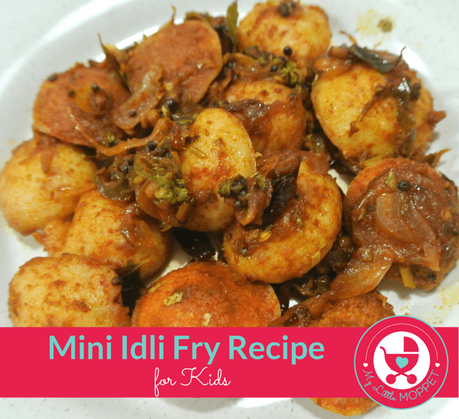 Ingredients:
1 cup semolina (rava or sooji)
1 cup curd
Salt to taste
1 tsp coriander powder
1 tsp garam masala
1 small carrot, grated
1/2 tsp fruit salt (Eno Salt)
For Tempering (Tadka):
2 tbsp ghee
2 tsp mustard seeds
1 onion, finely chopped
2 carrots, finely grated
1 capsicum, finely chopped
Salt
1 tsp tomato ketchup
Method:
1. Mix all the ingredients except fruit salt in a bowl and keep aside for 10-15 minutes.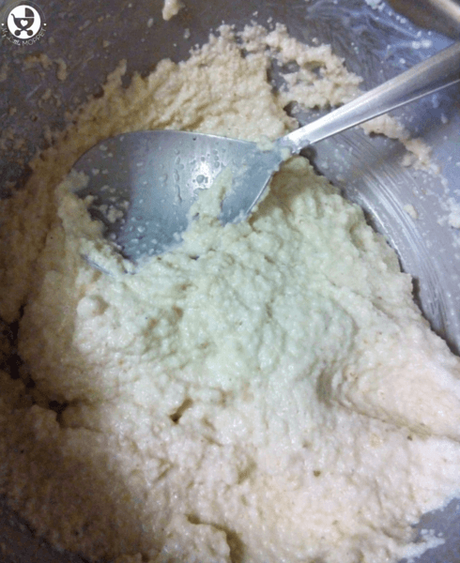 2. Boil some water in an idli steamer.grease the idli moulds.
3. Once the steamer is ready,add fruit salt to the batter. Mix well and pour into the moulds immediately.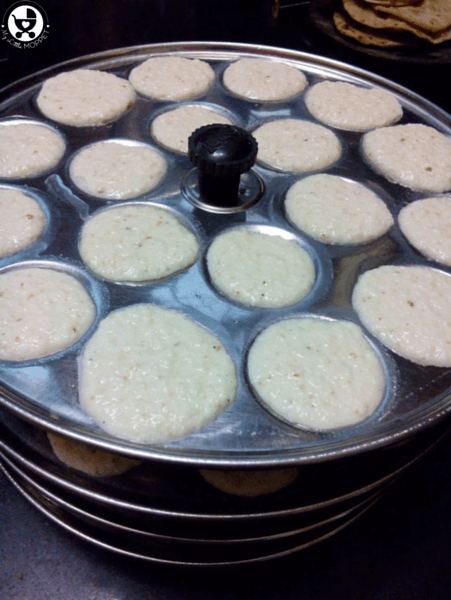 4. Steam the idlis for 10 minutes or till done. When cool, unmould the idlis.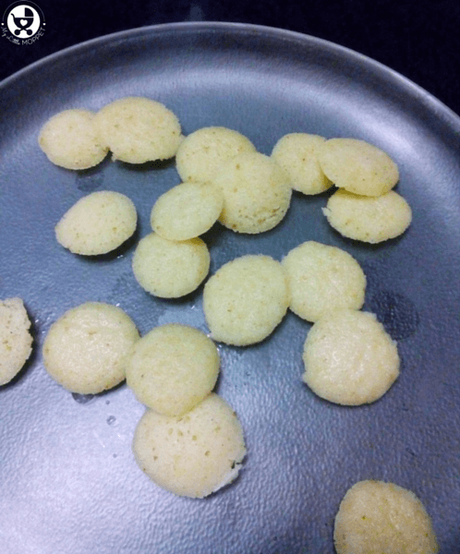 5. Heat oil in a kadai, add mustard seeds and let it splutter. Add onions and saute till brown.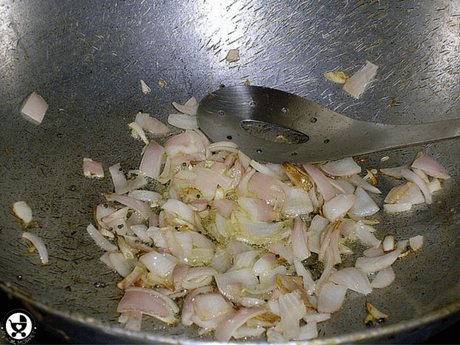 6. Add the carrots and capsicum and stir fry. Add salt and tomato ketchup along with the idlis and toss lightly so that the idlis are coated with the masala.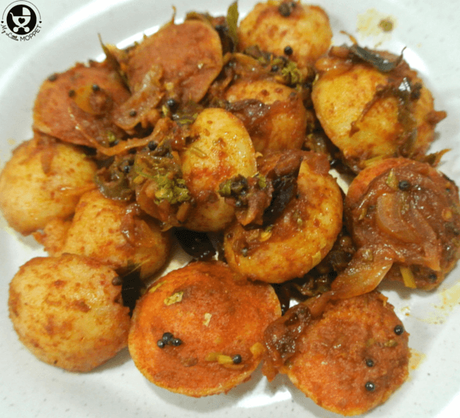 Your mini idli fry is ready! This recipe is spicy enough and already contains tomato ketchup, hence it doesn't really need any accompaniments; it's an all in one dish!! This also makes it a great option for lunchboxes, after school snacks and travel foods too! So go ahead and buy those mini moulds now!
Author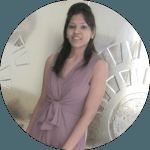 Kanika has a Masters in computer science and is now a stay at home mom to a cute little boy, Onish. She loves to cook and tries new and yummy recipes to get her fussy toddler to eat healthy.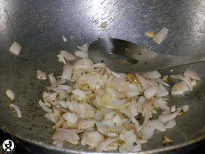 Lots of Love,