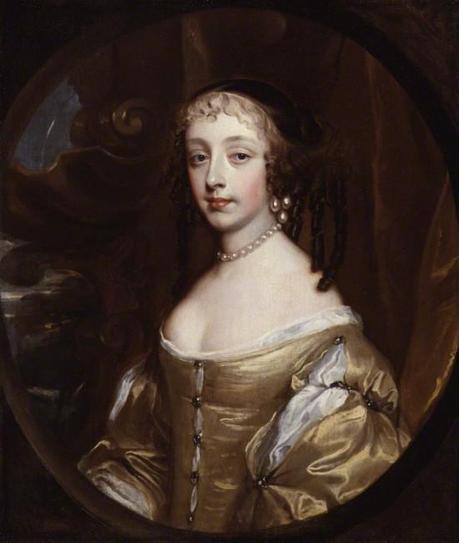 Henrietta Anne, Duchesse d'Orleans, Lely, 1662. Photo: National Portrait Gallery, London.
I've been a bit quiet on here, I know, but I promise that there's a really good reason for this! No, it doesn't involve GIN or eels or shoes or ANY OF THOSE THINGS. No, the reason is that I HAVE JUST THIS MINUTE FINISHED WRITING MY FOURTH NOVEL.
Yes, that's right, Minette, the first of a two part series about Charles II's youngest sister, Henrietta Anne Stuart, Duchesse d'Orléans is all done and dusted bar some major editing and polishing before I send it off on a bit of an adventure.
I don't, I'll be honest, know when you'll get to read this book as there's a small chance that it might not be self published like my other novels but hopefully I'll be able to let you all know its fate soon! Personally, this is one of the many reasons I love self publishing – knowing that allowing for editing and weeping over fonts, the book won't take so long to fall into the hands of your readers but ah well.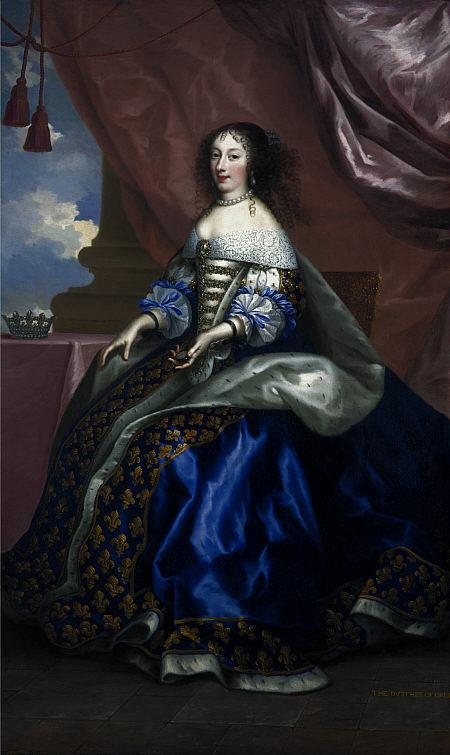 Henrietta Anne, Duchesse d'Orléans, Nocret. Photo: National Gallery of Scotland. I'm going to stand in front of this for AGES when I go up to Edinburgh this October. It'd better be out on display!
This book has been a JOY to write. Really. An absolute JOY. I was already smitten with Henrietta before I started but now I think I am honestly in love with not just her but also her whole ridiculous, ramshackle, wonderful family. I hope my readers love them too. I was going to say 'warts and all' but that would be kind of WRONG in the circumstances, wouldn't it?
Anyway, yes, a writer has to consider themselves blessed when they get to write a book that incorporates such wonderful characters as Henrietta Maria, Charles II, His Royal Hotness Prince Rupert of the Rhine (and his equally fabulous brother Edward and sister Louise), Louis XIV, Athénaïs de Montespan when everyone was still calling her Françoise, Lady Castlemaine, the super hot Armand de Guiche, La Grande Mademoiselle, Marie Mancini, Cardinal Mazarin, the fantastic Stuart siblings James, Henry and Mary and crikey SO MANY people. It was so much fun to resurrect them for a bit.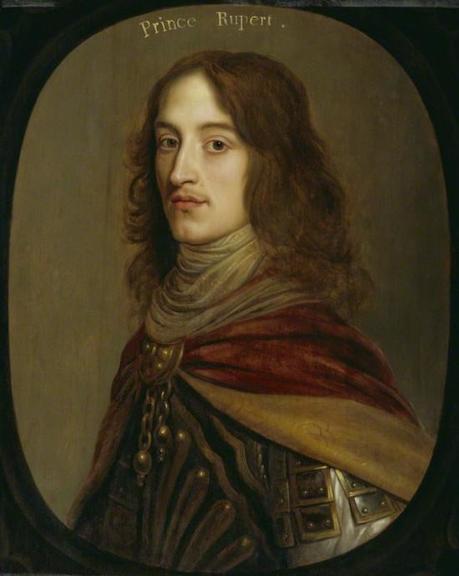 His Royal Hotness Prince Rupert, Count Palatinate, Honthorst, 1641-2. Photo: National Portrait Gallery, London.
Minette is very similar to The Secret Diary of a Princess in that it tells the heroine's story from her childhood until her wedding day but it's rather different in that it's not in diary form but is rather in the first person and is also written in a totally different style. It was an eventful time for the Stuarts as they experienced exile in mainland Europe in the aftermath of Charles I's execution and the Royalist defeat in the English Civil War and Henrietta herself was something of a real life Cinderella who often experienced true poverty and want until the restoration of her brother, Charles II drastically improved both the family's finances and their prestige.
Anyway, the plan now is to start either jump straight into book two, which is currently tentatively entitled Madame and will cover Henrietta's life from her marriage to her death OR take a break to write the long awaited Ripper Book. What do you think?
In other writing news, I got to see the typeset of the upcoming print edition of one of my other books last week and let me tell you, it looks AMAZING. I'll be back with more news when it's all official and has a release date and everything. I'm working with local Bristol press Burning Eye Books for this and it's been a lot of fun.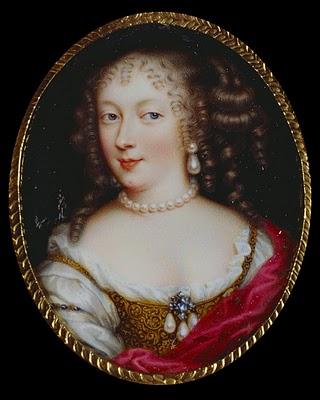 Henrietta Anne, Duchesse d'Orléans. Photo: Royal Collection.
In the meantime, my other books The Secret Diary of a Princess: a novel of Marie Antoinette, Blood Sisters and Before the Storm are still available on Amazon US and Amazon UK and have been getting some rather lovely reviews lately (if you get the chance, please do leave reviews not just for my books but any that you have enjoyed, it really helps!). It's now twelve months since I gave up my job to become a full time novelist and I don't think I will ever stop feeling truly grateful for the support that enables me to do what has to be the best job on earth. Well, the best job bar one that involves getting close to Tom Hardy anyway…