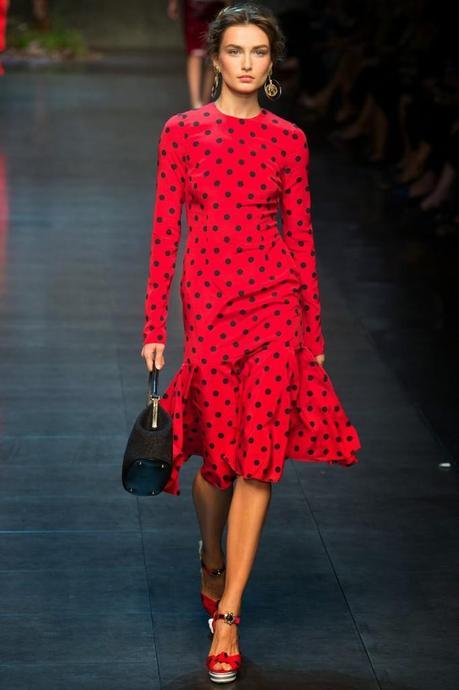 Delightful polka dots at Dolce and Gabbana s/s 2014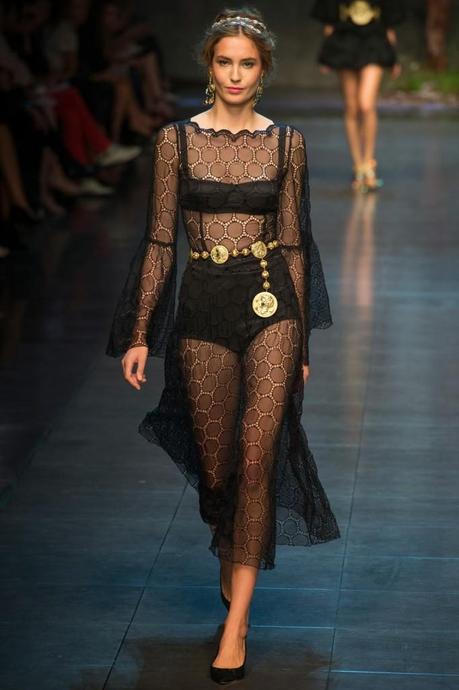 Classic Dolce and Gabbana s/s 2014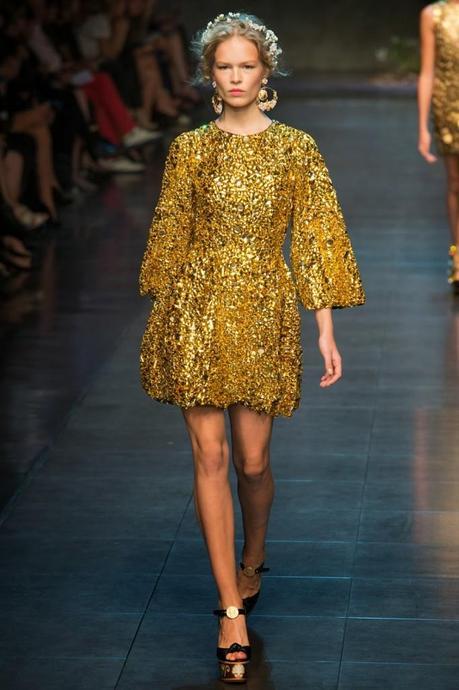 Gold goddess at Dolce and Gabbana s/s 2014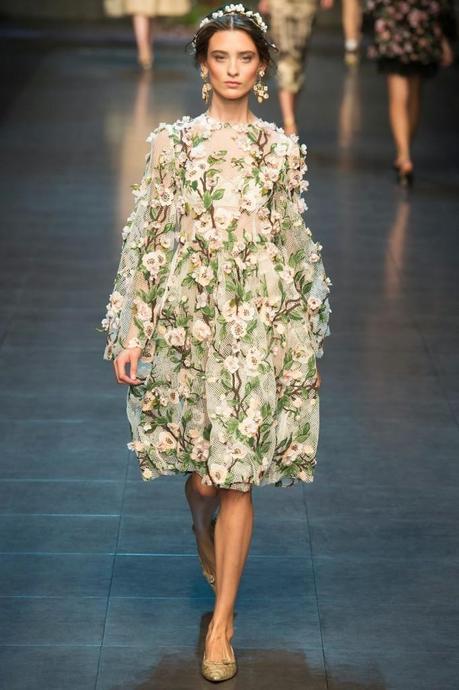 Floral embellishment at Dolce and Gabbana s/s 2014 – which I think makes this frock perfect for a spring wedding. Outside the box maybe, but still…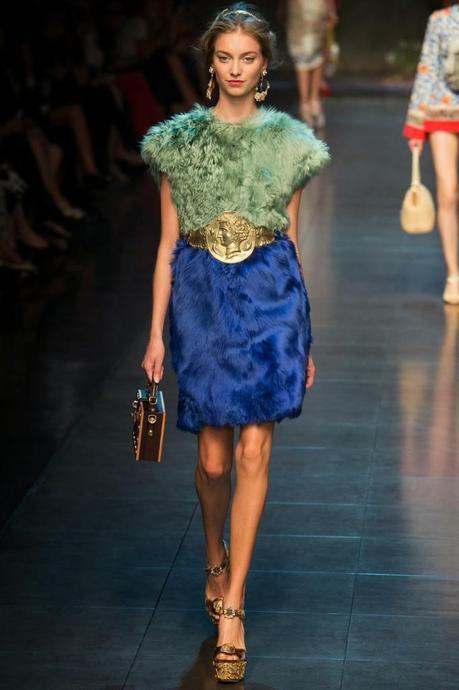 Walking flokati rug at Dolce and Gabbana s/s 2014. I was being kind.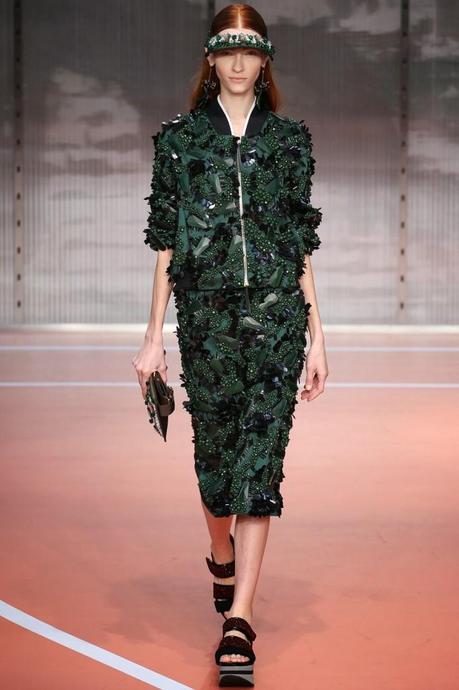 Silly hats yes, and over the top embellishments, looks like something brought up from the bottom of the ocean floor. Gosh, did I just say that? And I happen to love Marni.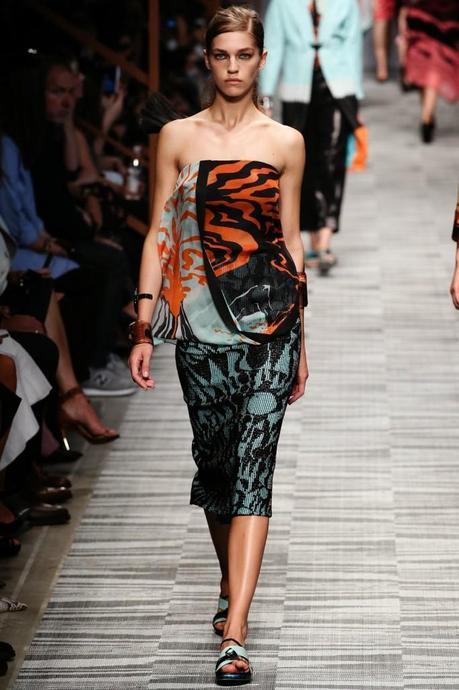 Missoni s/s 2014 perfection.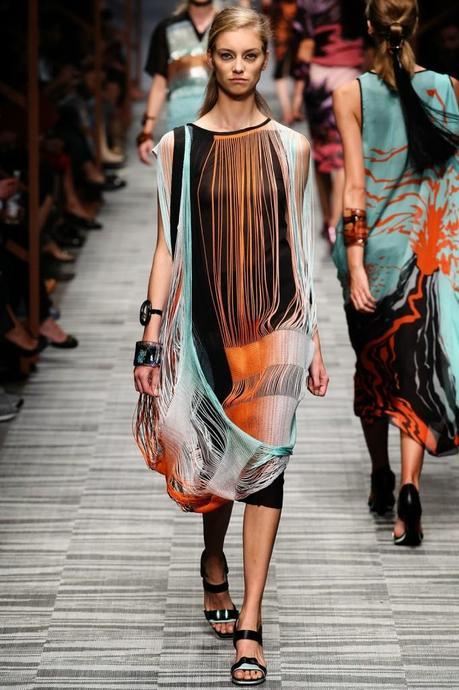 Missoni s/s 2014 fringe-dweller. I would hate to get it caught on something.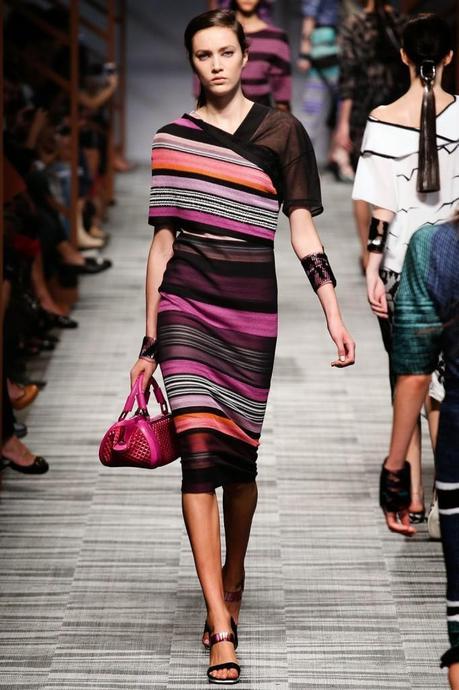 More perfection from Missoni s/s 2014.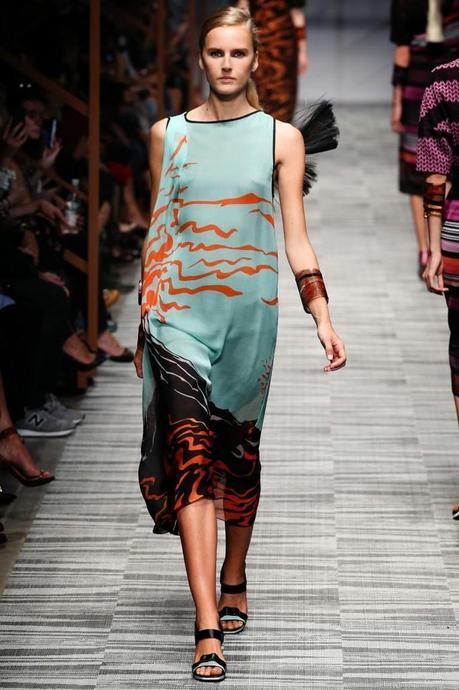 Missoni s/s 2014 I love the colours and the line and the super sensible shoes.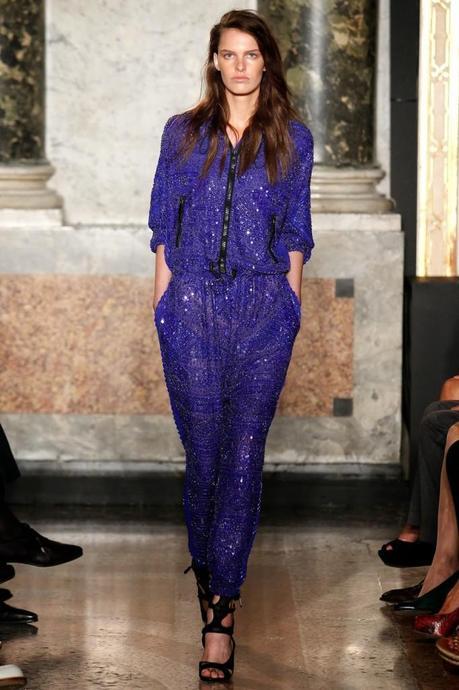 Pucci s/s 2014 – wish list.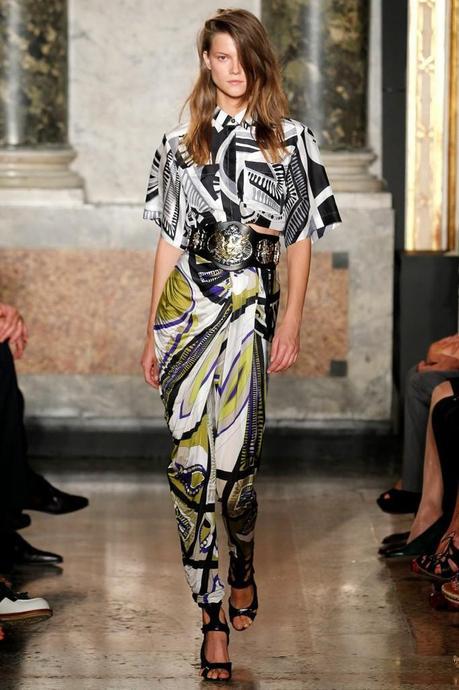 Pucci s/s 2014. Not necessarily a fan, but I wanted to show you the boxing title belts!
I love the Italian runways, they always have so much fun with fashion! Key trends I've spotted so far… Silly hats worn with way cool sunglasses, comfy shoes, super embellishment – how does one clean something like that? Walking carpets, boxing title belts that cinch in the waist, classic Dolce lines, maxi dresses and of course skirts, prints, prints and more prints, bright colours with black & white, mesh, fringe and ankle boots.
The 80s and 90s morphing together. What's not to love?