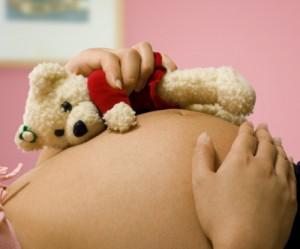 Credit
What is a Midwife?
A midwife is a female or a male, but is often female, that is a medical professional hired by the mother-to-be to help her throughout the pregnancy and to help with the delivery of the baby. A midwife provides care to women during pregnancy, childbirth, the postpartum period, and may also assist the family with taking care of their newborn.
Midwives are usually more experienced at handling low-risk pregnancies and births, rather than high-risk ones that an obstetrician is able to handle. There are certain difficult situations during birth that midwives are prepared to handle. For example, they are trained for breech births, twin births, and know non-invasive techniques for births in which the baby is in a posterior position.
Delivery Methods:
Many women hire midwives because they want to have a specific delivery method. For example, many women that want all-natural births, home births, water births, and so on choose to hire midwives to help them through it. Below are a couple different delivery methods that midwives help with.
All-Natural Birth:
Women in today's world are very strong and many of them have chosen to pursue an all-natural birth with their child. An all-natural birth is when the mother-to-be is not given any drugs to induce labor or any pain medications during childbirth. Having a midwife available to help you during an all-natural birth approach is rather helpful because they use natural ways to reduce the pain and move the labor process along. They do not interfere with the natural process of labor unless there is a problem. They do provide a great deal of emotional support during this time and that helps to reduce your anxiety levels.
Home Birth:
Sometimes women would rather have their baby in the comfort of their own home, rather than in an unfamiliar hospital. If you have had a healthy pregnancy and the baby is in the correct position for delivery, you should be considered a "low-risk" birth which means that the midwives can handle it. The comfort of your home provides a less stressful environment. Having a home delivery is also comfortable for family members that normally would not be allowed to be a part of the experience if you delivered at a hospital. Should a situation arrive that requires a doctor, arrangements would have been put in place for that.
Water Birth:
A water birth is when you are in a large bath tub or even a small pool filled with warm water during labor and childbirth. Midwives are very helpful during this delivery method because they provide you with emotional support, helpful ways to reduce the pain, and tips to help move labor along quicker. A water birth is considered to be less stressful on the mother and baby. A water birth simulates the womb with the amniotic fluid. Giving birth in this way gives the baby a similar environment that is less stressful for the baby and the mother.
If you were to have a water birth, I would suggest having a midwife and a doula so that you have as much help as possible. If you plan to have a water birth or any other untraditional delivery method, it is important to ask the midwife if they have the experience needed for that type of delivery before you hire them.
Benefits of a Midwife:
There are some great benefits that come from having midwife-led birth. First off, you have someone there to help you throughout the pregnancy, labor, childbirth and the postpartum period. Midwives may also help assist the mother with breastfeeding and help to assist both parents with taking care of their newborn. Also, midwife-led births have lower intervention rates and fewer recovery complications due to the low-risk pregnancies they help deliver. The cost is also extremely less than a hospital delivery.
Samantha Brown is a medical writer comparing top healthcare mba programs to advise her readers of their options.