Reminder: David is available to chat with Members, comments are found below each post.
Yesterday we said:    Does Everyone Know They're ABC'S?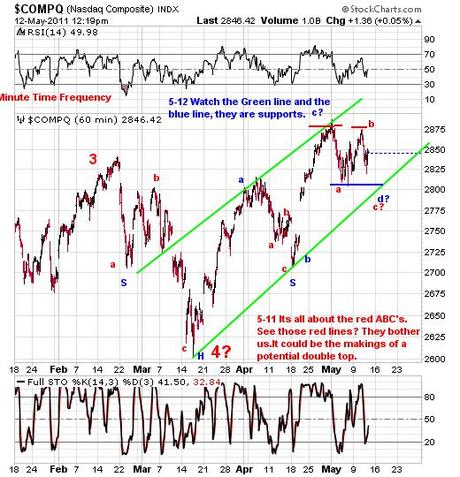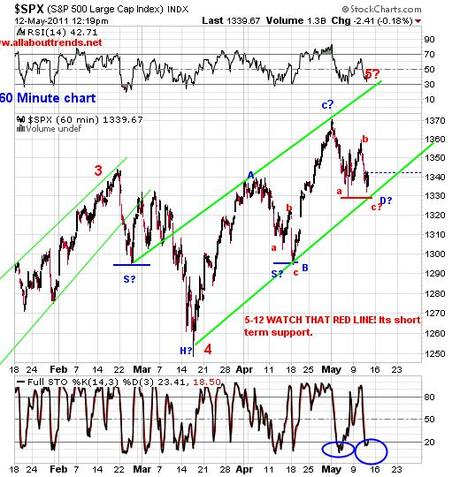 On one hand we are still following the ABC Pullback Off Highs (POH) script with one more move higher potentially coming. Why? because we are still in a clearly defined uptrend and simply pulling back off highs in the indexes to trend channel support.   On the other hand we are also seeing leadership and individual names biting the dust and topping right here. Most of those are shown below in the short side coming attractions section and have already staged the first shot across the bow in first thrust down form.   So even if we are still following the script and we make one more move higher all these names will do is complete snapback rallies AND potential Right Shoulders of

Head And Shoulders

tops. Its those names that we'll want to consider shorting when the time comes, in the meantime with those names its all about watching the patterns delevlop so as to be prepared in advance.  The phrase that comes to mind is: "Its A Market Of Stocks"      Two such names that have the opening volley to the downside that for the most part set up 1st thrust downs are shown below. Of course those names need snap back rallies to get us interested in shorting them which means when we get a rally we want to watch those names close.    SOHU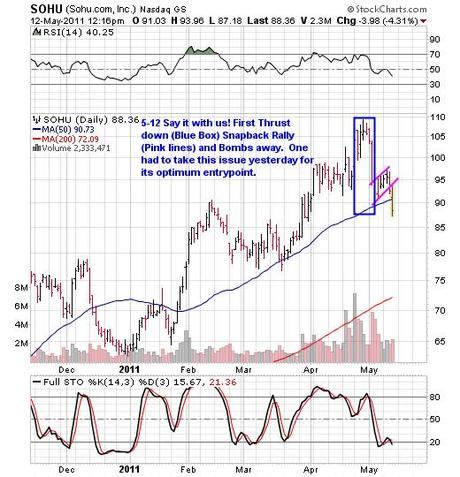 RAX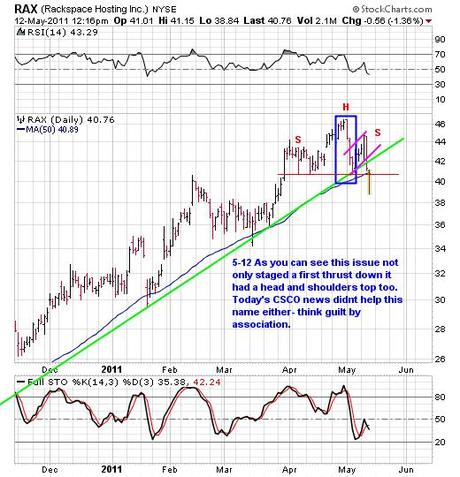 ==========================================================    INDEX ACTION AND GAME PLAN FOR THE WEEK Of 5-9 through 5-13     For the last 2 weeks we said and still stands today:    "As you can see in both index charts we have a lot of structure. First off we have the current wave count of 4 waves with us in wave 4. If we are going to complete 5 waves up then we still have work to do with a pullback to boot (5-12 Which we are still in). What's interesting is that any
…
This article will become free after 48 hours (see below for free content). To read the rest of this article now, along with Phil's live intra-day comments, live trading ideas, Phil's market calls, additional member comments, and other members-only features -
Subscribe to Phil's Stock World by clicking here
.