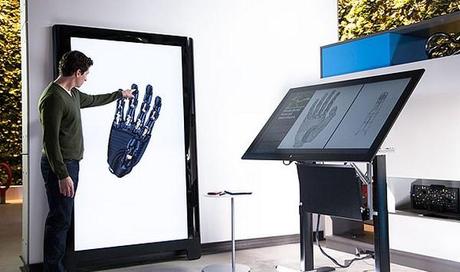 Once again Microsoft has proved their ground on the world of technology by showing off some amazing future plans on improving household technology. Unveiling its' "reimagined Envisioning Center", Microsoft revealed these creations which are already on display at the new Envisioning Center.
"We want to excite customers about the direction we're heading in and show that we are constantly thinking about new scenarios based on trends and real work in Microsoft Research and the business groups," says Jonathan Cluts, director of Microsoft's Strategic Prototyping team. "These scenarios are based on reality, not science fiction."   
Microsoft's reimagined Envisioning Center showcases their future concepts like working on interactive desks, Kinect-enabled kitchens, digital home decorations and many more. You can take a look at these concepts in the video after the break.
[Source: Microsoft / YouTube ]
(All the images, trademarks, logo's shown on this post are the property of their respective owners)
Roshan Jerad Perera