I must say Microsoft has done a good job this time. The ad itself is pretty descent and shows off the awesomeness of Xbox One without over exaggerating. Besides, Aaron Paul simply makes it much cooler. Admit it, Bitch!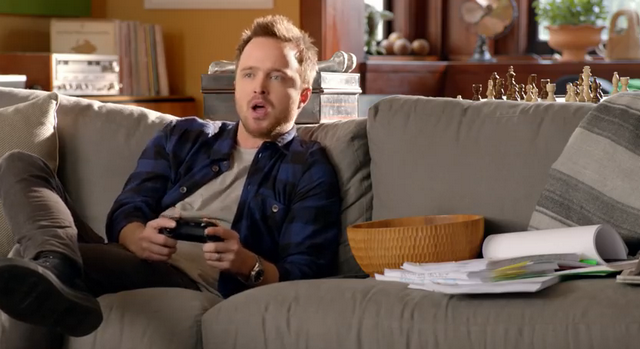 Read Also: Halo 5: Guardians – Master Chief Set to Take Over Xbox One in Fall 2015
Sadly, Xbox One gamers have found this ad to be the worst ad ever. Why? Well, its Microsoft's fault. Every time the ad plays on the TV, it automatically activates everyone's Xbox One consoles in their living room when Aaron Paul yells "Xbox On" to turn on his console in the advert. I think Microsoft is trying show us how they can invade your living room without even hacking in to it. Pretty scary, right?
 
(All images, trademarks shown on this post are the property of their respective owners)
Follow @nrjperera – Roshan Jerad Perera