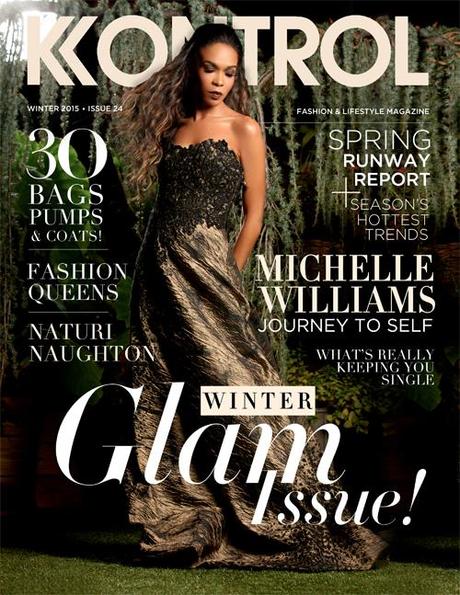 Michelle Williams former member of Destiny's Child covers the winter glam issue of Kontrol magazine. She discusses children, possible destiny's child reunion, and more. Read more below.
On having children:
"Just don't ask about kids! Now that Kelly and Beyonce have started families, everyone is asking me now. I'll baby sit, absolutely, but I'm glad to see those headlights pull into my driveway, so I can give them back to their mama." she laughs. She says she's learned not to ask other women about babies either. The singer is pretty clear if children are in God's plans then she's absolutely on board, but if they aren't, she is more than okay with that too. And she feels that other women who feel that mothering isn't for them, shouldn't be afraid to say it and own it.
 
On a Destiny's Child reunion:
"I'm always open to being with my girls. We are family. Sisters." One thing she would consider being on board for as well, a Destiny's Child TV Biopic.
On her favorite article of clothing:
"A white skirt. And don't ask me where it's from either, I don't know. But I wouldn't tell you anyway," she says with a laugh. "When women get a compliment on something their wearing, we're always so quick to say, 'GIRL! I got this at so and so!'. I don't want to see my favorite [piece of clothing] on everyone." This doesn't just apply to her clothing either, says the singer. "I've always been told never to tell anyone what fragrance you're wearing. That should remain your secret."
[source]