12 Flares
12 Flares
×
New to little Indiana? Subscribe for free to my RSS feed. Thanks for stopping by!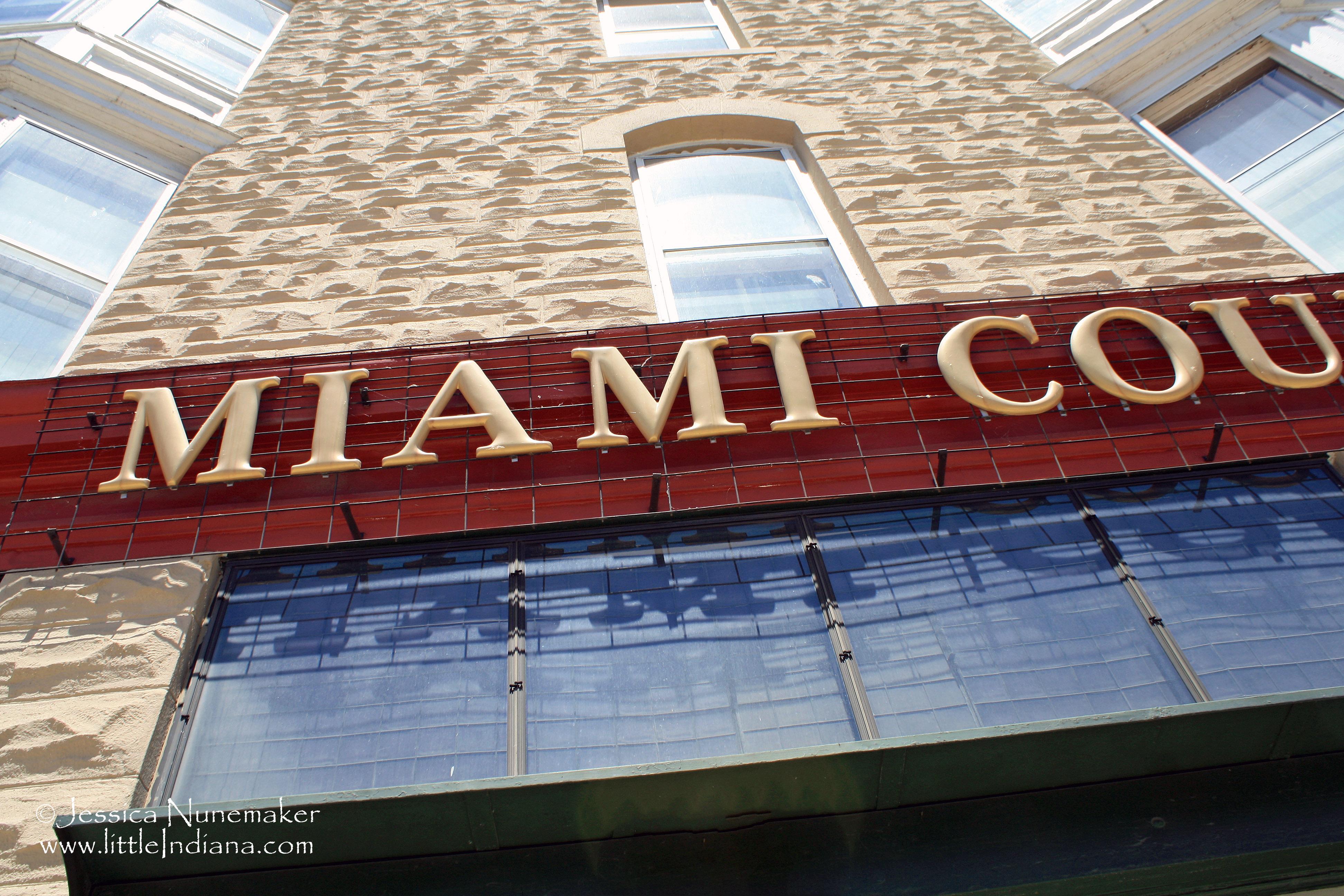 Miami County Museum: Peru, Indiana
Miami County Museum in downtown Peru, Indiana is another "must see" attraction to add to your list!
This Indiana town possesses more than one unique claim to fame: the circus, Cole Porter, the Miami Native American Tribe–and more.
Peru, Indiana: Miami County Museum
Walk inside the open, airy first floor, and you can instantly tell that this Indiana museum is going to be good!
Formerly a dry goods store, you can still see the original track where one cashier sent orders zipping through the warehouse. Since Peru, Indiana is the location of the longest running circus parade, you'll find more than a little big top memorabilia.
Circus curiosities abound–from the giant elephant skull (complete with bullet hole and quite the story) to the  and a pair of denim trousers worn by a very, very big guy, there's a lot to take in. One leg was the same in width as my whole body! But it doesn't end there!
Indiana County Museums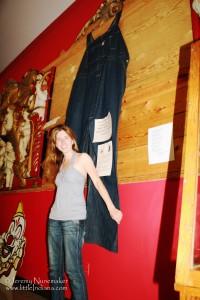 Miami County Museum: Peru, Indiana
At the back of the first floor you'll find the appropriately named Armament Room that contains a bevy of antique guns. I mean floor to ceiling rifles that cover each and every wall of the room. Hubs poked around in there for a bit while I continued on.
Notice that gleaming black car? Yes, that is the Cadillac of Cole Porter himself! They've even got his Grammy and a specially-made sofa that once belonged to him. When you make your way upstairs? Well, let's just say that I hope you have a quarter on you!
Winding your way along the mock downtown storefronts, you will get an interesting peek at the past circa 1910. How fun is that? In many ways, I am reminded of the Dubois County Museum in Jasper, Indiana.
You can't miss the old orchestrion. Get the quarter ready–you can actually play it! I admit that I am the one who played it through twice. I'm sure the museum staff appreciated that one. I only kid.
Go There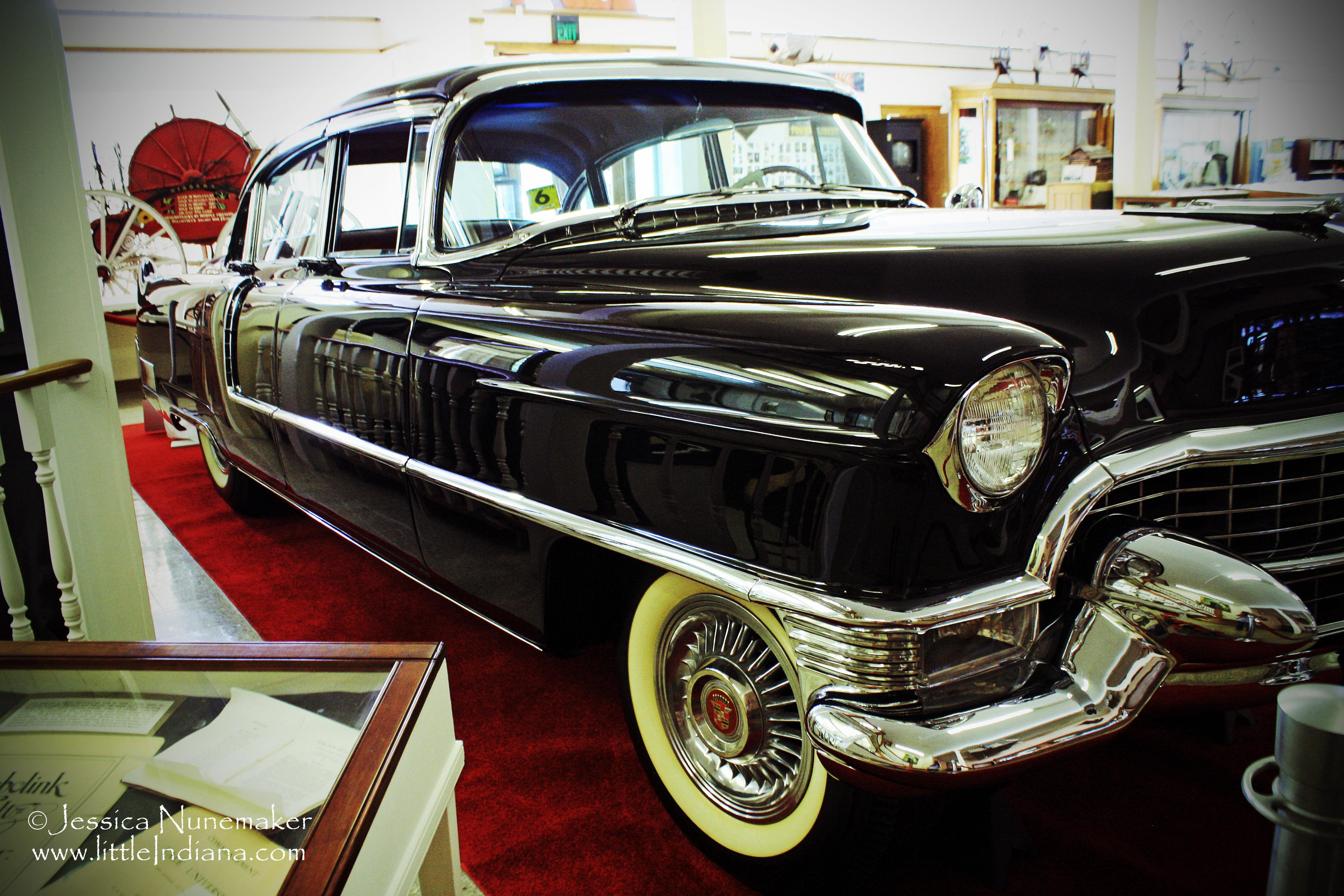 Miami County Museum: Peru, Indiana
I've got so much more to show and tell. Stay tuned! When you just pop into a small town and they have a county museum? I suggest you stop!
Not only is it a great introduction to the town and its history (the stories are always so very good) but you can better figure out your next move. Miami County Museum is a great Indiana attraction–and will certainly keep you entertained.
Find pictures in Indiana on my Flickr photostream or on the new little Indiana Tumblr blog.
Just don't forget to tell 'em that  little Indiana sent you!
Miami County Museum
51 North Broadway
Peru Indiana 46970
765.473.9183

View Larger Map
Don't miss a moment. Subscribe to little Indiana and receive instant updates to stay on top of everything "little."
little Indiana: Where to Stay, Play, and Eat in Small Towns in Indiana. Discovering Indiana's best small towns! Now get little Indiana on your Kindle.
Targeted. Relevant. Affordable! little Indiana advertising.