I love keeping up with what's new in skin care and keeping my aging skin looking radiant. I think I've done a good job so far being that I'm 35 going on 36 in 3 months and I've been told I look 25 ;)
So when I was approached by Mia Mariu to review their skin care line, I thought why not.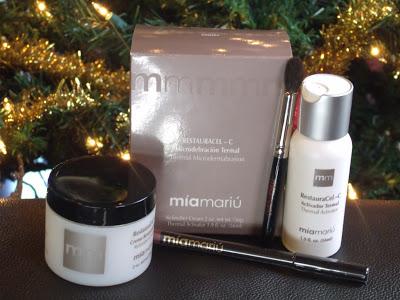 A little about the company;
Mía is a Dallas based health and beauty

social selling

company that offers entrepreneurial business

opportunities

for women. Our

natural

health and beauty products are available

exclusively

through our Independent Advisers and online. Mía offers an

innovative

approach to social selling using the power of ecommerce, social networking and personal service behind extraordinary natural

health and beauty

products.
  
  

~

Jeannie Price
   Founder & CEO
   Mía Mariú
I was able to pick out a few items from their site.
First thing I picked was their Restauracel-C Thermal Microdermabrasion Set
This set is $55 and comes with the Re finisher Cream and thermal Activator. the jar is 2 oz. with the thermal activator bottle coming in at 1.9 fl.oz.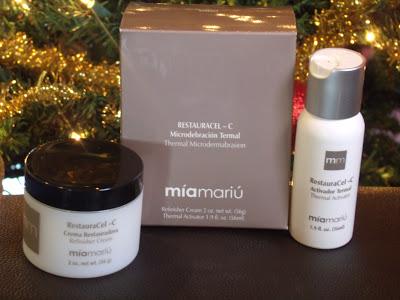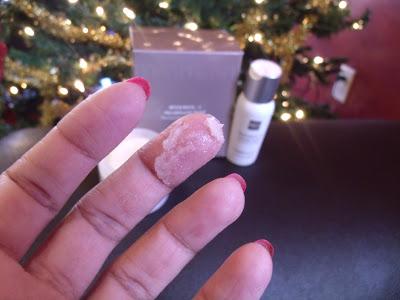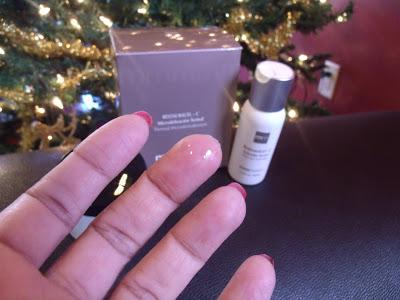 The re finisher cream goes on dry clean skin. You rub it on making sure you don't concentrate too much on one spot. You immediately put on the thermal activator. It gives you skin a warming sensation that, to be honest, took me by surprise at first. But it felt really good. After I rinsed it off, my skin felt so smooth and refreshed. 
The microdermabrasion set is said to buff away dead surface cells, signs of sun damage and discoloration for immediate smooth & soft skin. It also reduces the signs of lines and wrinkles and reduces the appearance of enlarged pores and acne scars.
Since receiving the kit, I've been using it about 3x a week. I can honestly see a difference in my skin.
This product definitely gets an A+  10 out of 10 Beauty hearts from me!
The next thing I picked out was the Luminous Lip gloss in Dulzura. The lip gloss runs for $13.
The packaging is average. I like that it has a soft doe foot applicator. It has a semi sweet smell to it. I loved the color & shine application on my lips. The only thing I didn't like about this lip gloss is it's quite thick. I personally like a gloss to feel light on my lips and this feels like I have gloss on.
Other than that, I like it. I would give it a 7 out of 10 Beauty hearts overall.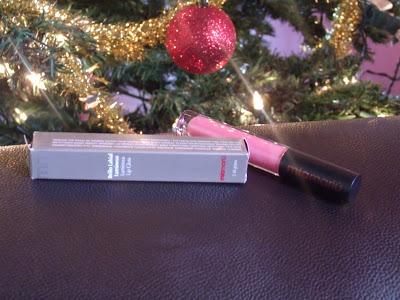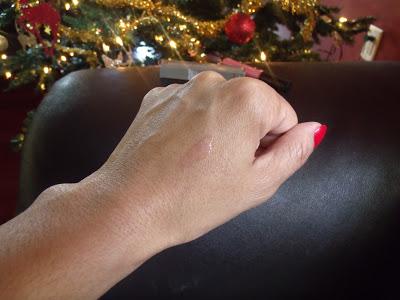 I also picked up the no.15 multipurpose/ eyeshadow base & contour brush. This brush on their site is $20. I absolutely love this brush. It has definitely been my go to fluffy brush since I got it. It's very soft and it makes eyeshadow application a breeze. This definitely gets a 10 out of 10 beauty hearts from me.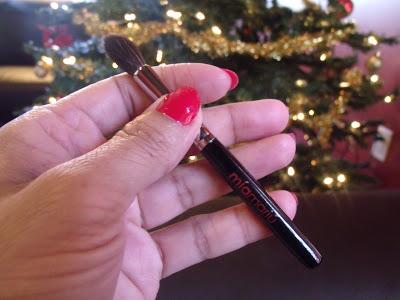 The last of the products I received was this lip liner in Canela. It glides on pretty smoothly, and It's pretty much a neutral color on my lips. I didn't find anything wrong with this lip liner. It went on smooth and I've used it about 2x already. So this get's a 9 out of 10 Beauty Hearts from me. Only because of the price. At $11, I think I would get a more affordable lip liner for the same effect.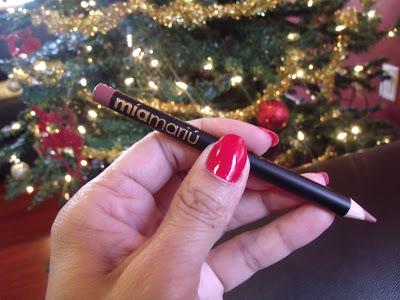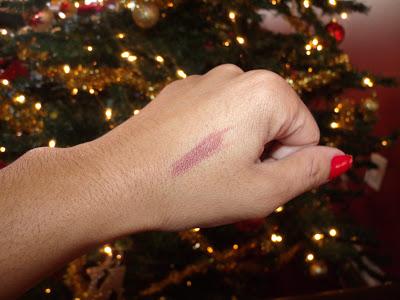 I hope you ladies found my review helpful. If you would like to purchase any of the above products or want to see what else they have in store, be sure to visit Mia Mariu or locate your local Mia Mariu representative to schedule your own house beauty event, or if you are looking to make an income as well, they have all of the details on the site. Make sure to visit their Facebook page as well.
XOXO