What you need to know about sourcing south of the border
This is the first of two posts providing an overview of the market conditions, trends and opportunities in one of the world's fastest growing economies and most popular manufacturing destinations. Here, Eugene Sevilla-Sacasa examines the impact globalization has had on Mexico and how the country, one of four MINT nations, is part of the next generation of emerging markets to take the world by storm.
The flattening effects of globalization
Globalization can be defined as a worldwide movement toward economic, financial, trade and communications integration among national economies. The aim is an interconnected and interdependent world that fosters the free transfer of capital, goods and services across national frontiers, measured by metrics like trading indicators, foreign direct investment, tourism and foreign exchange markets, to name a few.
Unlocking a world of opportunity and challenge
For all nations and multi-national corporations, globalization opens up a world of opportunities. It enables greater productivity, profitability and a competitive edge. It also involves risk, particularly when it comes to domestic employment and job security. Globalization enables low-skilled jobs and low-margin/high-fixed-cost operations to be transferred overseas. However, capital and technology often accompany them.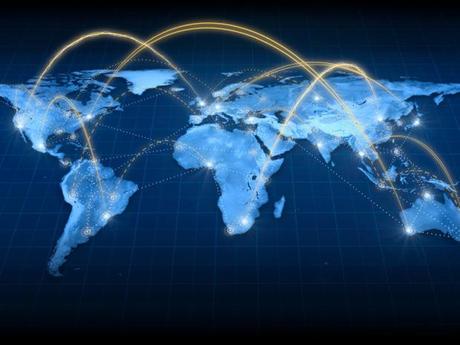 In addition to opportunities, globalization presents supply chain managers with several challenges. Foremost among them? Achieving the right balance of in-house and outsourced resources. With globalization, it's possible to outsource every link in the supply chain to the country that "does it best." This allows companies to tap capabilities they may not have in-house, modularize business models and compete smarter.
Mexico: transformation driven by reforms and Free Trade Agreements
Globalization is the result of political, economic and technological initiatives that coalesced over the last few decades. Over the past 20 to 30 years, Mexico evolved from a closed, commodity/agricultural-based economy to one of the most open economies in the world focused on manufacturing and services, thanks to a series of domestic reforms and Free Trade Agreements:
Domestic reforms: Mexican President Enrique Peña Nieto and his administration recently completed an ambitious first-year reform agenda that pushed historic reforms through Mexico's Congress. The reforms, which span education, law, labor, telecom, fiscal matters, and energy all seek to boost economic growth and foreign investment in once-closed-off sectors.
Free trade agreements: Mexico has enacted 12 free trade agreements with 44 countries (think NAFTA, the Trans-Pacific Partnership and Pacific Alliance). As a result, Mexico's trade policies are among the most open in the world.
3 drivers placing Mexico at the heart of the near-shoring revolution
Other incentives are fueling interest in Mexico as a near-shoring destination. According to Goldman Sachs and Alix Partners research, companies are looking to Mexico to:
Diversify their supply chains: multi-national corporations have long considered diversifying their Asian supply chains, particularly the automotive industry
Save money: Mexico offers the composite benefits of lower labor costs, higher productivity and lower shipping costs
Shorten the distance to market: proximity to end markets enables companies to cut transportation and inventory carrying costs and speed products to market

Sources: Supply Chain 24/7, Inbound Logistics, AlixPartners, Bank of America, Manufacturing-today.com
From BRIC to MINT condition
Jim O'Neill, formerly an economist with Goldman Sachs, brought the term BRIC (an acronym for Brazil, Russia, India and China) into the global business lexicon. He has recently introduced a new one: MINT (Mexico, Indonesia, Nigeria and Turkey).
The premise? MINT countries will be the next global economic powerhouses. Their populations are young. They're in strategic geographic locations. And they produce commodities. Thanks to its proximity to the U.S. and market-friendly reforms, as a MINT nation, Mexico is expected to have the fifth largest economy in the world.
Have you considered being a part of Mexico's economic boom? What challenges have you encountered navigating the Mexican market?
About the Author
Written by Eugenio (Gene) Sevilla-Sacasa, Vice President Ryder International Supply Chain Solutions. Mr. Sevilla-Sacasa oversees Ryder's International Supply Chain Solutions including Mexico and all cross-border operations. Ryder has more than 2,000 employees in 30+ locations throughout Mexico. Mr. Sevilla-Sacasa joined Ryder in November 1983 as a staff financial analyst. He holds a Master's of Business Administration in Finance from the Wharton School of Business at the University of Pennsylvania and a Bachelor of Science degree in Industrial and Systems Engineering from the Instituto Tecnologico de Monterrey in Monterrey, Mexico.