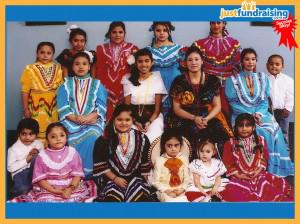 I love receiving success stories from clients of JustFundraising.com, seeing these photos and reading the stories adds the human element to fundraising. Take a look at the latest Success Story from April Scott, Fundraising Coordinator Mexican Dance Group
"Our Mexican Dance Group was looking for different ideas for a fundraiser so that are kids could raise money to help them go to Springfield state fair and dance. So I found JustFundraising.com and to my surprise it was very easy. I was able to talk to someone right way and they walked me through everything.
We did the Snackin' In The USA, there is a lot to choose from and the price is just right for our kids and there family and friend.
We raised over $1,500.00 with just 12 kids that participated in this fundraiser. We are happy to say that are kids reached there goal and will now be able to dance at the state fair. Thank you!"
Start Your Fundraiser Today! http://www.justfundraising.com/