Presenting the best, the worst and the missed of...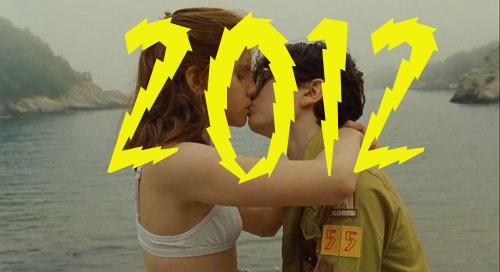 Hiya, everyone.This is a way of welcoming people that I learned in 2012, from various sources such as Marlon Brando's Stanley
Kowalski
 (!) in
A Streetcar Named Desire
 and my visit to London. I think it sounds quite nice - kind of understated and Bohème-ish.
So, 2012 has gone by in - I hate to say it because it's such a worn-out cliché - quite a blur. A whole year ago, I started what would be my best year movie-relatedly watching
the
"OMG-you-haven't-seen" film;
The Shawshank Redemption
. And then it just ended, one day after I had seen
Paths of Glory
, a link in my current obsession with Stanley Kubrick. Before 2012, I never had had an obsession with a director. Okay, I had seen every single Karan Johar film, but that doesn't really count. As frequent readers may know, I also suffered from a severe
Wes-Anderson-virus
some time last autumn, which has left marks on my soul and my mind that will probably never vanish. This goes as far as including Wes Anderson "inspired" photographs in a
totally un-Wes-Anderson-related post about cult films
, without noticing it (thanks for the clue though, BT).
What else went down last year was my considering to close the blog, primarily in relation with its second birthday, which resulted in one my most philosophic essays ever (except from the
confuzzledness
one). Then, somehow, I got all involved with movies and blogging that I forgot the thought. Luckily.
I also managed to watch more than 365 movies (a goal I didn't even consider reaching - how did it happen?), although I had weeks of not watching movies in summer. And I went to the cinema
a lot
 comparatively, which makes me proud because I actually support the film industry and cinemas that way. Nevertheless, I didn't watch enough 2012 movies at all, but time to catch up before the Oscars (see list of movies I need to watch further below). Anyway, like last year I want to use this space to write a line about... 
EACH 2012 MOVIE I'VE SEEN SO FAR
FROM WORST-ISH TO BEST-ISH

Worst movie ever: Business Man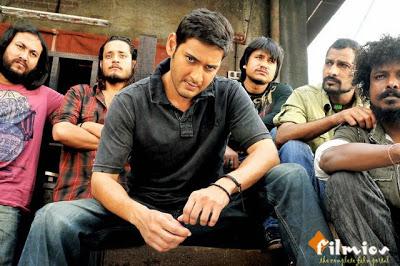 Made me realize that after so-bad-it's-good there's a so-bad-it-makes-you-cringe.
The usual Heigl: One for the Money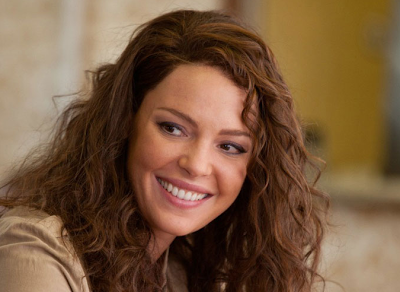 As always forgettable yet not as bad that you want to turn it off.

The unknown: You & Me Forever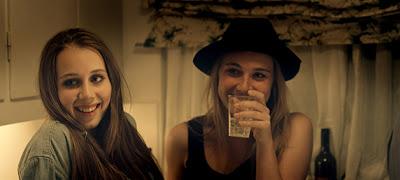 A welcome time-killer during the hottest day on Roskilde Music Festival.
The second bad South-Indian comedy: Bhooter Bhabishyat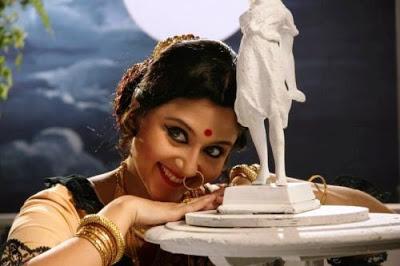 I'll think a lot before saying yes to reviewing another South-Indian comedy after this and
Business Man
.
The typical bland Indian rom-com: Teri Meri Kahaani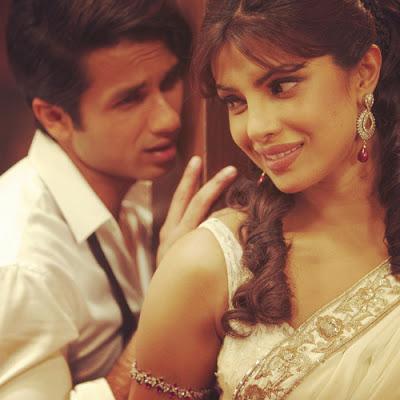 Despite its beautiful visuals in the historic segments, this was another big Hindi-film disappointment.

Life of an Indian starlet 2.0: Heroine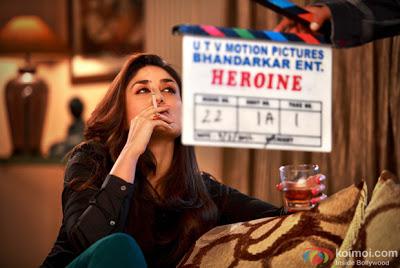 Despite Kareena
owning
the film with a marvelous performance, this one was rather boring and nothing compared to the previous year's
The Dirty Picture
.

A fitting ending: The Twilight Saga - Breaking Dawn Part II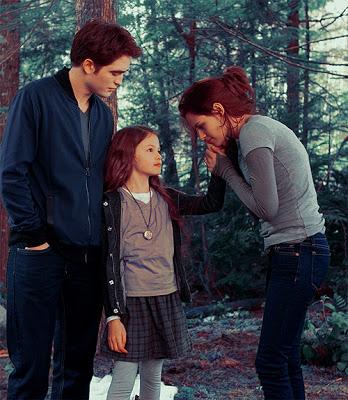 Of course it was corny, of course it was over-the-top and of course it was predictable. Nevertheless I liked it a lot - less cinematically than personally.
Visual: Die Vermessung der Welt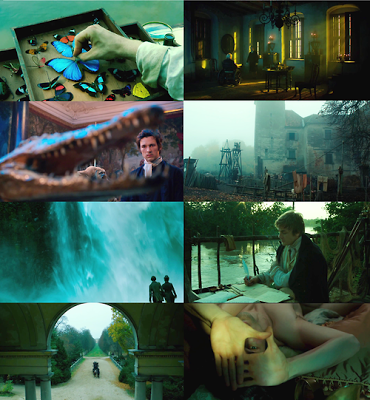 There were some funny scenes, but the main interesting point was its visual brilliancy.

All-rightey: Ekk Deewana Tha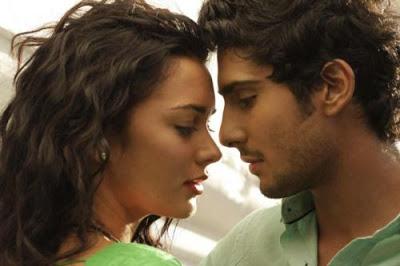 Nothing too special and far too long - but the soundtrack and Prateik make me gush (British Amy was much better than expected too).
The great disappointment: Barfi!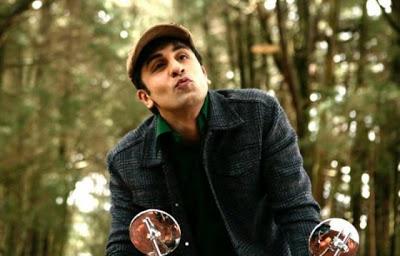 It's so damn hard to accept the fact that this movie didn't turn out to be awesome - or anywhere near that.
The perfect entertainer: Pitch Perfect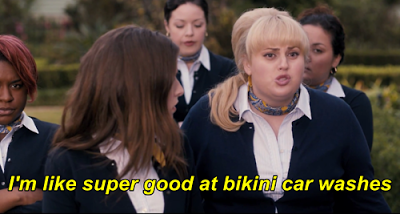 Good songs and some funny one-liners - what else can you wish for?

Doc-that-makes-you-feel-horrible: Saving Face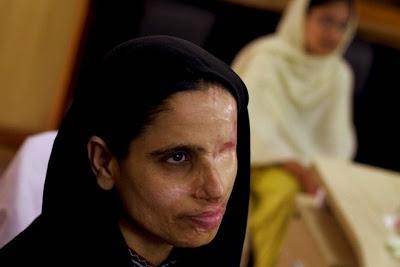 I really don't know what to say... it's so unreal when you just see it on your TV.

My favorite series on film: Türkisch für Anfänger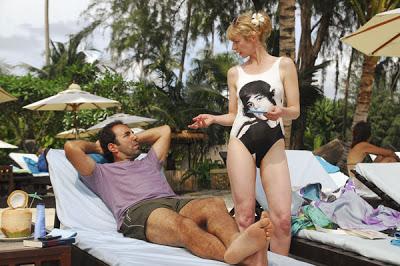 I didn't expect anything as ingenious as the series, but this was really good. Need to do a post about the series some time.
Another obession: Woody Allen - A Documentary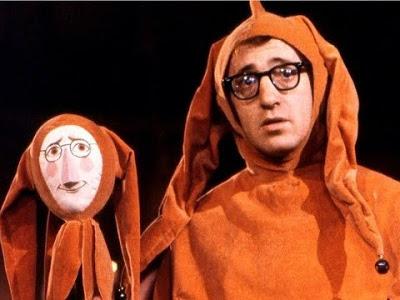 Ignited my other current obsession.

The one with the best performance of the year: En kongelig affære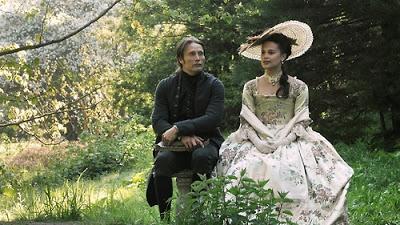 Yeah, I'm talking about the guy who's not in this picture.
The most promising new franchise: The Hunger Games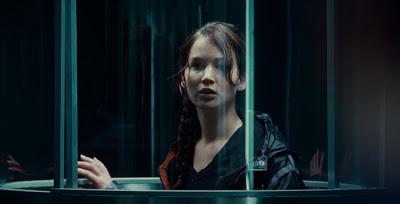 I really couldn't imagine a year without a great sequel of some kind to look forward to.

The best experience in a movie theater: The Avengers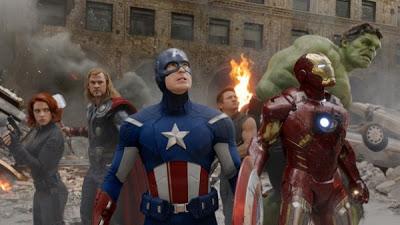 Watching a movie on a music festival gave me a hint of what it would be like to attend a real movie festival... sigh.

German comedy in its best shape: 3 Zimmer/Küche/Bad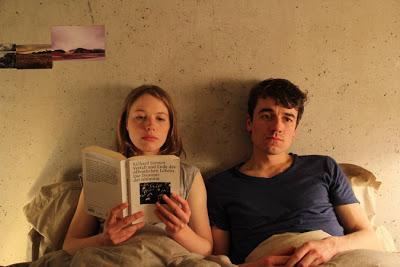 Some people will hate me for putting a movie with a scene like this over the former one - but who cares.
TOP 5:

A dramedic feast: Liberal Arts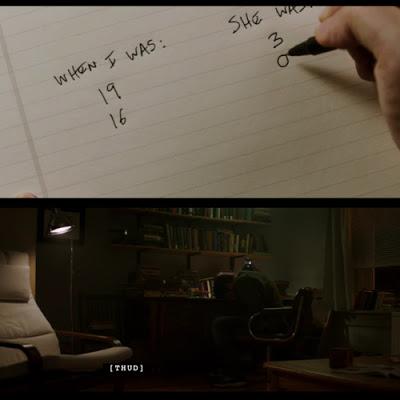 Made me laugh, made me cry and made me feel I'm not the only crazy person in this world.
An unexpected pleasure: The Hobbit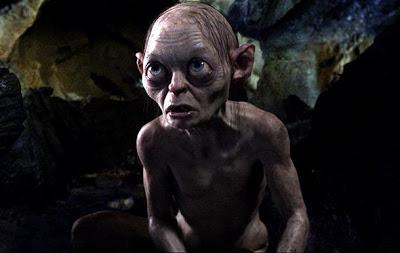 Mainly because I missed Gollum so much (just kidding... or am I?).

An orgie of words: Cosmopolis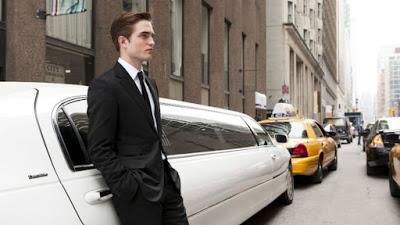 So satisfyingly unsatisfying.

Coming-of-age in perfection: The Perks of Being a Wallflower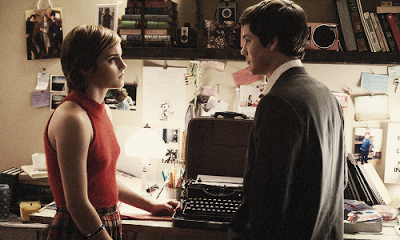 I didn't have that heartbreaking feeling of being understood and understanding since
The Graduate
 and
Babel
. Devastating, beautiful and inspiring.
My quirky candyfloss-ish favorite of the year: Moonrise Kingdom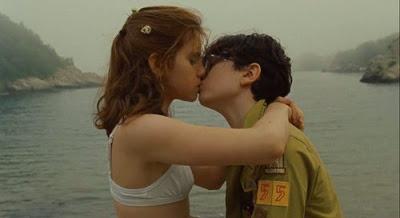 Pretty, funny and still profound at some place, I was sure this was going to be my favorite the minute the credits began to roll.
STATS
I'm not going to bore you with lots of figures as I'd like to, but here are the most important stats:
Feature films watched: 377
131 more than last year!
Re-watches of these: 40
11 more than last year.
Seen on the big-screen: 27
No data to compare to.
NEW YEAR'S RESOLUTIONS
Review each film I've seen in the theatre, and trying to review each 2013 film I watch.
Make a short post on each of the 1001+ Movies I watch.
Watch a movie from a country I haven't seen movies from (or don't remember) - one per month as follows: January - Armenia, February - Bhutan, March - Cuba, April - Dominican Republic, May - Ethiopia, June - Fiji, July - Guatemala, August - Hungary, September - Indonesia, October - Jordan, November - Kenya, December - Lithuania
Watch at least three Indian movies per month
2012'ERS I WANT TO CATCH UP ON so far...
Indian: 
Paan Singh Tomar, Gangs of Wasseypur, Kahaani, Agneepath, English Vinglish, Vicky Donor, Shanghai, Ishaqzaade, Talaash, Cocktail, Patang
Other:
Django Unchained, Argo, Life of Pi, Zero Dark Thirty, Les Misérables, Cloud Atlas, Silver Linings Playbook, The Best Exotic Marigold Hotel, Brave, Beasts of the Southern Wild
and of course each of the Oscar nominations, but that's just wishful thinking.
----
What's your 2012 highlight so far? Any important films you missed out on? Agree or disagree with anything I say?
Have a happy new year!