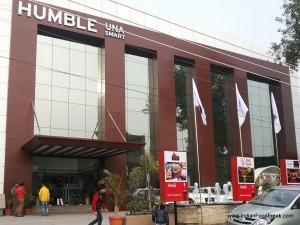 Driven by my non satiable urge to try out new eateries and their cuisines, I fix my next destination to be Metro a multi-cuisine restaurant at the UNA Hotel. It is situated on the ever bustling Lawrence road, one of the food and commercial hubs of Amritsar. Though operating for two months now this is my first visit to the restaurant. I find the interiors quite comfortable and pronounced by decorative lights. We are told by the manager Mr. Abhishek that on Fridays, Saturdays and Sundays they have buffet lunch and dinner apart from A la carte. Both the buffet and the a la carte menu have a good range of  Indian, Chinese and Continental dishes but we decide to go for buffet this time.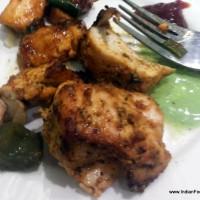 Starters include Chilli Paneer, Soya Malai Champ, Chicken tikka, the best of the lot. The chicken pieces are soft, juicy and delightful. There are two soups sweet corn and manchow with both veg and non veg options. Main course has a good spread of Indian cuisines with rice, butter naan, dal makhni, mixed veg, shahi paneer, sarson da saag the seasonal delicacy and Hyderabadi gosht, delicious, aromatic and finely cooked mutton, veg hakka noodles, veg Manchurian, diced chicken bell pepper from the Chinese menu and one mixed pasta in white sauce from the continental.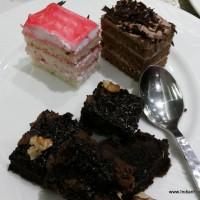 Apart from these there are a variety of salads for the weight watchers like creamy cabbage, moong sprouts, cucumber, onion, tomato and carrot salad. I feel it's a well balanced buffet, the dishes trying to cater to diversified tastes and preferences, though I strongly feel that the menu lacked that zing without any fish preparation specially for a fish lover like me. Chocolate walnut brownie, strawberry pastry, chocolate chips pastry, gulam jamun and my very own rajbhog of Bengal are the dessert items. Now that's a sweet surprise for me because rarely do you find chhana(paneer) sweet in Amritsar. Our meal rounds off well with Twinings green tea which is the only thing I could desire at the moment to digest such a meal.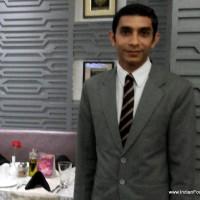 The manager is courteous and attentive to every table coming up and asking personally about the food, tells us that the buffet menu never gets repeated the next two weeks. The service is polite and prompt. A good experience overall. Besides, the quality and quantity of food at a price of Rs, 299/ person(without taxes) the restaurant is bound to be a crowd puller. I plan to visit again for a taste of the a la carte. So long, all the foodies out there in Amritsar go and indulge yourselves in….

Ratings(out of 5):

Food: 3.5 |  Ambience : 3.5 |  Service : 4.5 |  Overall : 3.5

Meal (buffet) for two: Rs 600| Alcohol: Yes | Credit card : Yes |  Timing : 7.30a.m.-11.00p.m.  

Address : Metro Una Smart Hotel, 18 Krishna Nagar, Lawrence Road, Amritsar – 143001 | Phone: 91-9501100876, 91-9582943713, 91-8588858713


- Anindita Pramanick