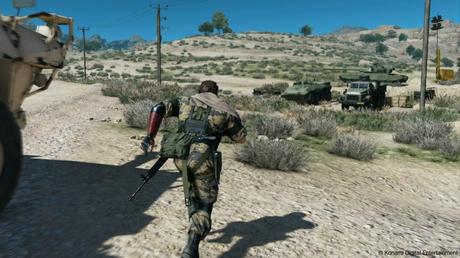 Metal Gear Solid 5: Ground Zeroes is not a traditional MGS game, Hideo Kojima has said, and as such its play time will vary greatly beyond the two hours figure claimed yesterday.
In an image post on Twitter, Kojima said Ground Zeroes departs from the franchise norm in being non-linear and more replay-able.
"Metal Gear Solid 5: Ground Zeroes includes the main mission alongside five side ops," the statement reads. "All missions include elements such as Trial Records, where players can compete against each other online.
"This is not a linear game like [in] the past. Ground Zeroes offers freedom of approach and play style, which we hope players will enjoy over and over again without boring [them].
"I believe people will be satisfied with the play time of Ground Zeroes and will not stress the Clear Time, which is a standard for linear games."
This makes me a bit warmer on the prologue, as I just couldn't justify spending $30-40 bucks on a two hour game.  Does this change your mind on the game?