A lot of women dream about the dress they'll wear on their wedding day, but I prefer to fantasize about the fabulous gown I'd wear to the Met Gala.
If you're not familiar with the Met Gala (AKA the Costume Institute Gala or simply, the Met Ball), it's an annual fundraiser for rich/famous/elite people that benefits the New York City Metropolitan Museum of Art's Costume Institute. This year the ticket cost $25,000 per guest, and after checking under all the couch cushions and emptying the cup holder in my car, I came up justa little short.
Any woman can have a Pinterest board dedicated to engagement rings, tasteful bridesmaid dresses, floral arrangements, and astounding wedding cakes, but weddings are so common! So attainable! There's one happening in Las Vegas right now, for crying out loud. When I daydream, I'm ready to get opulent up in this bitch. I want to imagine myself wearing couture and rented diamonds at one of the most exclusive social gatherings in New York City, rubbing elbows not with my detestable in-laws or frenemy bridesmaids, but with Anna Wintour and Kim Kardashian!
I may never attend the Met Gala, because the closest I get to "upper-crust" is when I'm making sandwiches, but it seems only fitting to use my hypothetical expertise to critique some of last night's looks. This year's theme was Charles James, a designer who's known for his well-tailored, sculptural gowns. As with every Met Gala, many celebrities saw no need to stick to theme, and showed up to the ball looking like Lindsay Lohan did at the Halloween party in Mean Girls.
Let's start with the bad.
Most Unfortunately Dressed:
Lupita Nyong'o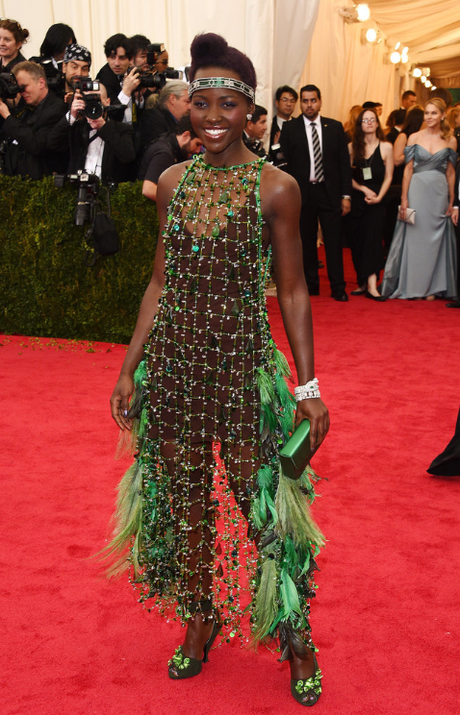 NOOOOOOO! Why?! Lupita is stunning, don't get me wrong, but one should never strive to look like the offspring of Poison Ivy and and a net.
Kate Upton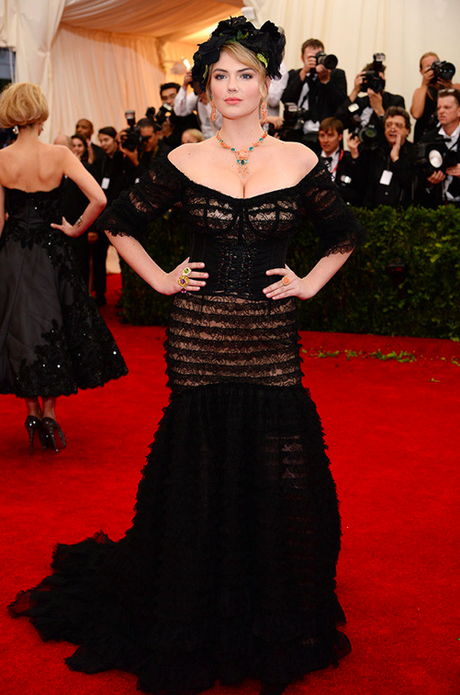 First of all, can she even breathe or sit down in this? Second, that jewelry? Third, whatever the fuck is on her head? This is bad. This is how I've always pictured Little Miss Muffet.
Margot Robbie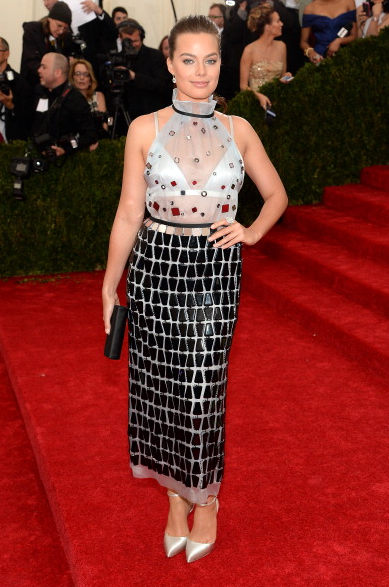 If you don't know who this is, this is Leo's wife from The Wolf of Wall Street. I personally think she's more striking as a blonde, but I think she dyed her hair for a role (or to avoid being typecast as the attractive blonde who puts her high heels on men's heads). What is going on with the bra situation under this dress?
Rita Ora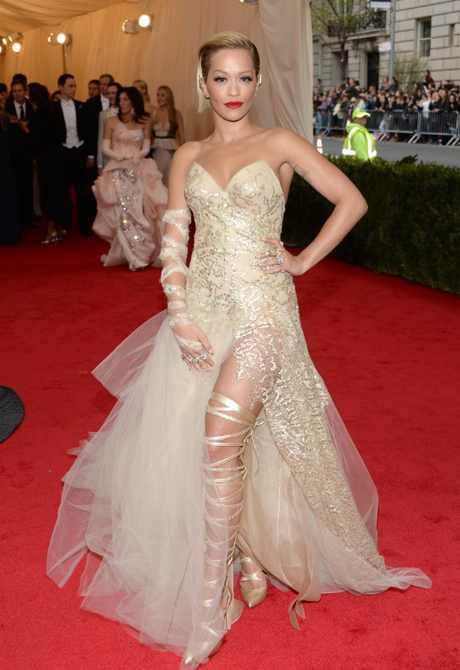 I don't know why everyone seems to like Rita Ora, especially after seeing this. Is she just a British Rihanna?
Elizabeth Olsen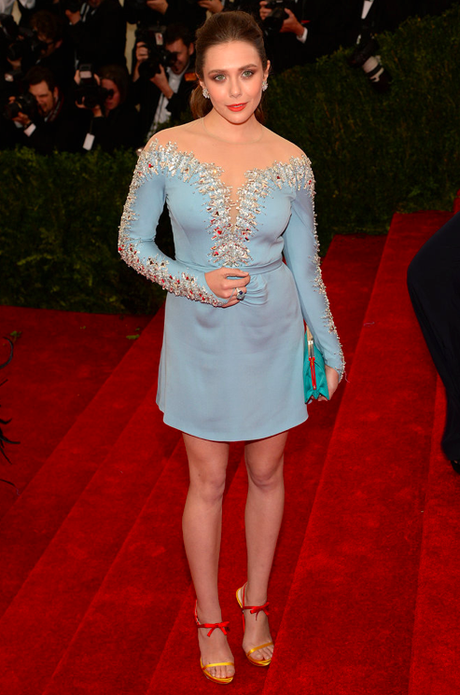 So I know you're probably thinking the dress looks like a figure skater's costume, but let me direct your attention to the shoes. WHAT IS THAT?
Chloë-Grace Moretz

It's like a cross between KFC and the wedding dress you didn't pick at David's Bridal.
Uh, siblings?
Maggie and Jake Gyllenhaal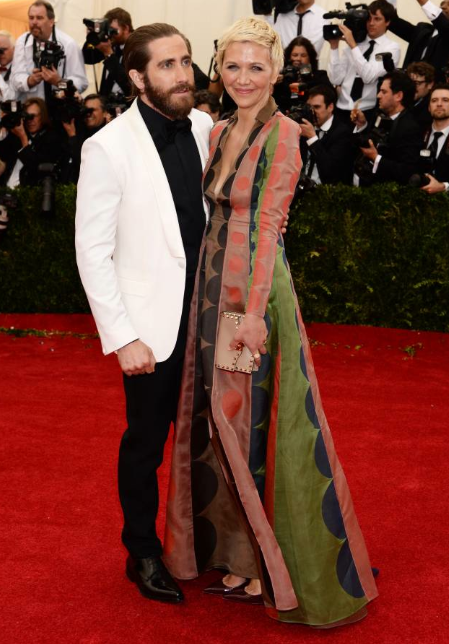 Just for the record, I'm no longer interested in having sex with Jake Gyllenhaal. Maggie needs to go back to brunette and fire her stylist.
Ashley and Mary-Kate Olsen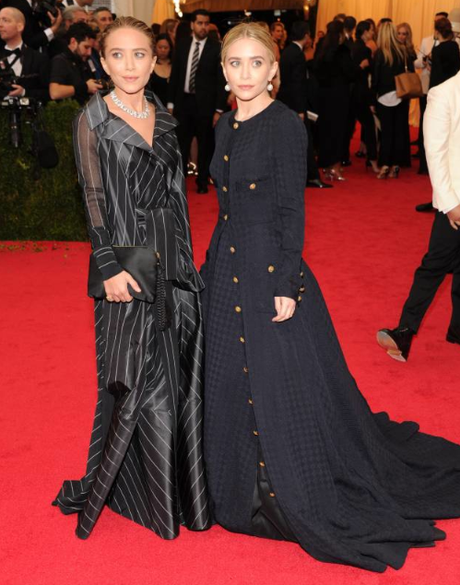 See how I flipped the order of their names to throw you off? Shouldn't it follow alphabetical order, anyway? Maybe Mary-Kate is older. Oh, and these dresses are drab and too big like everything else these two wear.
Couples:
Blake Lively and Ryan Reynolds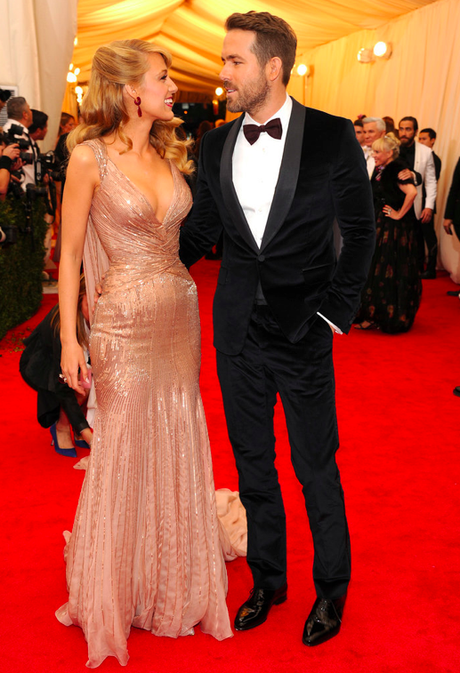 This is how it's done.
Victoria and David Beckham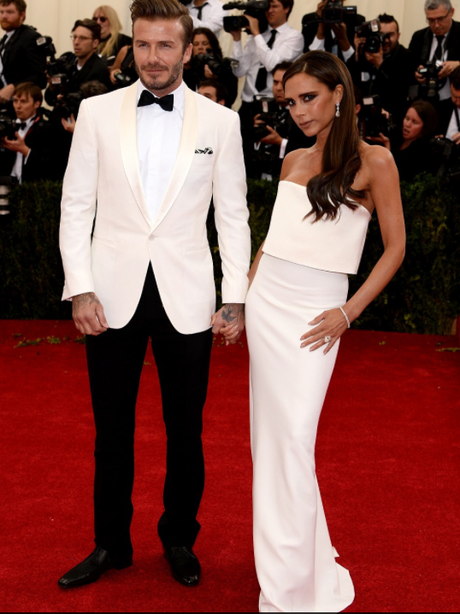 I think if this had been a British event, they would've put forth more effort, but David looks good and Posh looks perturbed as always.
Jay Z and Beyoncé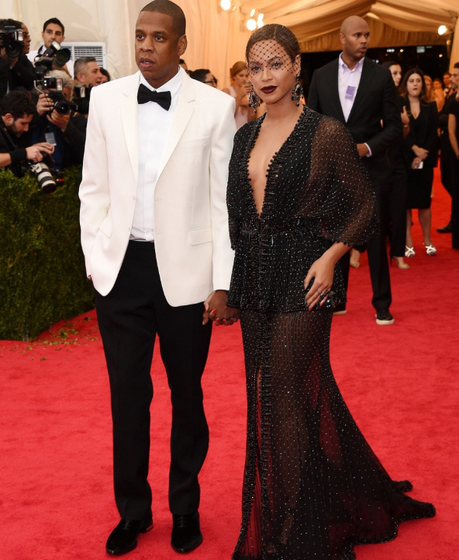 I like that thing Beyoncé's wearing on her head, but that's about it. I particularly hate the heavy earrings.
Emma Stone and Andrew Garfield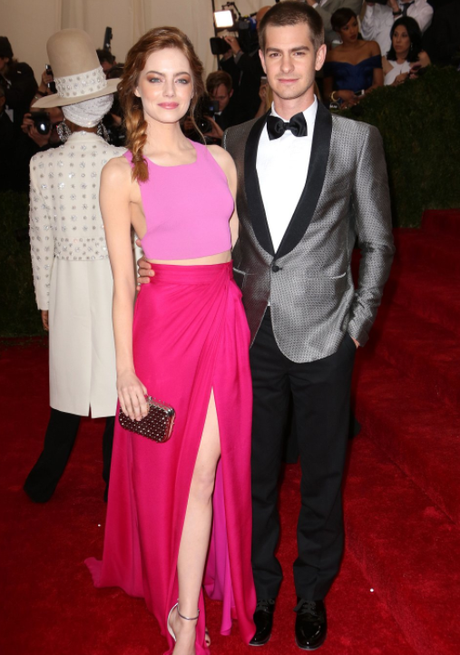 Okay, so I really don't think what Emma's wearing is Met Gala appropriate, but these two look cute and young, so I forgive her. Emma's make-up looks great, and Andrew's suit is on point. (By the way, that's Erykah Badu in that ugly outfit behind them; I can't even go there.)
Kim Kardashian and Kanye West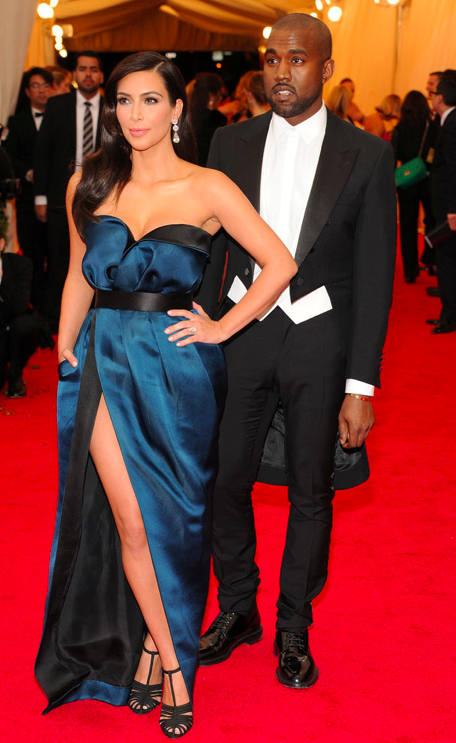 Props to Kim for seriously stepping it up from last year. I think Kanye's tux is really cool, too. At least he looks happier here than he did ziplining.
Sarah Silverman and Michael Sheen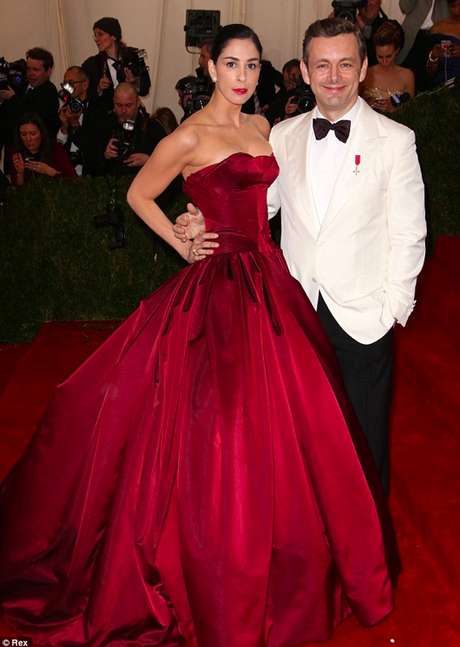 I'm a sucker for a great red dress.
Neil Patrick Harris and David Burtka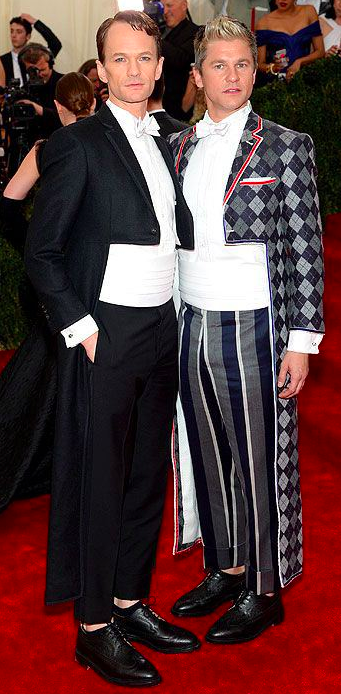 No. Whatever that is, no.
Best Dressed:
Benedict Cumberbatch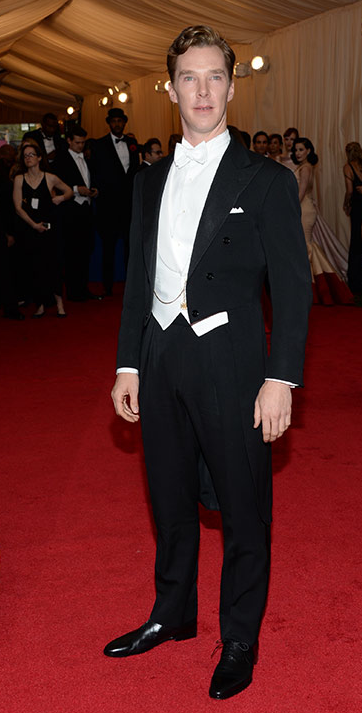 Like a sir. This is how you wear a tuxedo.
Sarah Jessica Parker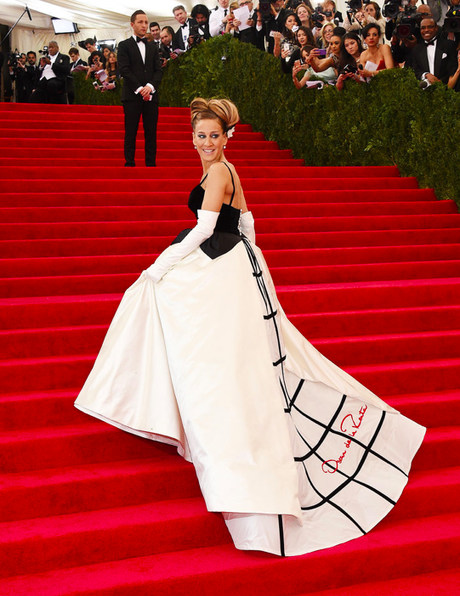 She may have a tendency to wear crazy hats and ugly shoes, but this Oscar de la Rentra dress was pretty amazing. I can't say the same for her hair.
Zoe Saldana

Everything about this is perfect. The simplicity of the top with the plunging neckline coupled with the volume at the bottom in the black and white print… Gorgeous.
Dita von Teese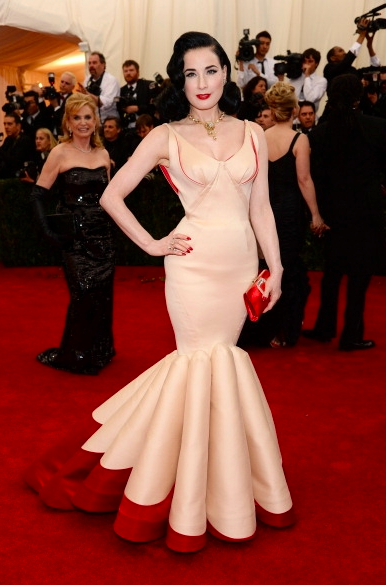 Okay, I'm not crazy about the cream color, but I love the shape of this dress. You can tell it's Zac Posen's work.
Hailee Steinfeld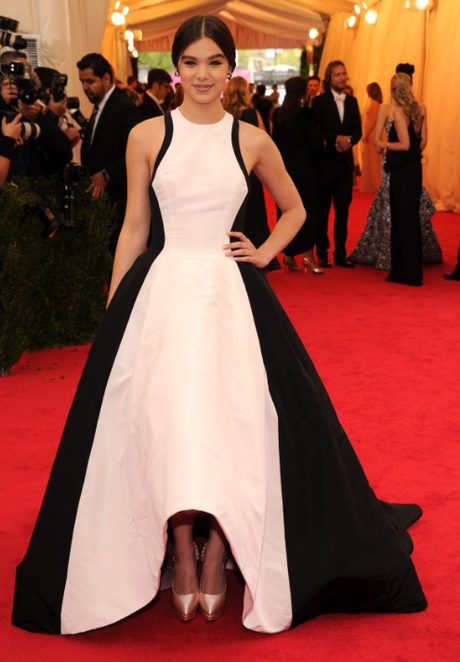 Amazing. Perfect. Simple. Elegant.
Karolina Kurkova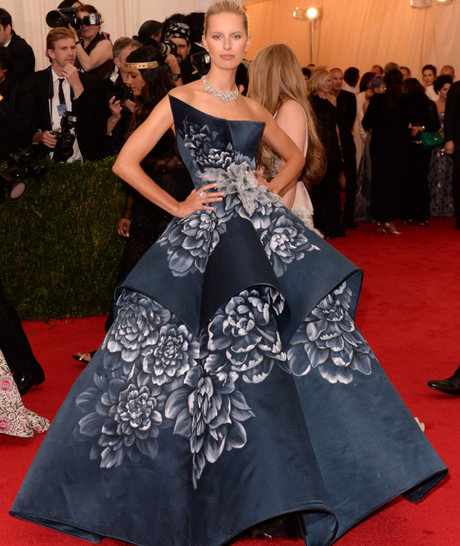 Karolina shut it down in Marchesa. This is my personal favorite.
Honorable Mentions:
Lena Dunham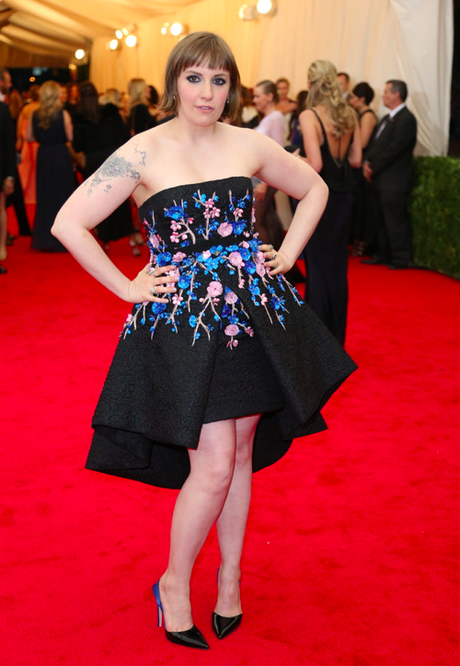 I hate that she chose a short dress, but this is probably the best Lena Dunham has ever looked on the red carpet. I hope this means she's hired a new stylist.
Cara Delevingne

I get that Cara's a badass, but wearing pants and that top to a ball? It's a cool outfit, but this isn't the place for it.
Shailene Woodley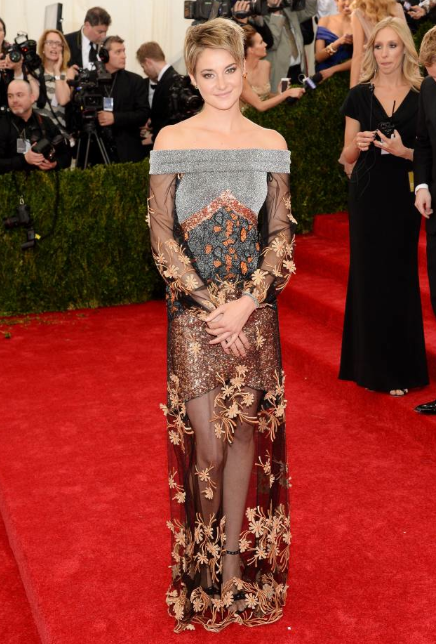 I know this is probably disgusting, and I should hate it, but I don't. I think it's actually kind of cool.
Karlie Kloss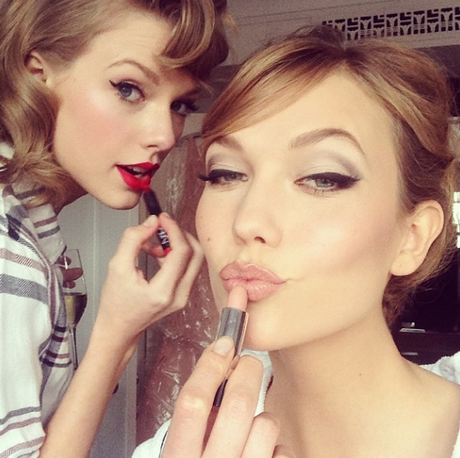 Karlie Kloss (she's a model, most famously for Victoria's Secret) posted this picture (with Taylor Swift) to her Instagram before the event. I now want my make-up to look exactly like this for every special occasion.
What's your favorite/least favorite look? Am I the only one who fantasizes about attending the Met Gala?