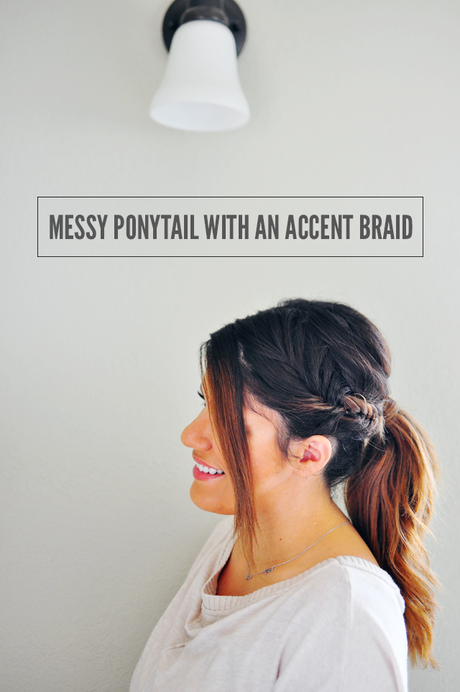 I am the world's biggest fan of hairstyles that add an extra something to the usual humdrum of everyday hair and that don't require ninja finger skills. This messy ponytail with an accent braid is one of those awesome hairstyles.
I've enlisted the help from my beautiful and talented stylist friend, Angie, who will be showing you the ropes on how to get great hair! She also has a fantastic YouTube channel that you should subscribe to immediately.
Learn how to get this perfectly messy, adorable ponytail below!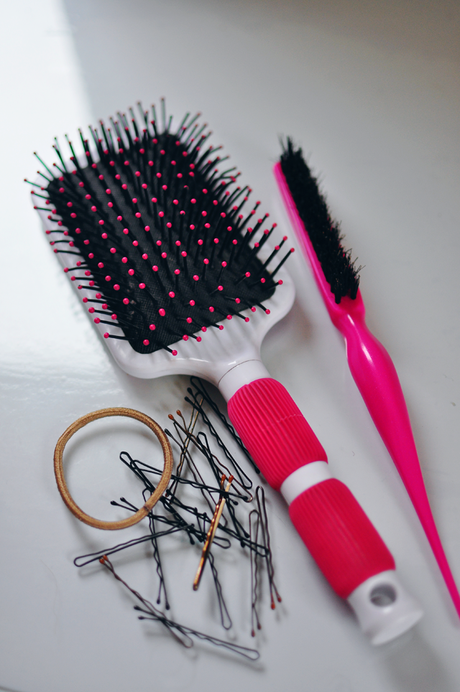 You will need:
Hair brush
Backcomb brush
Hair tie
Bobby pins
Dry shampoo (optional, but it gives more grip. Angie recommends Schwarzkopf Osis+ Refresher Dust)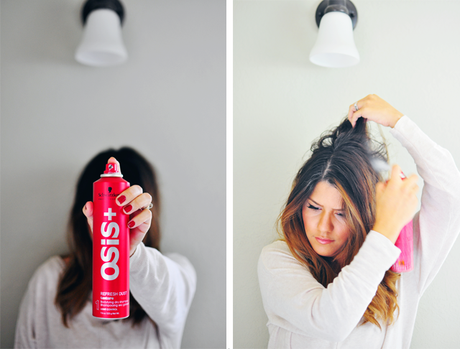 Step 1: Part your hair on the side and spray with dry shampoo to give it some grip and texture for a messy look. Brush it through your hair so it is all settled in.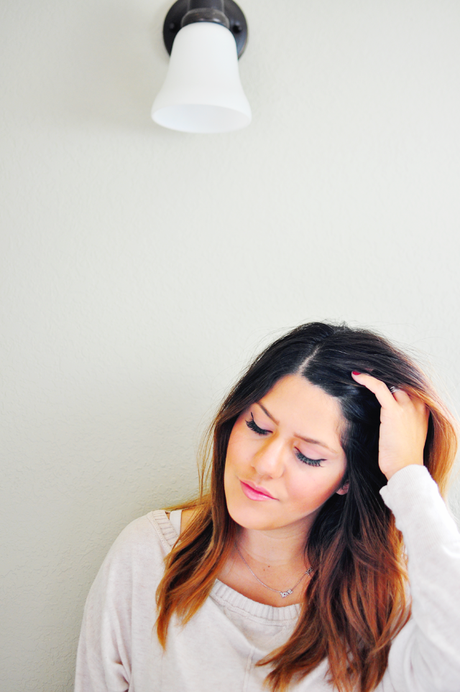 Step 2: Take the top section of your hair at the crown of your head and backcomb the layers underneath using your backcomb brush to give it some volume.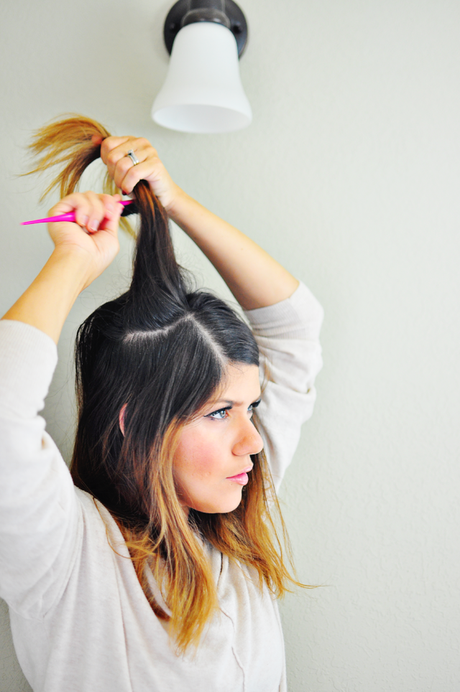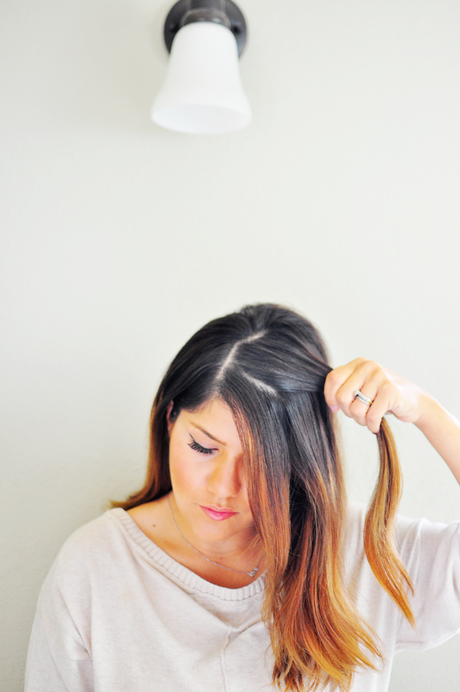 Step 3: Separate about 1 inch of hair in the front to leave out, and then grab about a 2 inch section in the middle on the side of your part with the most hair. Fishtail braid all the way down and hold it together at the bottom with a bobby pin. Feel free to loosen up the fishtail by pulling gently at the strands to fluff it up.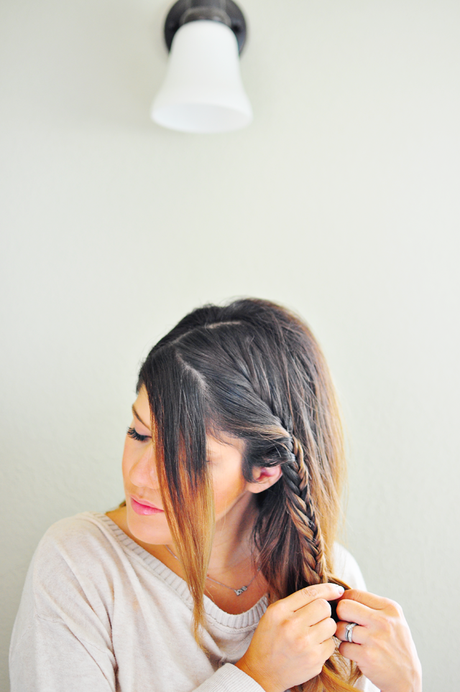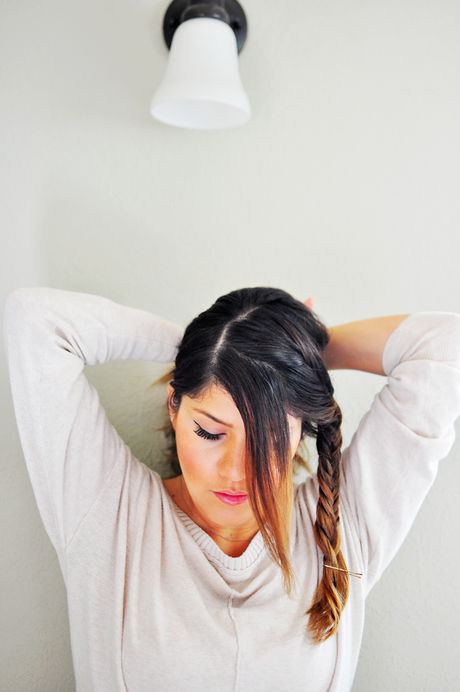 Step 4: Pull the rest of your hair up into a messy ponytail to about a middle height on your head. Once all the hair is gathered and in place, add in your braided accent section and secure it all with a hair tie.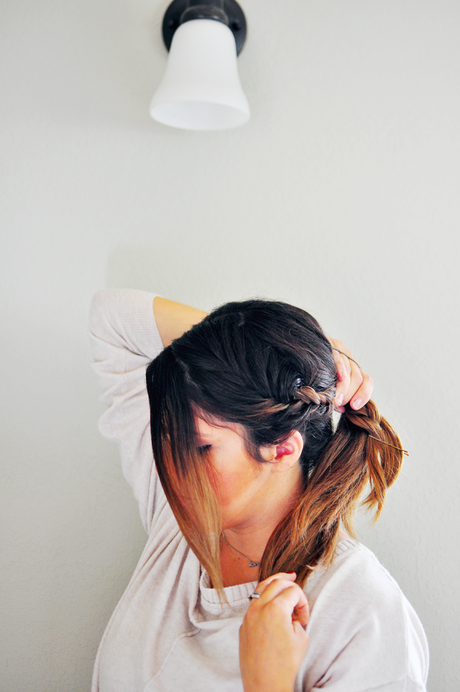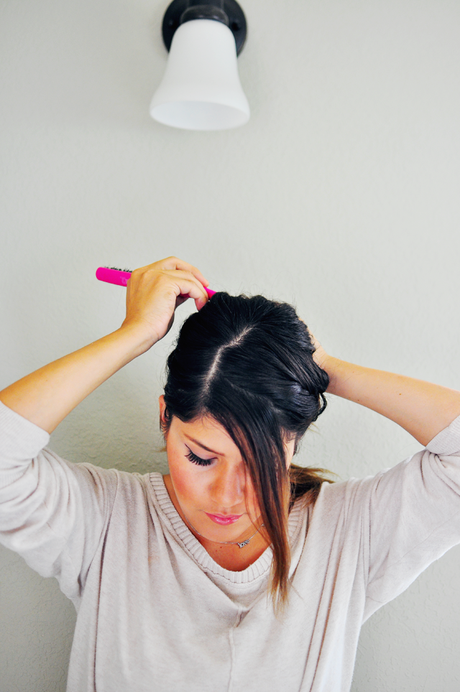 Step 5: Take the pointed end of the backcomb brush and gently loosen up the hair at the crown of the head to bring some volume and dimension to the ponytail.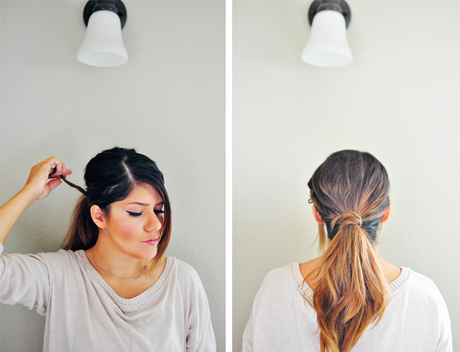 Step 6: Take about a half inch section of hair from your ponytail and wrap it all the way around the hair tie to obscure it. Secure the end with a bobby pin.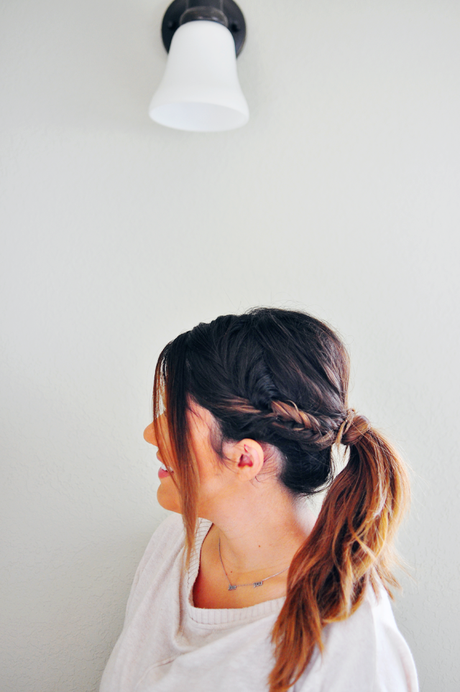 You now have an effortless, sexy new do that looks great for day or night! I hope you enjoy this simple tutorial and have a blast playing around with a new look. Be sure to tag me in your photos of your cute hairdo if you decide to try it out! (@alongabbeyroad)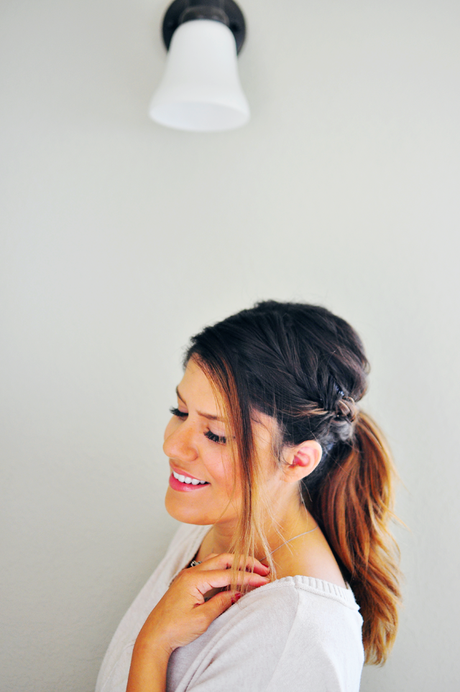 All photos by Angie Peters. Subscribe to her YouTube Channel here!