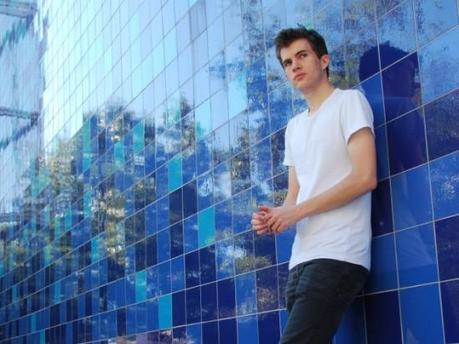 Ken Caryl – Mesita // Buy
EP's and singles may be the most popular recording format these days, but this guy, Mesita (@mesitamusic) (also recognised by his Mum and Dad as James Cooley), has just proven why we need to revert back to full-length releases. His newest record, The Coyote, leads attentive listeners on a voyage through various industrial, scientific and scenic soundscapes — something an EP simply can't do. His dynamic range of sounds, effects and samples is partnered with reappearing atmospheric, falsetto vocals, which may help listeners avoid falling too deeply into musical bliss.
While this mid-twenty year old from Denver is rather unsuspecting looking, he manages to create intelligent and complex music at home with only a laptop and broken Roland digital studio setup. Despite this limited arrangement, cornering Mesita into one particular genre simply isn't possible. Although folk elements reappear in most songs, as well as electronic moments and experimental and progressive rises, the album seems to fall into an extremely broad musical category.
Mesita's knack for layering disparate sounds into complementary blends is impressive to say the least, not to mention his knack for building peaks into his music then stripping them back into moments of serenity and reflection. The timbre and style of his folk guitars are similar to those of Bon Iver, yet his vocals parallel those from The Sea and Cake with crazier moments similar to Deerhunter or Wild Beasts. Go figure!
From his beginnings with 2008′s Cherry Blossom to The Coyote released this year, Mesita is clearly growing, learning and developing as an artist with each new release. For anyone who appreciates well-written, well-structured music that transcends into alternate worlds, Mesita is your man.