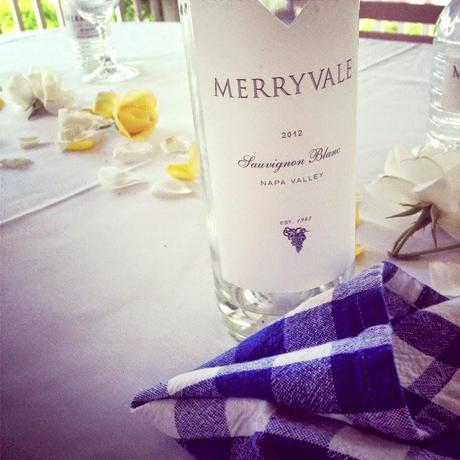 During our

Bloggers in the Napa Valley

tripwe had the privilege of visiting the historic MERRYVALE Winery.
Our  visit was arranged byCharlotte Milan of C. Milan Communicationsa public relations firm in the San Francisco Bay Areawhich specializes in working with clients in thewine, travel and hospitality industries.Charlottes's list of high end clientscould be a travelogue in it's self.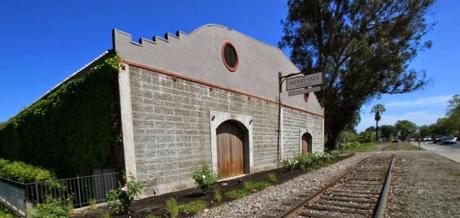 The Historic Merryvale Winery

is Napa Valley's first winery to 

be built after the repeal of  prohibition.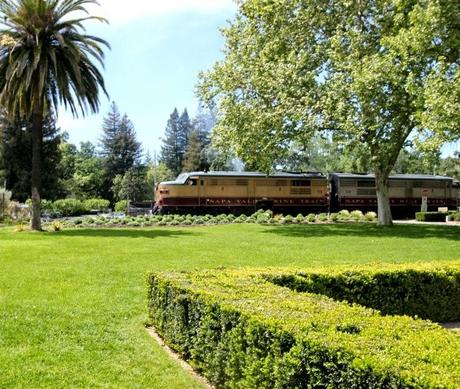 Conveniently located in the picturesque town of Saint Helena
it is a family owned winery
which makes elegant complex wines
in the finest european style.
The Schlatter family originates from Switzerland
with generations of wine making experience.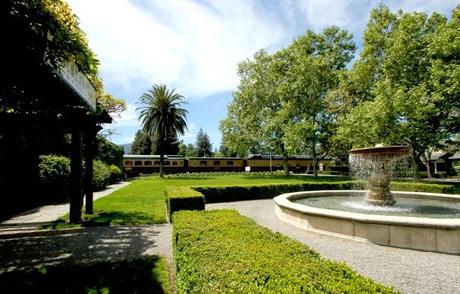 You enter the winery via beautiful landscaped gardenscomplete with an elegant fountain.While we were outside we were fortunate to witness the Napa Wine train passing by!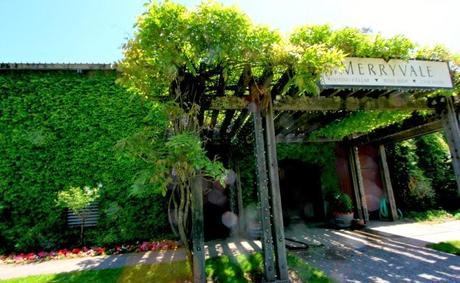 The entrance is positively enchantingespecially in the springwith the blooming wisteria.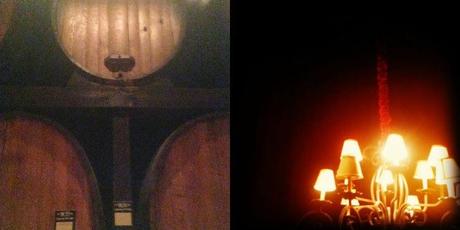 Inside the historic stone buildingvarious tastings are offered of their world class wines.I was particularly taken with the historic 

Cask Room

where century old 2,000 gallon casks

 

line the stone walls

making the room a sought after location for special events.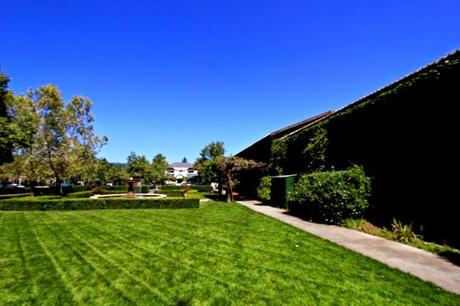 The people of

MerryvaleWinery

 are not only passionate about winemakingand turning the excellent Napa Valley grapes into world class winesbut  they are passionate about sustainable farming as well!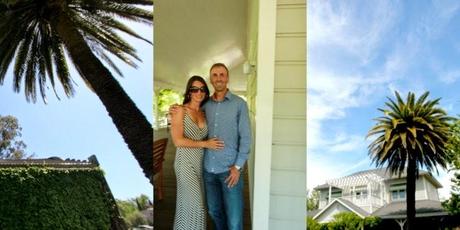 My very favorite part of my visit was meeting Laurence and her husbandtwo of the Schlatter  family owners.Laurence who speaks with an intoxicating French accentis not only stunningly beautifulbut a gracious hostess as well as being a mother of three.I was simply enthralled withhearing about their family lifeand passion not only for wine makingbut tennis as well.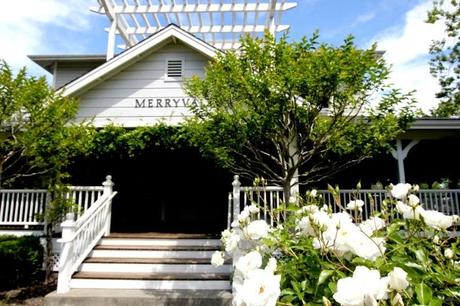 Charlotte arranged for us to have a catered lunch from the iconicGotts Roadsidewhich is located right across the street
from Merryvale Winery.
Gotts makes top notch burgers
as well as pouring some of Napa Valley's finest wines.
The lunch was madeabsolutely perfectas we had the fortune to sit outside on the expansive wrap around porch with the most perfect weatherwonderful conversationsand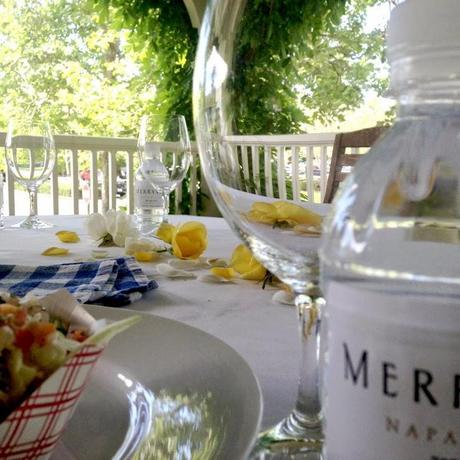 we got to taste some wonderful

MERRYVALE wines.




It was truly a magical experience

that I will never forget.Thank you Laurence, Charlotte and Adriennefor arranging such a picture perfect memory.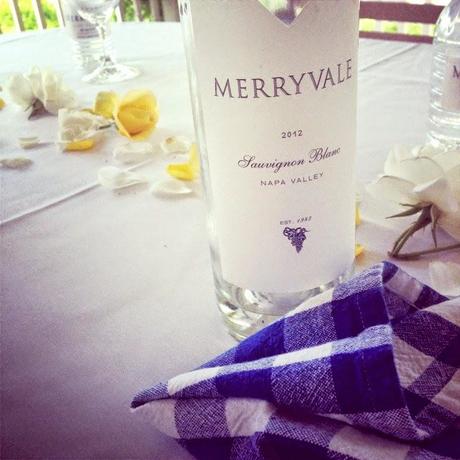 As always my friends


I wish you love and joy

as you style your life.




Disclosure - Our tour and tastings were compliments of Merryvale Winery, lunch was provided by

C. Milan communication




All photos are shot by me :))