Now that we are back for our lovely and relaxing beach vacation - it was time for Madailein's mermaid birthday party!!!  I had so much fun decorating for her party, and with more time and a bigger budget I would have gone overboard!  :D
We decided to go with a color theme of aqua green, turquoise blue and a light purple; which all complimented the Little Mermaid party decor Madailein wanted.  In our living room I used crepe paper and balloons of similar colors and stretched them across the ceiling.  I was going for the look of being under water!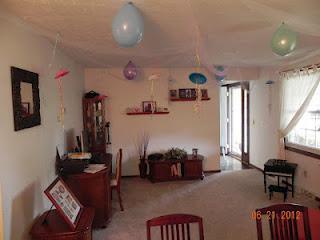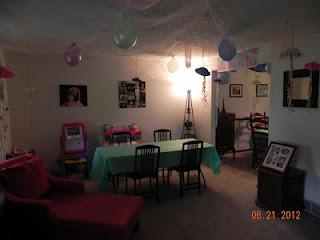 To carry on the "Under the Sea" theme, my mom made adorable jellyfish out of paper bowls and curling ribbon.  Such a super easy and frugal party decoration - and you can reuse the bowls if they are not too destroyed, lol!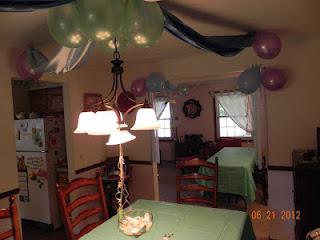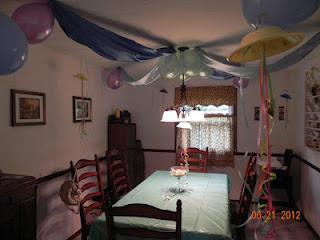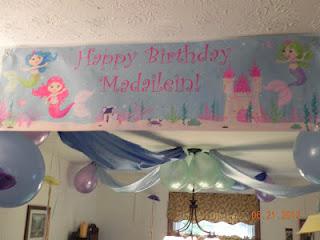 I debated on whether to make a cake or order a Little Mermaid cake from the bakery.  With the amount of people coming to her party this year, I gave it my all and made a cake!  Considering I am by no means a professional cake decorator, I was proud of my cute Under the Sea cake!!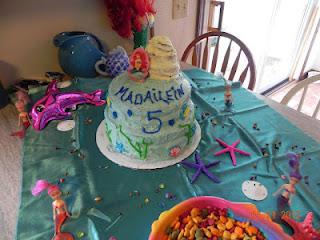 The hit of the party was the surprise visit from Ariel!  If you live in the Northeast Ohio area, I highly recommend

Tiaras and Treasures

for kids parties.  Ariel did a wonderful job with the girls!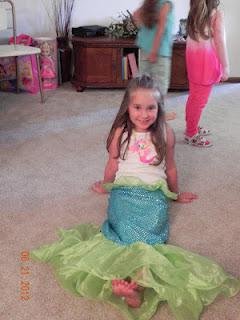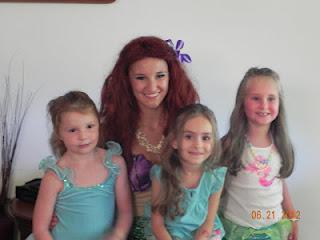 Party was a success and we had a very surprised and excited little girl that day!  :D
Happy Crafting (and party planning!)
Nicole