Foreword:
 This blog is the start of a series of information and self help articles on the subject of mental health.
If you, or anyone around you is suffering with a mental health condition, or you would like to find out more on different ways to help your mental state, then keep checking back to my blog. 
Can having a pet really help depression?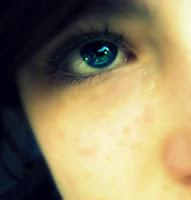 Depression is a mental health condition in which the patient has severe prolonged feelings of isolation, hopelessness, sorrow and in most cases, suicidal thoughts.
Depression effects around 121million people each year, and is responsible for 850,000 deaths each year.
Depression can last for years and sometimes go unnoticed, which unfortunately, can lead to the person committing suicide, and not having a chance to fully recover with the right help.
 Symptoms of depression can be:
Ongoing low mood
Continuous low self esteem
Feelings of helplessness
Guilt
Suicidal Thoughts
Self-harm
Low/no motivation
Lack of energy/lethargy
Less/no sleep
No interest in hobbies/having fun
Being socially withdrawn
Feeling useless
There are many treatments given to someone suffering with depression, from therapy, anti-depressants and to people with severe depression, being taken into a home to be cared for with 24hour supervision.
All of these treatments are given by the NHS in the UK, and private therapists all around the world. But have we thought about a simple "lift me up?"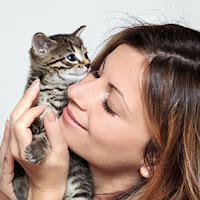 Pets have been proven to reduce blood pressure and temporarily relieve stress, in a lot of cases it has been advised that with people suffering with depression, usually cases where the patient has mild depression, that they invest in a pet.
Animals in whom you care for, give off many positive attributes to everyday life, and they don't even realize they are doing it!
Pets can:
- Give you a feeling of love and companionship (Helping with symptoms of isolation)
- When caring for a pet, you need to be active in playing with it and feeding it, this activity is great for someone suffering with depression. (Helping with symptoms of lethargy)
- Give you something to care for and nurture (Helping with symptoms of uselessness)
- Take your mind off things you are worrying about by being constantly preoccupied (Helping relieve symptoms of suicidal thoughts and self-harm)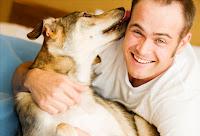 If you are struggling with depression, please contact these numbers for advice and information
United Kingdom
USA
1-800-SUICIDE
1-800-784-2433

1-800-273-TALK


1-800-273-8255

If you would like information on a specific mental health issue, email me at [email protected] and I will be sure to feature your request in my next blog.