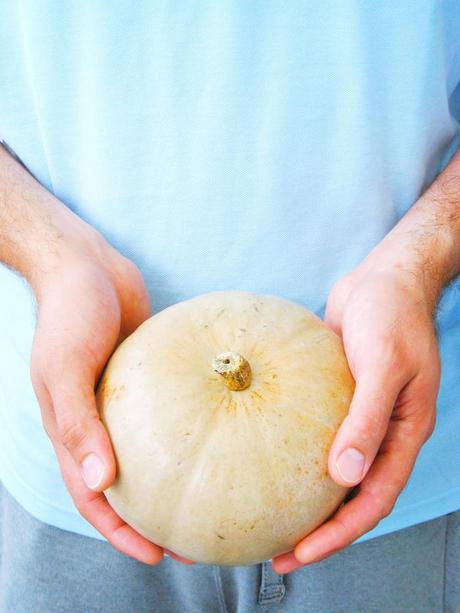 And it is November already, which means there are only a few days left to celebrate
Thanksgiving Day.
You see;
I live in a country that is not part of this celebration. But living in other countries has shown me some beautiful holiday traditions.
Traditions that I've learned to love and also that I adopted into my life.
It also means that we'll be reunited by heart with the other side of our family back in the States.
And even though we'll be celebrating in separate homes and countries—and our weather and meal we'll be different.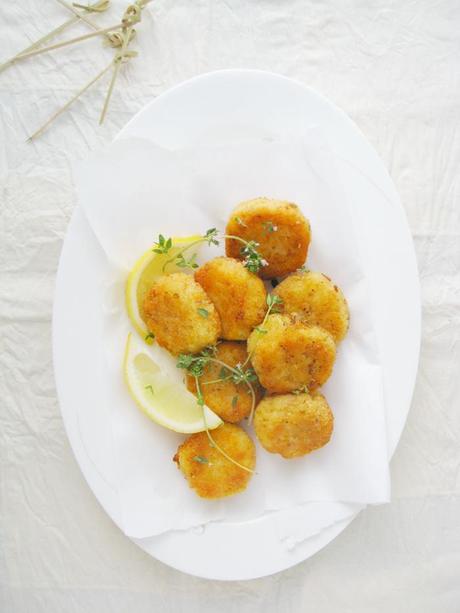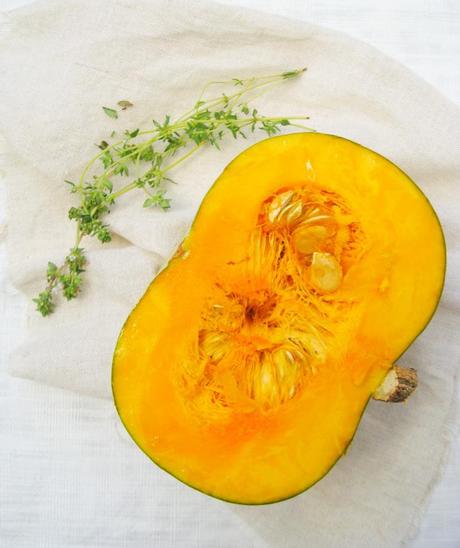 We'll join the true meaning of this day.
To be grateful …for all we have received in the past year and for our families and friends. 
To be more appreciative and also more understanding.
These thoughts planted memories in my mind. Memories of Thanksgiving aromas. There was joy, food and laughter. I miss them already.
However, all of this has immediately reminded me of pumpkin.
There are so many ways to prepare pumpkin. And there are always new ones. Honestly, I don't always have a plan.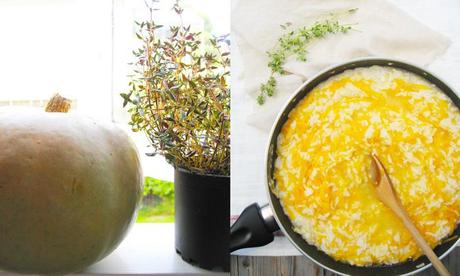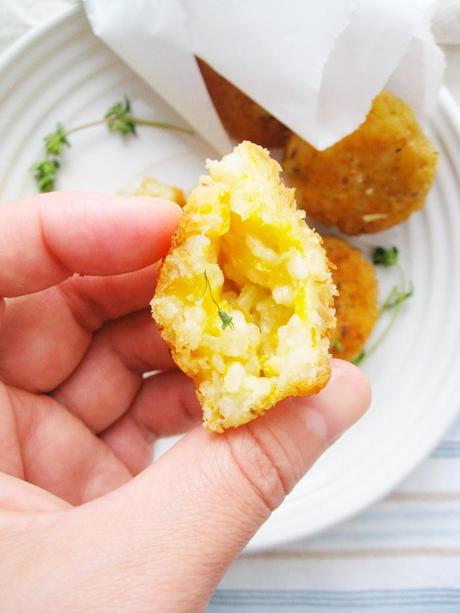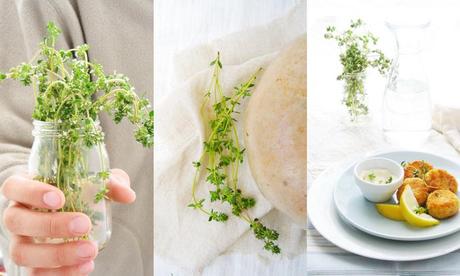 I just prefer to use what ingredients and fresh produce I have in hand—and that's how this little cute pumpkin

(that has been decorating my kitchen counter for quite some time, now)

made it to these rice croquettes.

I wanted something with pumpkin and nutmeg flavor.
Something delicious, light and easy to make. And practical too because they can be prepared ahead of time and keep in the fridge for a couple of day until ready to use. Or cooked them before serving and reheated when ready to eat.
I prepared them using

Arborio rice

, which is perfect for this kind of recipe. I added onion, garlic, parmesan cheese, nutmeg. And I served them with
and lemon wedges and
tarragon mayonnaise, using some fresh tarragon leaves.
Great as an entree

!

 
For lunch served with a green salad!
For a picnic!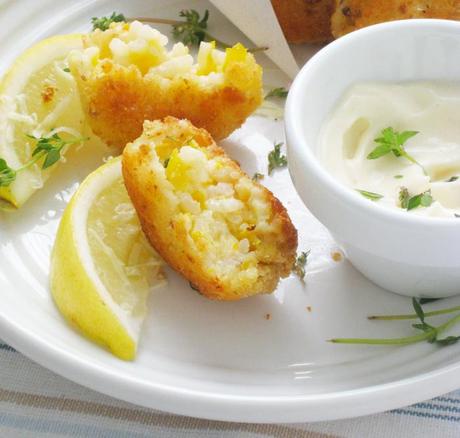 Simple!




But with a lot of  flavor!


I also wanted to let you know that I have been interviewed by tusrecetas.tvand invited to participate with one of my recipes. You can find the interview in here.
Also I would like to invite you to visit the Pasplore website—they have been preparing beautiful Mosaics about Thanksgiving Recipes using some amazing food photographs.
So I hope that you'll check them out.  And hope you like them!
In the meantime, to those who will be celebrating this festive day this upcoming Thursday! I wish you all a wonderful Thanksgiving Day. Enjoy, Laugh and eat well.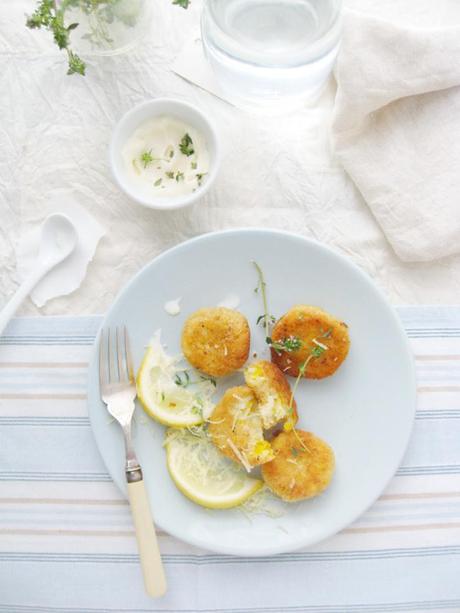 Pumpkin Rice Croquettes with Tarragon Mayonnaise
This recipe needs to be prepared a day before for better results
Makes 40 (depending on size)
1 C. Arborio rice
1 chicken bouillon / stock cube
Water—quantity needed to cook the rice (I used 5 ½ C) check package instructions.
2 C. Pumpkin, uncooked and grated
1 medium onion, chopped
1 garlic clove, chopped
2 eggs, beaten
Flour
Breadcrumbs
Salt, to taste
Pepper, to taste
Nutmeg, to taste
¾ C. Parmesan cheese, grated
Vegetable oil to fry the croquettes
Preparation:
In a medium saucepan add arborio rice and water and bring to boil. Add chicken bouillon/ stock cube and reduce heat to low.
In the meantime, sauté the onion and garlic for a couple of minutes. When ready –and rice is halfway cooked-- add the sauté onion and garlic plus grated pumpkin to the rice. Add salt, pepper and nutmeg. Stirring constantly –until cooked and liquid is absorbed. This will take about 25 minutes. Add parmesan cheese. Chill for several hours (but better to keep in the fridge all night) until firm enough to handle.
Place flour, eggs and breadcrumbs in separate dishes. And using a tablespoon start making the rice balls. Then  1-Dust balls in flour 2-followed by beaten eggs and 3- roll on breadcrumbs. Place in the fridge for 30 minutes before frying.
Cook the croquettes in batches for about 2-3 minutes, turning until crisp and golden brown. Drain on paper towel. Served with lemon wedges and tarragon mayonnaise. And garnish with fresh tarragon leaves.. Serve with sweet chilli sauce and mixed leaves.
Note:
*
For better results--make the rice mixture the day before if possible.
*You can keep the croquettes cooked or uncooked in the fridge for up to two days.
*Do not use sushi rice instead of arborio—results are not the same. 
For the Tarragon Mayonnaise, simply combine; mayonnaise, one garlic clove an fresh tarragon, chopped in a bowl. Cover and chill for 1 to 2 hours before serving.