Just like last weekend, we were back at the lake again and in good company as usual. I would have REALLY loved it if the sun would have joined us too- but oh well...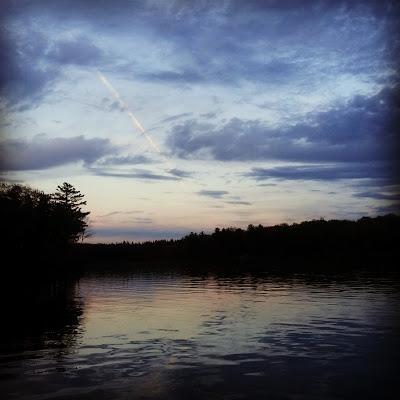 [a beautiful night at the lake fri 5.25.13]
I can describe the drive up and the unloaded but then I would just sound like a broken record so I will just get to the good stuff of each day (mostly in pics, because that's how i roll #MW4thAnny).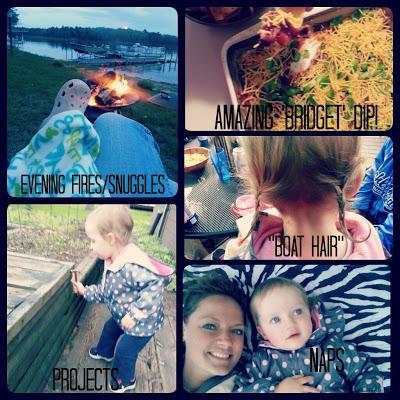 [a few things i loved about the weekend before i get started]
Friday: Kevin, Aaron, Avrie and I arrived to the cabin around (i have no idea) but we unloaded and the boys made a gas station run while Avrie and I sat down to have leftover spaghetti for dinner, yum!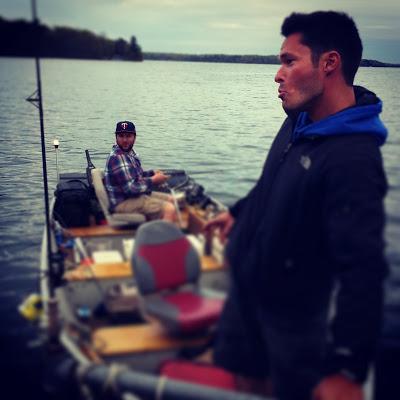 [headin' out for a little night bite]
Ben, Lana and Teddy were already at the cabin and we all had a good night just settling in for the weekend once Mom & Paul arrived. The boys went out for the "night bite" bringing home 3 walleyes. This count included the one Mom caught off the dock as well.
Ben started the weekend out right with all of us guessing his t-shirt theme for the weekend- 2010 was cats. This year... it was...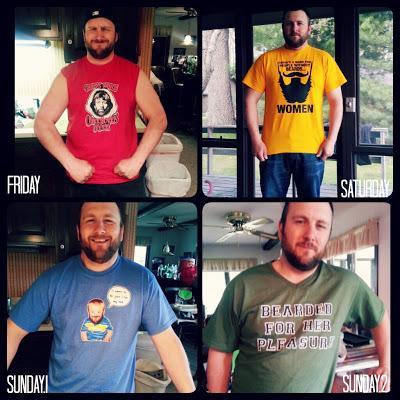 [BEARDS!! *note he made all of the shirts except the "satruday' shirt]
We ended the evening sitting sat around the bonfire for a little bit and then called it a night. As I put Avrie to bed I found a tick crawling on her sleeve- YUCK!!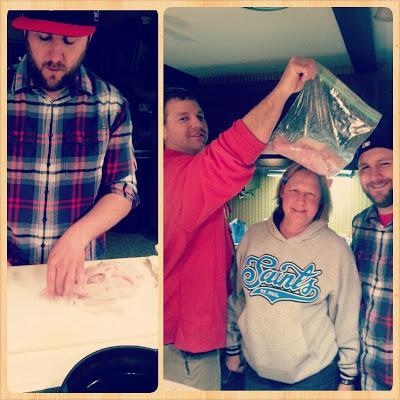 [fresh wallies!]
Saturday: It was not sunny at all and the bay was REALLY windy! Aaron and I decided to head into town with Avrie to do a little bit of garage salein' and to pick up a few groceries.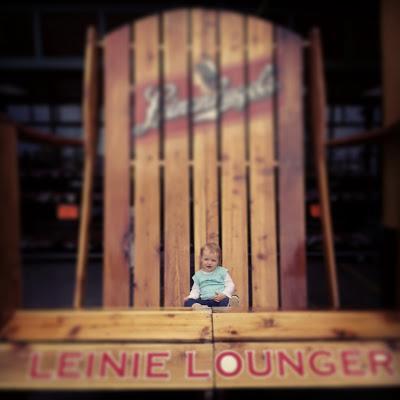 [our little leinie lounger]
We ended up stopping by 5 sales and we each found our 'Garage Sale Show-and Tell" items. The rest of this day was spent just hanging out tooling around the cabin and keeping busy. It sure is different when there is NO SUN and NO afternoon boat rides! BUT before dinner we did hop in the boat for a little happy hour before dinner.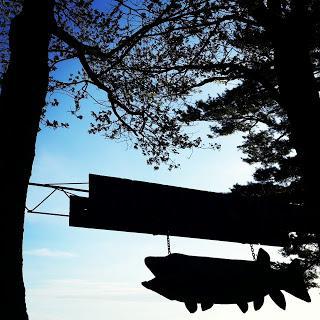 [Angler's Haven]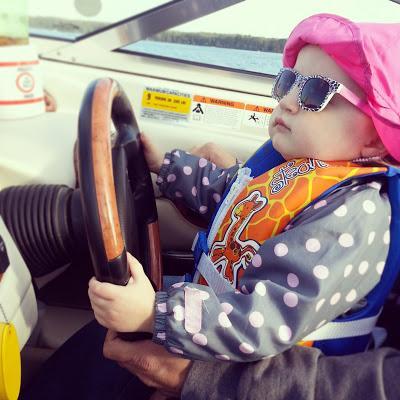 [our boat captain- she takes her job very serious]
Sunday: We woke up to more clouds and more wind- but had plans to head on over to the 35 acre Wilderness Walk park of Hayward.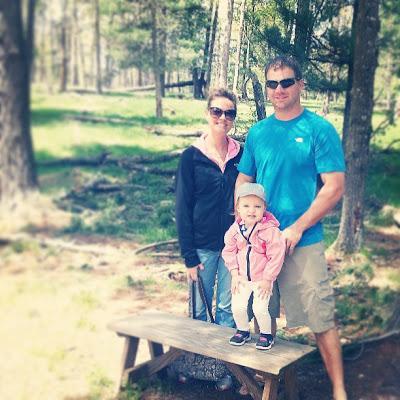 [wilderness park - hayward, wi - 5.26.13]
The outdoor zoo was super fun and the highlight of our weekend. For the last 5 years we have been eying this park and once Avrie came along we knew we had to get there one of these days! Avrie had so much fun "walking" and "running around" we didn't bring the stroller based on our experience a couple of weeks ago at como. It was perfect, this place wasn't crowded and there was a ton of space for Avrie to roam the land.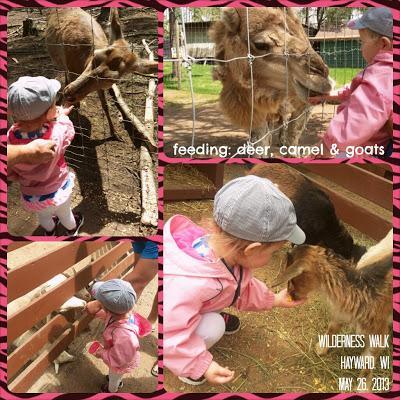 [avrie's favorite thing was feeding all the animals! the baby goats were the CUTEST things ever!]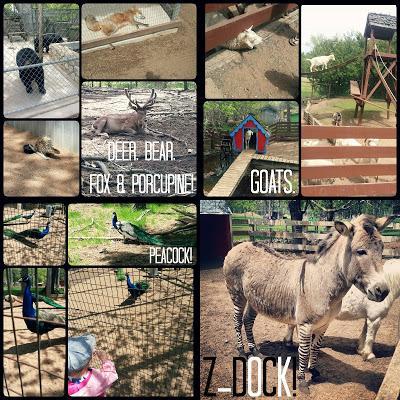 [the HIGHLY anticipated z-donk did NOT disappoint]
With this being the last night for the entire group, we headed out into on the lake for a sunny, but still chilly and not AS windy pontoon ride over to Anglers for family happy hour on the patio. In the evening we had a late dinner back at the cabin of fresh fish and beef tacos- most had fresh fish tacos, delicious!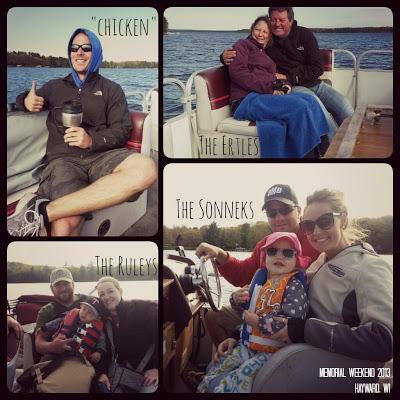 [sunday night family boat ride!]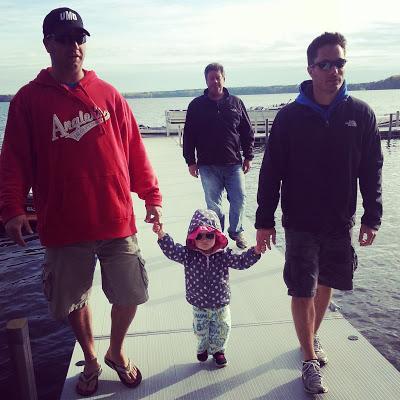 [probably my MOST fav picture from the weekend]
Following dinner we had Garage Sale Show and Tell. It was a little LESS exciting this year, as no one found anything neat at any of the sales they stopped at on the way, sooo..... just Aaron and I were left to present, which ok because Aaron found a really neat "A" item and I wanted him to win! We also put forth some new rules for next year- we're changing it up a bit. After a short presentation and a quick vote... it was declared that we had a TIE- but I let Aaron win. His button with an ARROW on it- was pretty sweet... to go along with arrow button his additional prop was fittingly enough a bottle of jag for everyone to spin for a shot.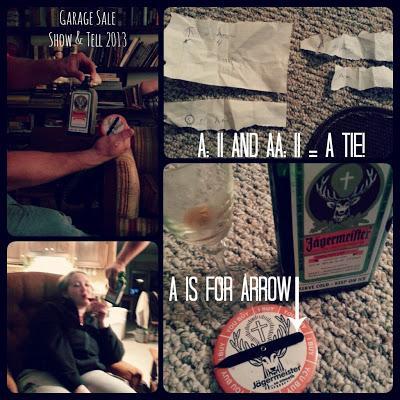 Check out 'Garage Sale Show & Tell' of years past 2010, 2011 & 2012.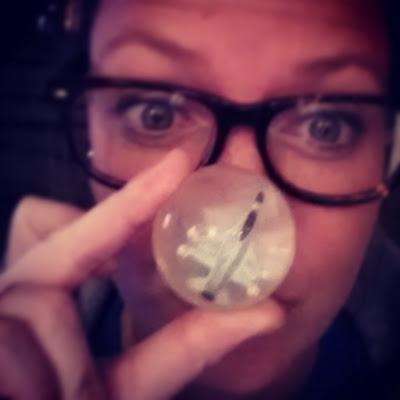 [mine this year, A if for airplane bouncy ball] 
Better luck to all next year!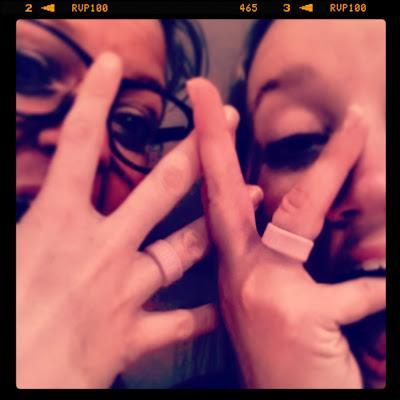 [midnight randomness ~ bff4L!]
Speaking of best buds fo' life... we were sure to get as many pics as possible of little tedder and avrie hanging out. Avrie wasn't too excited about sharing toys all weekend, but she did enjoy her meal time buddy! They were really cute talking it up with one another- Avrie was showing teddy how to eat PB&Js.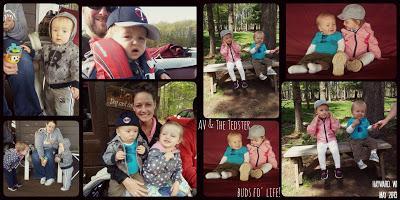 [buddies]
Monday: It was already time to head home, so we spent the morning packing up everything we had laying all throughout the cabin and after Avrie had completely wore herself out by running in circles for about an hour AND saying goodbye to the boat- we hit to road for home at 1pm. Avrie stayed awake for the entire ride home (sneaking in a 5 minute power nap) right at the end. Such a party animal!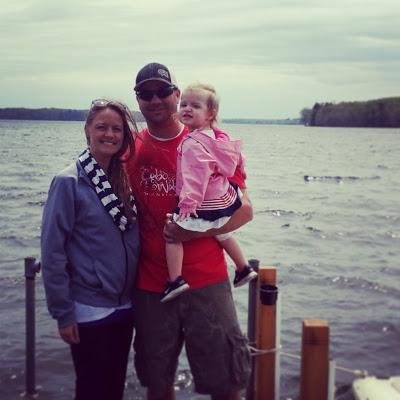 [the sonneks for memorial day monday 5.27.13]
That's it- we spent the rest of Monday unpacking a ton of laundry, hanging out on the couch and getting to bed before midnight (after watching a movie- Changeling WORST movie a parent could ever watch- UGH!) Hope that everyone out there had a wonderful Memorial weekend and found a few minutes/second of sunshine!